WINCHESTER, Va. — Winchester police said officers shot and killed a man Wednesday morning after he fired at them with a semi-automatic rifle several times. Officers returned fire with tactical rifles, police said.
The alleged gunman was identified as 52-year-old Eric Clark, according to Winchester City Police Chief John R. Piper. Clark lived at the Hillcrest Apartments on Massanutten Terrace where the incident happened.
Piper said city officers were called to the apartment complex just before 7 a.m. for a complaint about a neighbor who was smashing car windows with a sledgehammer.
As officers arrived, Clark opened fire from about 50 yards away on an officer who was driving her police cruiser into the complex, according to Piper.
"She never had a chance to get out of the car," Piper said.
The car was hit several times, according to Piper, who said the officer's car continued moving forward as she took cover inside.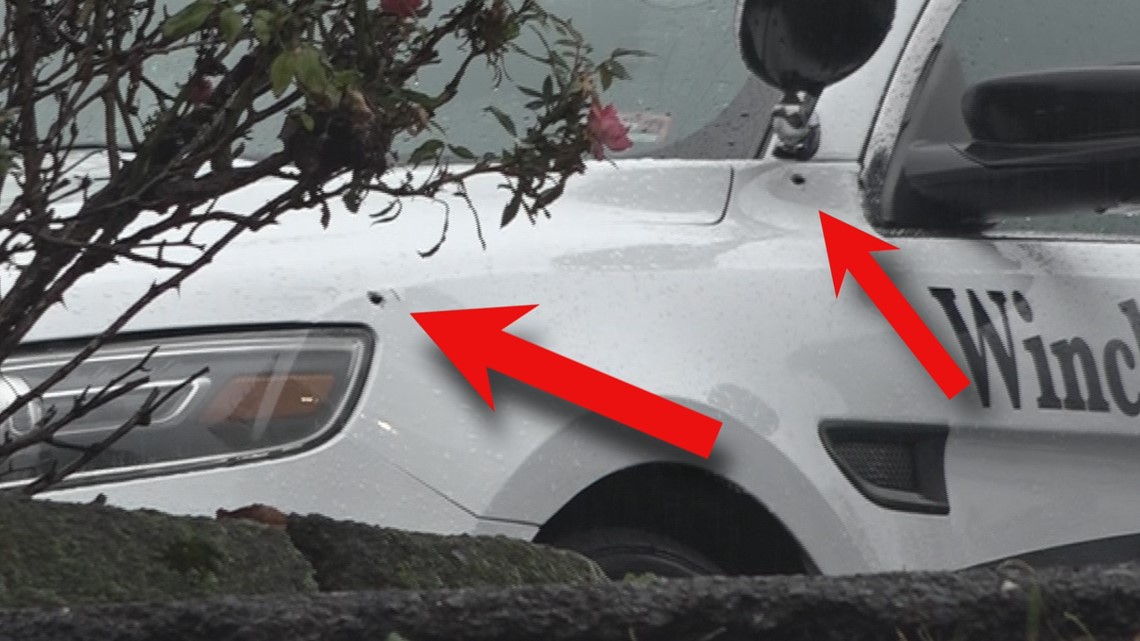 Piper said the officer remained trapped inside the car as Clark continued to aim the rifle at her vehicle.
"She was essentially trapped inside her vehicle, unable to get out because Mr. Clark armed with his rifle was still at a point of advantage tactically," Piper said.
Other officers then fired at Clark, killing him, according to police.
"She was trapped in her vehicle for several minutes," Piper said. "This didn't happen instantaneously. It was a really a scary scene here today, and we're fortunate that everybody's safe."
None of the responding officers were injured in the shooting and an investigation is now underway, Winchester police said. Three Winchester City police officers are on paid administrative leave, in accordance with department policy, while the investigation of the shooting is underway, according to Piper.
Virginia State Police have been called in to independently investigate the incident.
Evidence will include body camera video from officers at the scene, Piper said.
Piper declined to describe the type of semi-automatic rifle allegedly used by Clark to shoot at police.