WASHINGTON — You can open a window tonight and let in a cool breeze with lows in the 50s and 60s. The gorgeous weather sticks around for the rest of the week.
QUICK FORECAST
Tonight: Clear & cooler. Low: 62.
Wednesday: Mostly sunny and beautiful. High: 77.
Thursday: Mostly sunny and gorgeous. High: 75.
RELATED: Humberto is a hurricane heading toward Bermuda
Click here to see the animated radar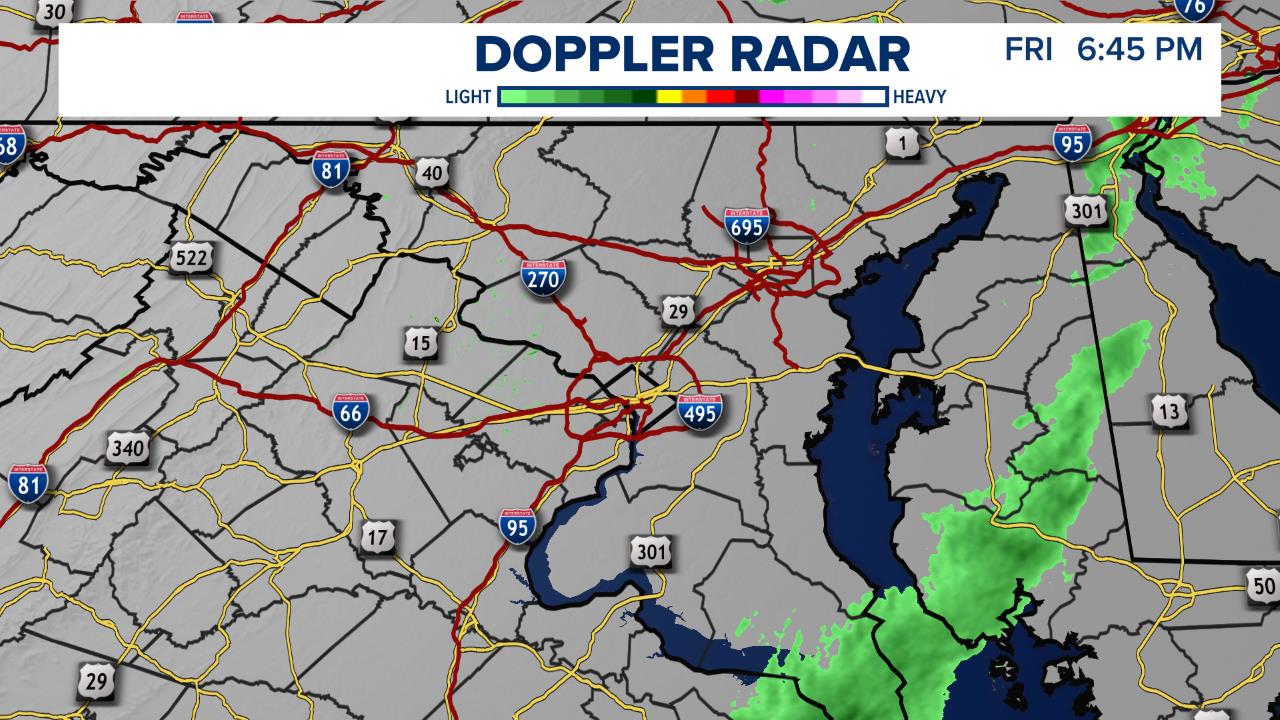 RELATED: September 10th is the peak of hurricane season.
FORECAST DISCUSSION:
Much cooler tonight as skies clear with lows in the low 50s to the low 60s Downtown. Just spectacular Wednesday and Thursday with highs in the 70s. Lows Wednesday night could fall into the upper 40s in the northern and western suburbs. Friday looks fantastic with highs in the low 80s. It looks just great for high school football and date night.
wusa9 weather team
From there, a great stretch of fall weather finishes the work week. Wednesday starts with morning lows in the 50s in the suburbs to low 60s in the city. The afternoon will be sunny and mild but not warm with highs in the mid and upper 70s.
WUSA
Click here to see the animated Futurecast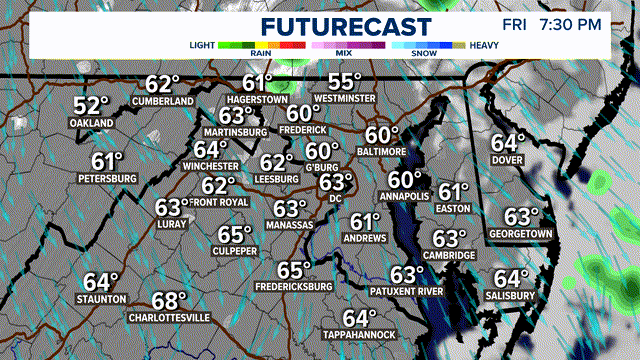 RELATED: DC has officially hit 90 degrees 57 times this year
WUSA
DETAILED FORECAST:
Tonight: Clear & cooler. Lows: 52 - 62. NE - 10.
Wednesday: Mostly sunny and beautiful. Highs: 74 - 78. Winds: ENE - 10.
Thursday: Mostly sunny and gorgeous. Highs: 73 - 78. Winds: NE/SE - 10.

RELATED: VERIFY: Yes, 'wipers on, headlights on' is law in the DMV and you can face fines if you don't

EXTENDED FORECAST
The finish to the work week will be a great stretch and taste of fall. Days will be mild with plentiful sunshine. Nights will be mostly clear, crisp and cool with 50s and even 40s in some spots along. Through the weekend, temps heat back up through the 80s, but it still looks dry with humidity still in check.
Friday: Sunny and seasonable. Highs: Around 80.
Saturday: Mostly sunny and warmer. Highs: Mid 80s.
Sunday: Partly cloudy and hotter. Highs: Mid to upper 80s.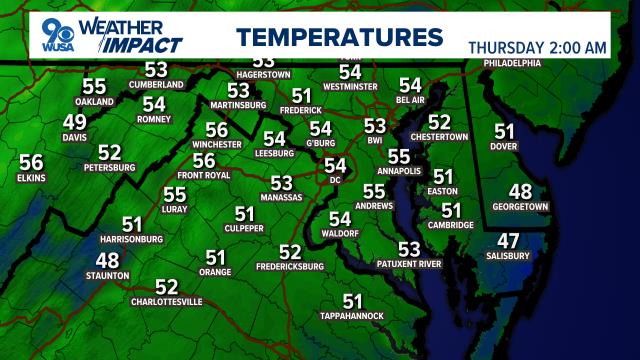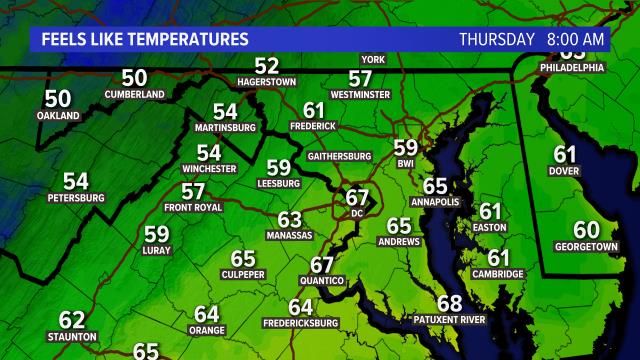 RELATED: Here's how 2019 in DC matches up against its wettest year on record
RELATED: How to customize the stories and alerts you get from WUSA9
Twitter Feeds:
Topper Shutt: @TenaciousTopper
Melissa Nord: @MelissaNordWx
Howard Bernstein: @hbwx
Miri Marshall: @MiriWeather
Download the brand new WUSA9 app here.
Sign up for the Get Up DC newsletter: Your forecast. Your commute. Your news.