WASHINGTON — Gusty showers and downpours Saturday morning before wind really cranks up.

Quick Forecast:
Tonight: Wet and breezy. Mild. Low: 60.
Saturday: Rain early, then windy. High: 79.
Saturday Night: Clear and colder. Low: 43.

Weather Story:
Wind is the big weather story Saturday with a Weather Watch Alert in effect. Winds will gust up to 40 to 45 miles per hour on average in Metro D.C., but there could be occasional gusts up to 60 mph. West of D.C. gusts could be up to 65 miles per hour. Be prepared for possible widespread power outages and tree damage. Charge your devices in the event that you do lose power and remember you can always stream WUSA9 coverage online.
Look for showers and maybe even an isolated rumble of thunder Saturday mainly before 12 p.m.
A High Wind Warning has been issued for most of the region. A Wind Advisory is in effect for our southern counties.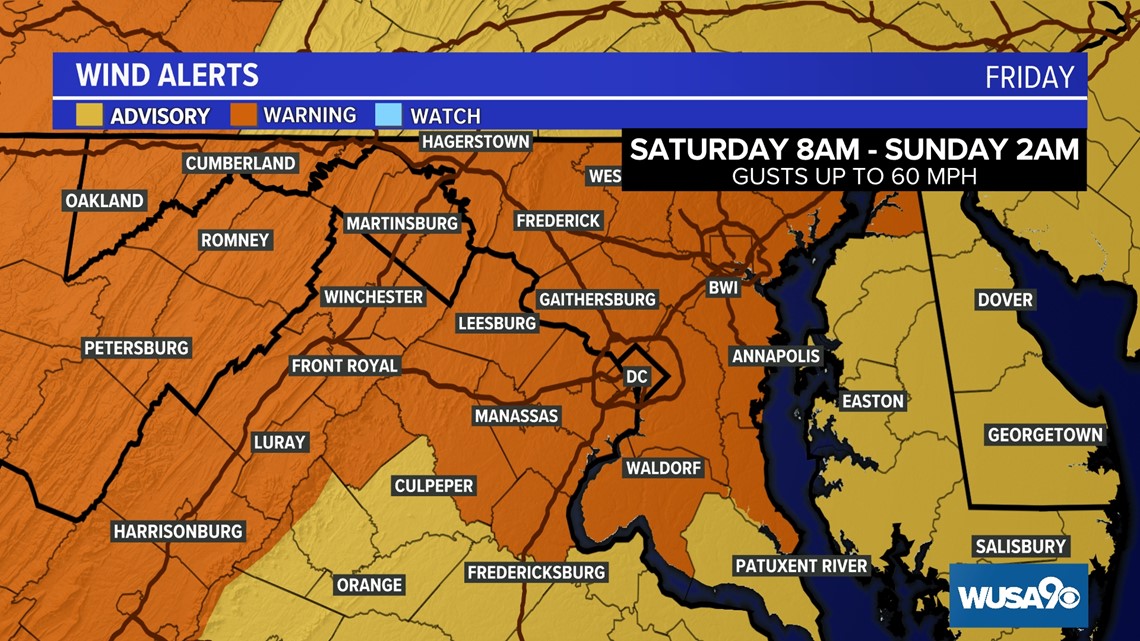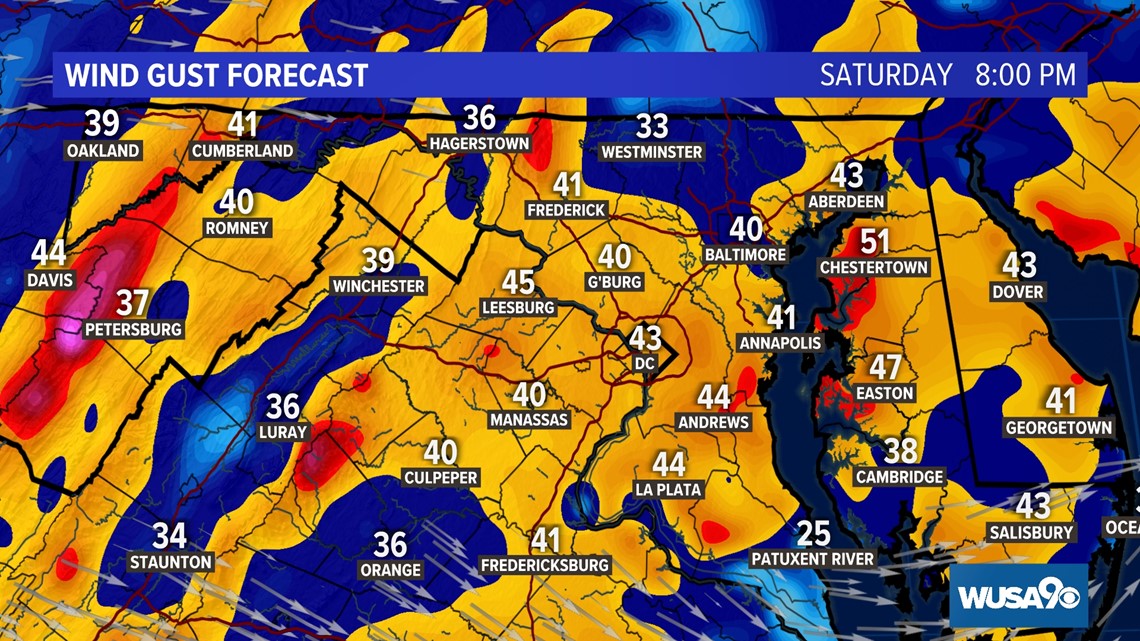 The latest pollen report shows that tree pollen is moderate. Mold and grasses are low. Weeds haven't been detected. Maple and box elder are the main culprits.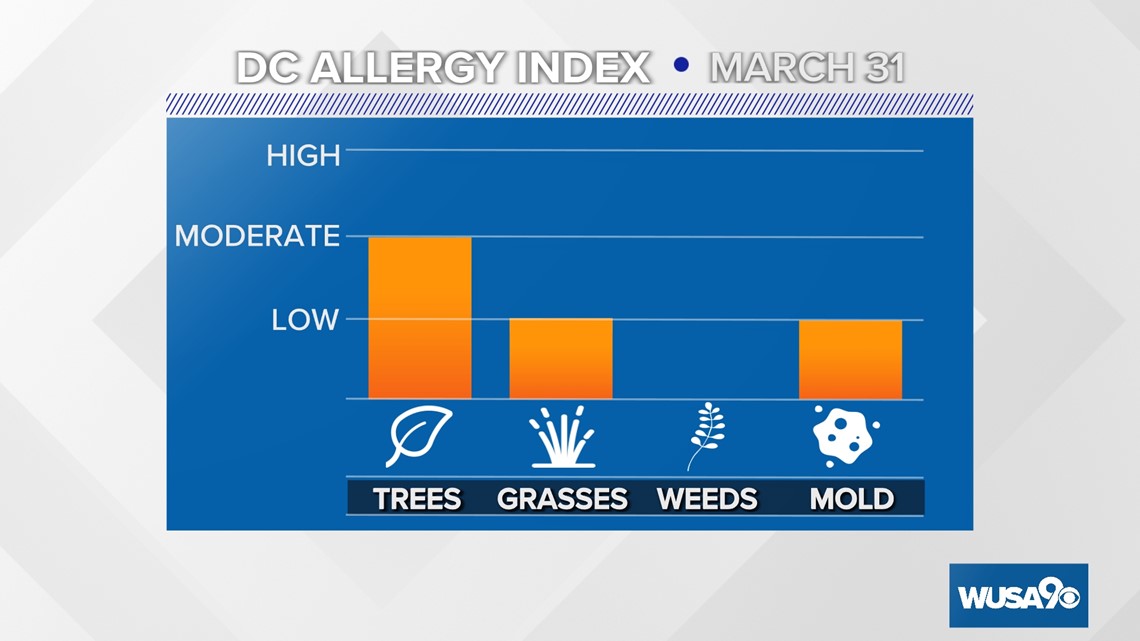 Detailed Forecast
Tonight: Wet and windy. Mild. Lows: 55 - 60. Winds: S 10 - 20.
Saturday: Showers in the morning. Clearing in the afternoon. Very windy. Gusts up to 45 mph and stronger. Highs: 75 - 80. Winds: SW 20 - 30.
Saturday Night: Skies clearing. Lows: 39 - 44. Breezy. Winds: NW 20 - 30, gusts 40 mph.
Sunday: Mostly sunny, breezy and cooler. Highs: 55 - 60. Winds: NW 15 - 20 mph, gusts 30 mph.
Sunday will be rain free with plenty of sunshine but cooler with high temperatures in the mid to upper 50s to near 60. Wind won't be as strong, but expect a noticeable breeze throughout the day.
Next week looks very nice and mild to start with temperatures in the 70s Monday and near 80 both Tuesday and Wednesday. Aside from an isolated storm possible Wednesday, it looks mainly dry until Thursday.
Extended Outlook:
Monday: Sunny start. Increasing clouds and milder. Highs: 70 - 75.
Tuesday: Partly sunny and warm. Highs: 76 - 82.
Wednesday: Partly sunny. Isolated storms. Warm. Highs: 76 - 83.
Thursday: Showers possible. Highs: 74 - 78.
Friday: Mostly cloudy and cooler. Highs: 55 - 60.