WASHINGTON — Another beautiful day Thursday with highs in the upper 70s. We are tracking a few showers Thursday night. Cooler Friday with a few showers, the high Friday will hold in the 60s to around 70 degrees.
Quick Forecast:
Thursday: Partly cloudy, breezy and warmer, some late p.m. clouds. High: 78.
Friday: Partly sunny and cooler with a few showers. High: 70.
Warm again today, with highs in the mid to upper 70s under bright skies.

A cold front moves through the DMV Thursday night with just a few showers, mainly west of Washington. The weather is cooler Friday with just a few sprinkles or a stray light shower. Right now it looks dry and cool for the high school football games. This week our featured game is John Lewis at Mayfield.
Detailed Forecast:
Thursday: Sunny, warm, breezy at times. Highs: 75 - 80. Winds: S 10 - 15.
Friday: Partly sunny and cooler with a few showers. Highs: 65 - 70. Winds: NW 10 - 15.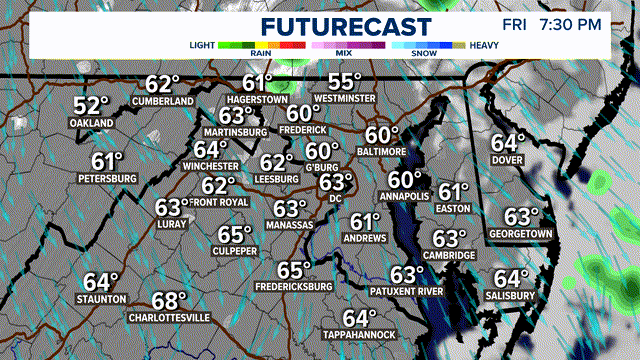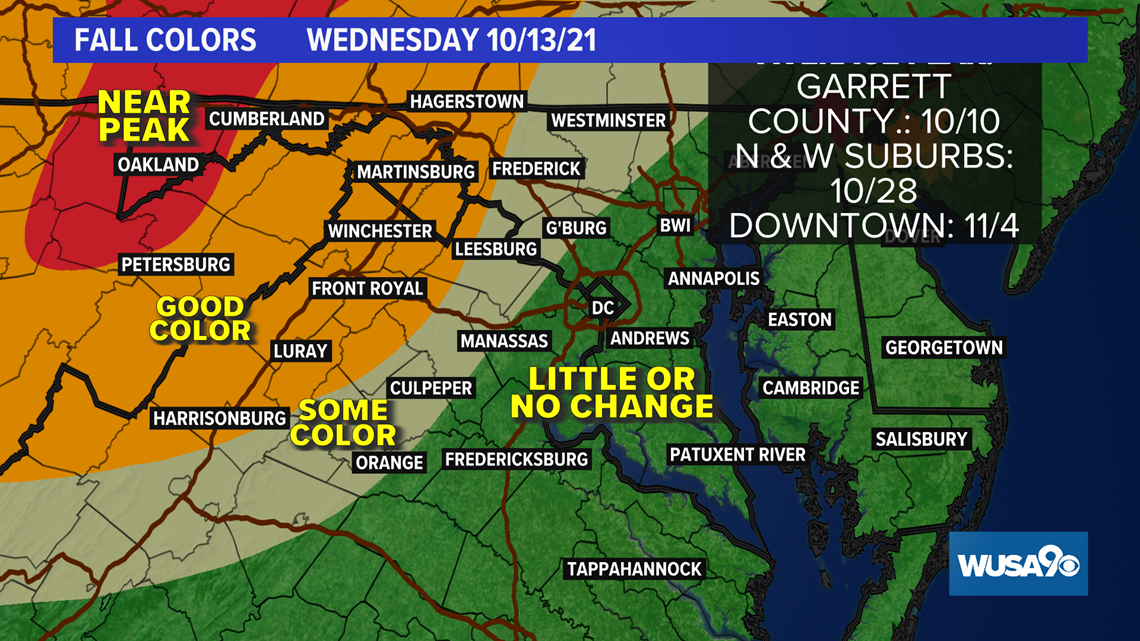 Highs hold in the 60s Saturday but milder Sunday with highs around 70 degrees. Showers are possible both weekend days but not worthy of a Yellow Weather Alert at this time. A cold rain is setting up for Monday with highs in the upper 50s to low 60s.
Saturday: Partly sunny and cool with some showers. Highs: 64 - 68.
Sunday: Partly sunny and mild with mainly p.m. showers. Highs: 66 - 71.
Monday: Mostly cloudy and chilly with rain and showers. Highs: 58 - 63.