ARLINGTON, Va. — Hundreds of people were evacuated from a derailed Metro train near Arlington Cemetery Tuesday. Metro said there will be no rail service Wednesday between Rosslyn and Pentagon stations due to the ongoing investigation.
The Washington Metropolitan Area Transit Authority (WMATA) reported that service to the Blue Line was suspended due to the derailment outside Arlington Cemetery.
As of Wednesday, Metro said free shuttle buses will replace trains between Rosslyn, Arlington Cemetery, and Pentagon stations.
Blue Line service will operate between Franconia-Springfield and Mt. Vernon Square stations only. Orange Line service will operate between Vienna and New Carrollton stations and Silver Line service will operate between Wiehle-Reston East and Largo Town Center stations, with single-tracking between Clarendon and Foggy Bottom. Customers should expect delays on the Orange and Silver lines due to the single tracking.
The incident happened just before 5 p.m. Tuesday when the Blue Line 7000-series train partially derailed in a tunnel between Rosslyn and Arlington Cemetery.
Arlington Fire and EMS tweeted that they were on scene of the single-car derailment. They asked people to stay clear and expect delays.
According to WMATA, 200-300 customers were aboard the train when it derailed.
Photos and video from inside the derailed train showed passengers sitting in the dark with glowsticks illuminating the aisles before being evacuated.
Crews from the Arlington County Fire Department escorted the passengers to the platform at the Arlington Cemetary Station. Buses will pick up the customers from there.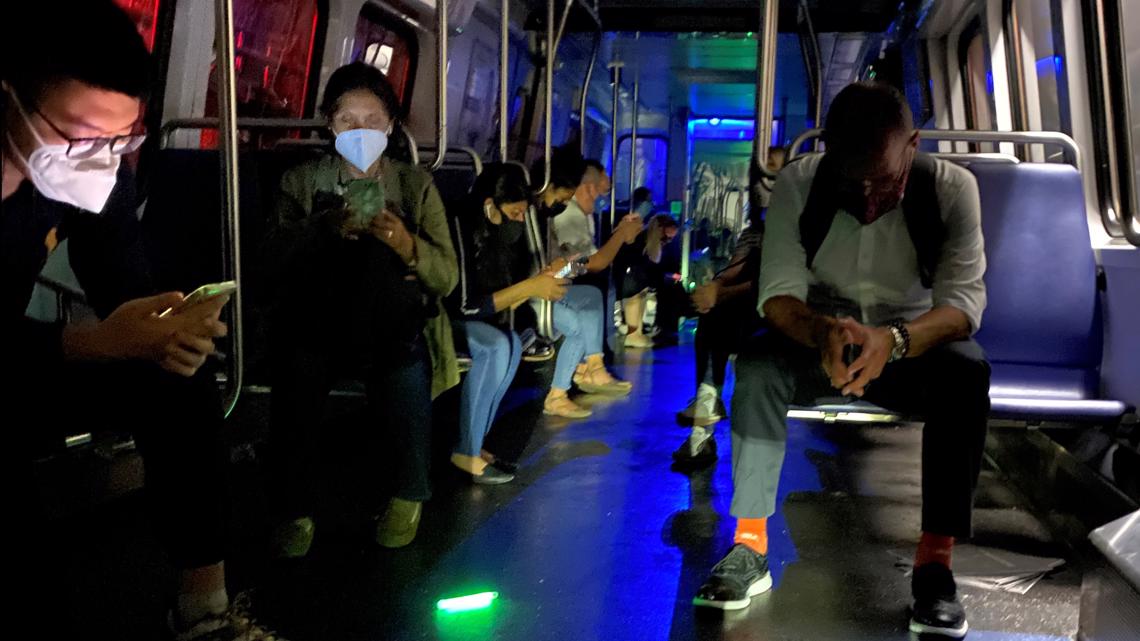 One person was taken to a nearby hospital in stable condition.
The cause of the derailment remains under investigation.
PHOTOS: 300-400 passengers evacuated from derailed Metro train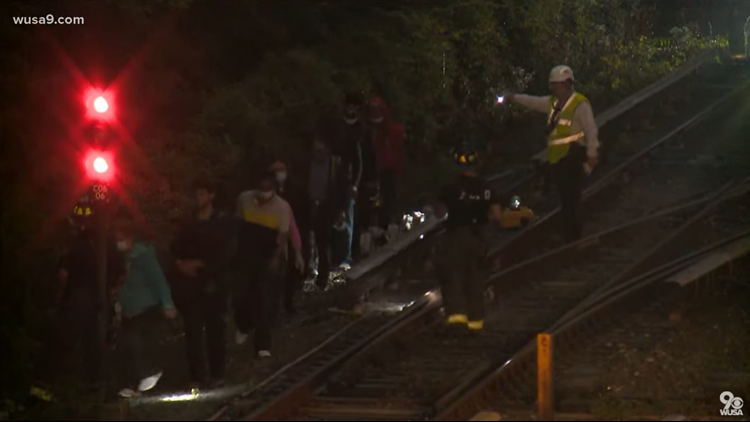 WMATA's Finance and Capital Committee are talking about cheaper fares as the COVID-19 subsides and we find out what that means.