WASHINGTON — New video released by the Justice Department Thursday appears to show a federal appointee of former President Donald Trump attempting to steal a riot shield from an officer during the Capitol riot.
The video was one of two pieces of evidence against Federico Klein released this week as part of an ongoing effort by WUSA and other news outlets to push for more transparency from the ongoing January 6 investigations.
In one 3.5-minute clip, Capitol and D.C. police officers can be seen preparing a shield wall as they work to swap out reinforcements for exhausted officers holding the front of the line against a pro-Trump mob in the Capitol tunnels.
Toward the end of that clip, an unidentified woman can be seen screaming for help as she is crushed between the mob and the line of riot officers.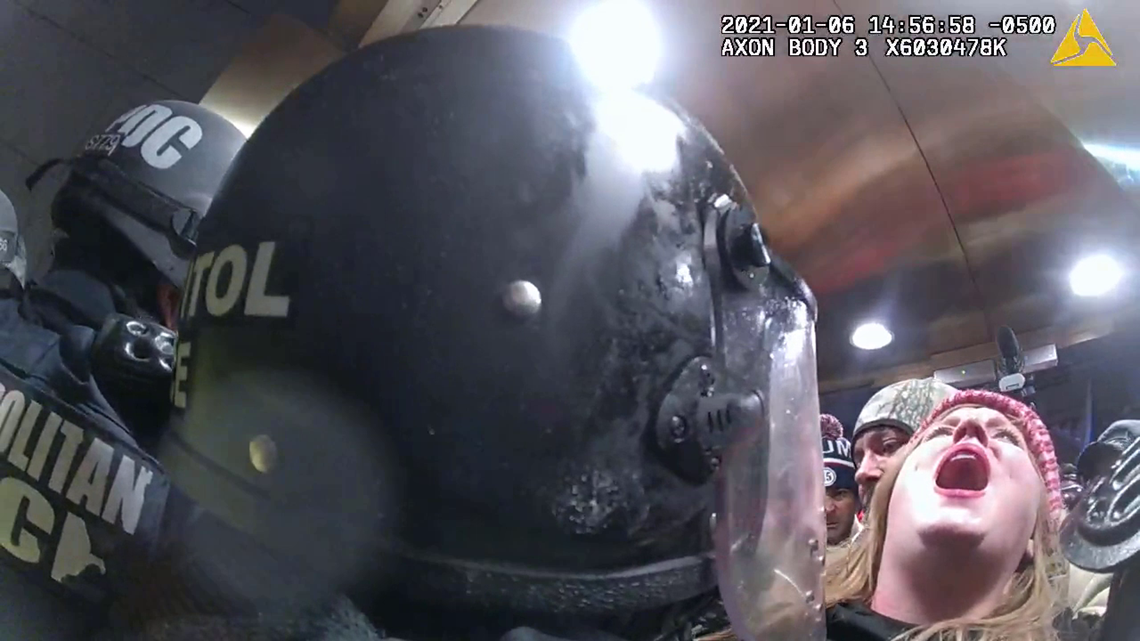 In a second video, officers can be seen in the same tunnel squaring off against members of the mob, who repeatedly yell that they, "Just want a fair election!" Halfway through the 5-minute video, a man federal prosecutors have previously identified as Federico Klein, a former Trump appointee to the U.S. State Department, can be seen pushing his way to the front of the crowd. He then appears to try to grab a riot shield out of an officer's hands, before picking up a large metal pole.
Klein faces six charges in connection with the riot, including allegations that he attacked officers with a police riot shield. He's also accused of inciting the mob inside the Capitol tunnels, allegedly yelling, "… we need fresh people…" as part of the first wave battling officers.
Klein resigned from the State Department two weeks after the riot, and was arrested in March after a number of witnesses, including a former State Department co-worker, saw his picture on an FBI wanted poster and turned him in.
Last month, the Justice Department said it had offered Klein a plea deal, but that he and his attorney had not yet responded to the offer. Klein's next court appearance is scheduled for July 13 at 11:30 a.m.
We're tracking all of the arrests, charges and investigations into the January 6 assault on the Capitol. Sign up for our Capitol Breach Newsletter here so that you never miss an update.