MCLEAN, Va. — A youth drug rehab company is backing off setting up a three-house facility in McLean. But Newport Academy is moving forward with plans to open as many as six single "group homes" in the McLean area.
The backlash from the McLean community, and community feedback, persuaded Newport Academy to "modify it's expansion plans by ceasing planned openings on Davidson Road," according to a statement sent by Marc Lampkin, a resident who helped negotiate a solution to the Davidson Road situation.
Newport purchased three homes on Davidson Road near McLean high school. Recently, the Fairfax County Zoning Administrator determined they weren't federally-protected group homes, which need no zoning changes, but congregate living facilities that do require county approval.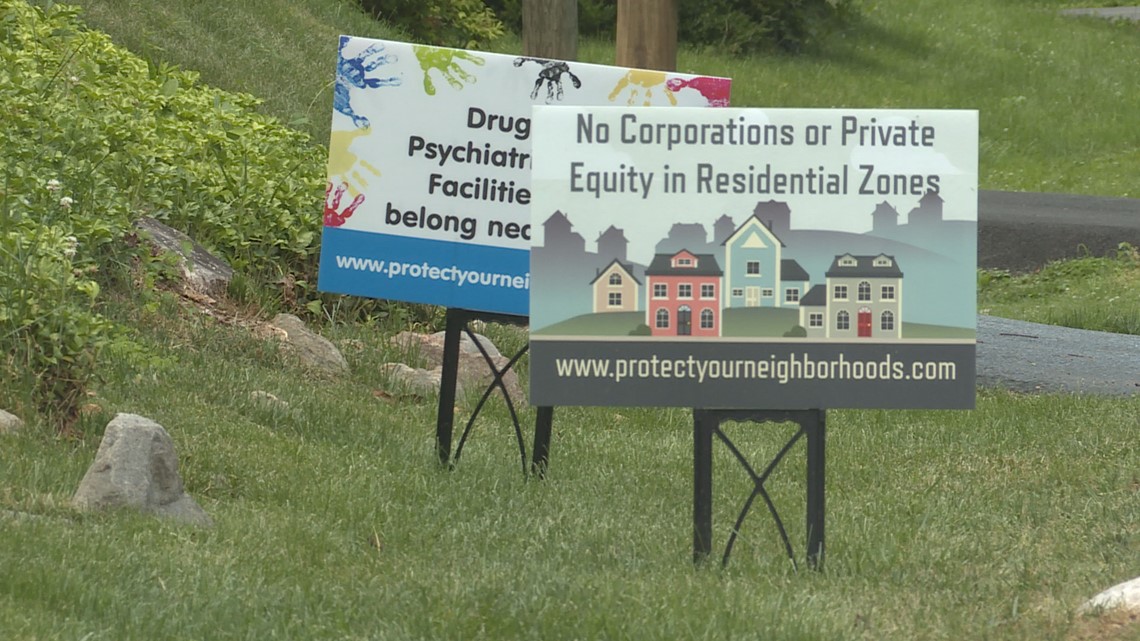 The company is continuing with it's plans to open other single-home facilities, including one on Kurtz Road right behind Franklin Sherman Elementary School.
A group home in Virginia can hold up to eight residents. There are signs along Kurtz Road opposing it.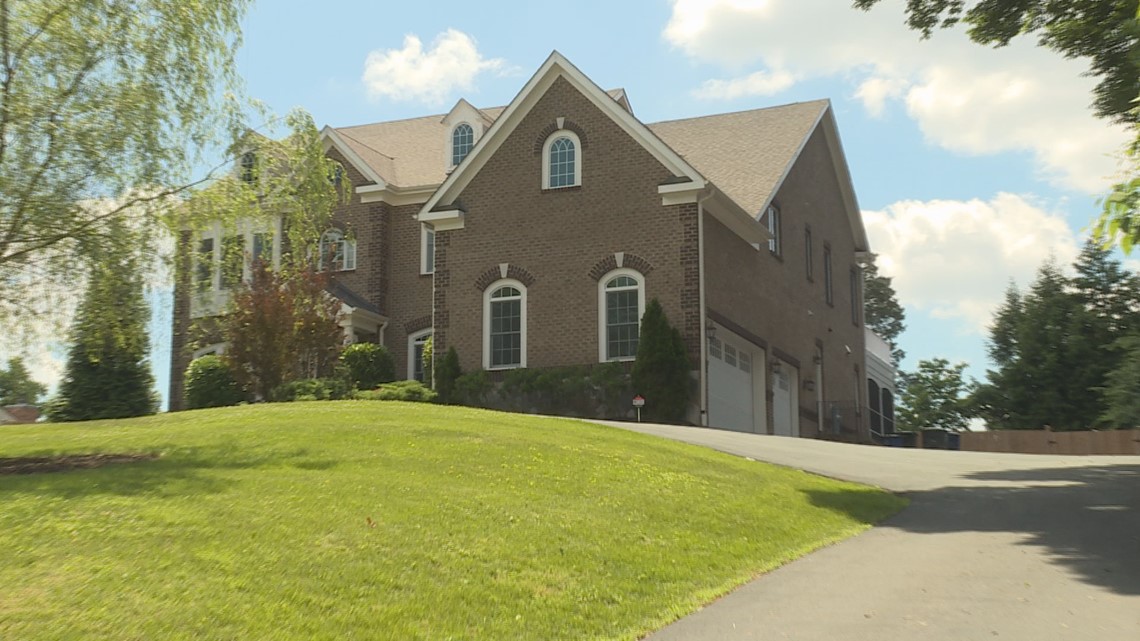 "We understand the need to group homes," Sarah Nearing, a nearby resident said. "These are not group homes. They're congregate living facilities. Where there are going to be many, many teenagers circling in and out over several-week periods. So they're only going to be there for several weeks, and that is not a group home ... It's no longer a single-family home. It's a facility serving patients who are cycling in and out."
"I view it as a treatment facility," Stephanie Hein, who lives next door to the Kurtz home, said. "Which is not a bad thing, that's fine, that's what it is."
Along with the eight residents, according to Jamison Monroe, Newport's CEO, at least nine staff members will be coming and going on the already busy street.
Hein said the facility needs to be regulated.
"We're not asking the county to do anything but label this as a congregate living facility as opposed to a group home because of the transient level of it and because of the level of the scale of operations that's happening," Hein said. Because up to 70 kids can come through one single home in a year."
Hein said traffic, staffing, and any potential problems could be addressed and controlled with county regulation.
"If they call it a group home, they have by right ability to pop up anywhere and as many as they want to," Hein said.
WUSA9 asked Newport Academy how much it cost to stay in its facilities.
The Newport employee said, "Your insurance company will cover it."
The employee said the cost is $2000 per day. That's $60,000 per month for one person. Eight residents would add up to $480,000 per month at one home.
"This is a for-profit drug rehab industry that has exploded, particularly since the ACA, exploiting the ACA [Affordable Care Act] and taking advantage of vulnerable populations and the opioid epidemic," Nearing said.
County leaders and neighbors have been in communication with members of the Carlyle Group investment firm who are one the board of Newport.
Here's a statement Marc Lampkin attributed to Newport:
Newport Academy is the nation's leading provider of mental health residential and outpatient treatment for teens and young adults. As such, we have received direct requests from parents, clinicians, insurance companies and other referral sources to bring our well-recognized adolescent mental health treatment program to the Northern Virginia market. To that end, we acquired multiple properties to extend our reach more formally into the McLean community. Although these group homes are fully legal and protected under the Fair Housing Act, as well as other applicable federal, Virginia and Fairfax County laws, Newport Academy has listened to the community's feedback and has opted to modify its expansion plans by ceasing planned openings on Davidson Road.
Our commitment to service the Northern Virginia market remains intact. We look forward to opening these much-needed services in McLean in the near future and hope to keep the lines of communication open with the community and its elected officials as we seek to contribute in a positive way towards addressing the mental health crisis in the greater DC area.