WASHINGTON — There were some areas Tuesday that saw the first flakes of the season! Snow was spotted in DC, Fairfax, and Prince Georges around the metro, and also in southern Maryland.
Now, the coldest air of the season so far has moved in. Some record lows and minimum highs are in jeopardy Wednesday at Dulles airport. DC's and Baltimore's record highs seem pretty safe.
Here are the forecast and record lows for Wednesday, November 13th. Temps will fall into the teens out at Dulles where the record low is low-hanging fruit!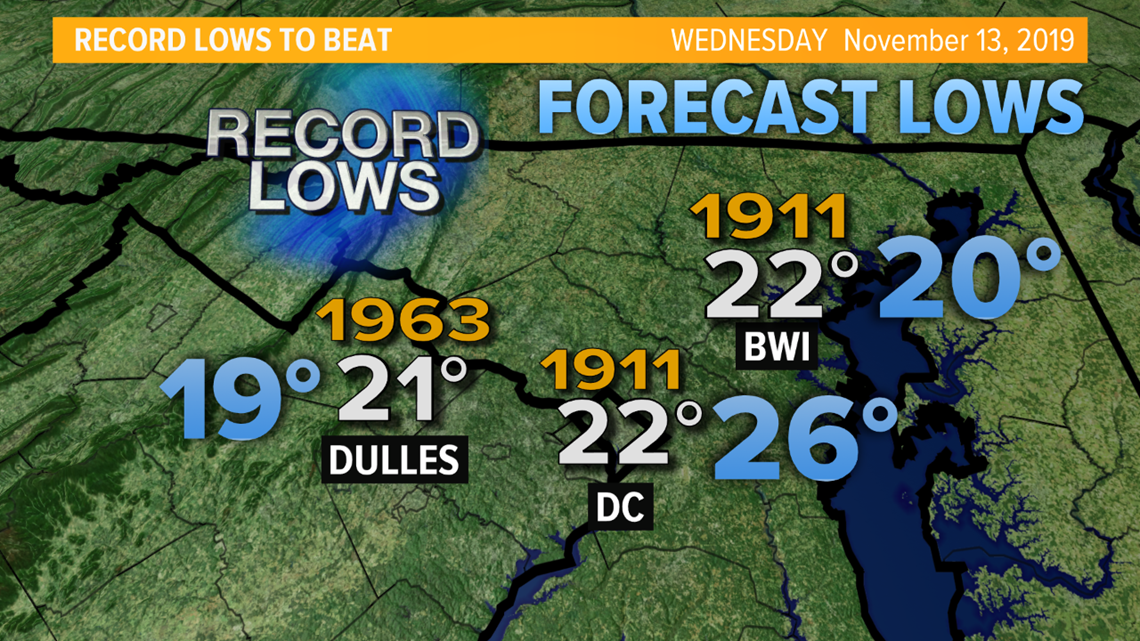 Record 'low high' temperatures to beat Wednesday are also in jeopardy for Dulles.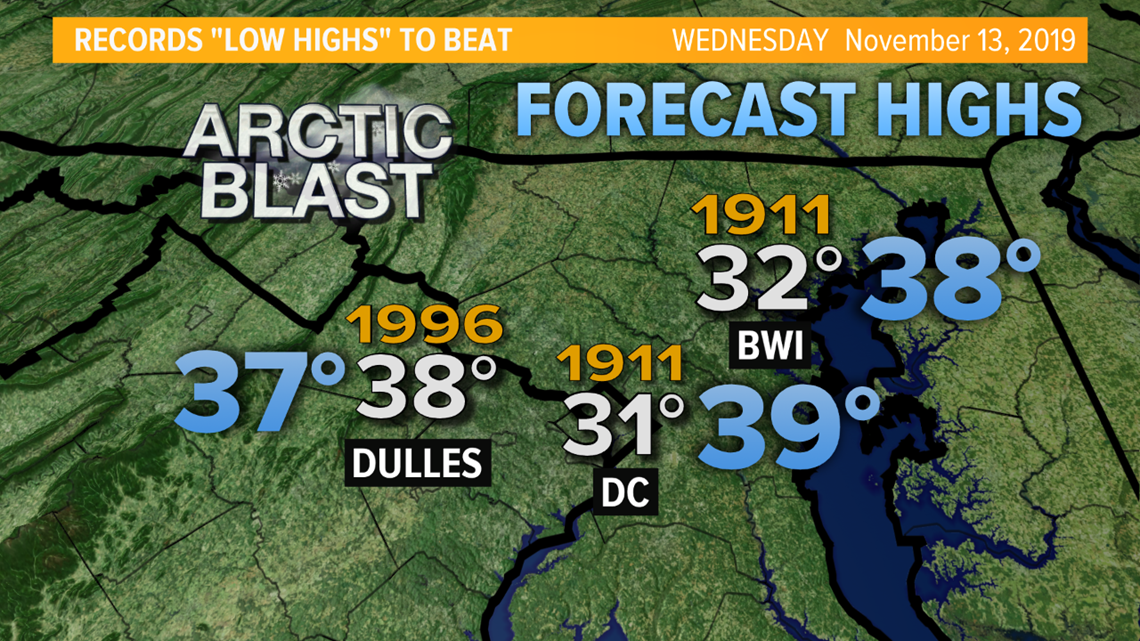 Thursday, November 14th Record Lows
Washington - 19°(1920)
Dulles - 13°(1986)
BWI - 18° (1986)
Wednesday morning, the feels-like temperatures will be rather cold, into the teens to low 20s.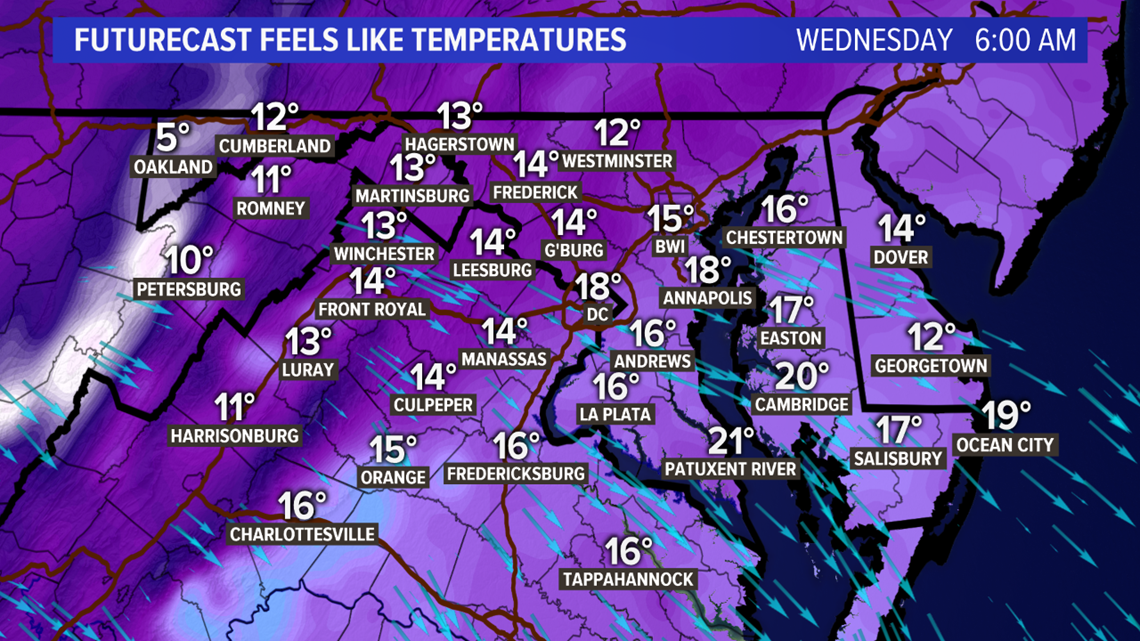 By Wednesday afternoon, winds are lighter. The feels-like temperatures will be in the low 30s, which is only a handful of degrees lower than the actual high temperatures in the 30s.