WASHINGTON — A federal judge said Friday he would order former Oath Keepers general counsel Kellye SoRelle restored to competency a week after government and defense evaluators found she was not fit to stand trial.
SoRelle, an attorney and former Republican candidate for the Texas House of Representatives, was scheduled to begin trial next month with two members of the Oath Keepers militia. A federal grand jury indicted her in September on felony counts of conspiracy and obstruction for allegedly instructing members of the Oath Keepers, led by her then-boyfriend Stewart Rhodes, to destroy evidence after the Jan. 6, 2021, attack on the U.S. Capitol. SoRelle, who also served as counsel for Latinos for Trump, was on Capitol grounds on Jan. 6 with Rhodes but did not enter the building.
Last week, both SoRelle's attorney Horatio Aldredge and a Justice Department attorney informed U.S. District Judge Amit P. Mehta that separate evaluators hired by both parties had come to the conclusion SoRelle was not competent to stand trial. A report documenting the government's evaluator's findings was submitted to the court under seal this week. The specific nature of the findings was not disclosed.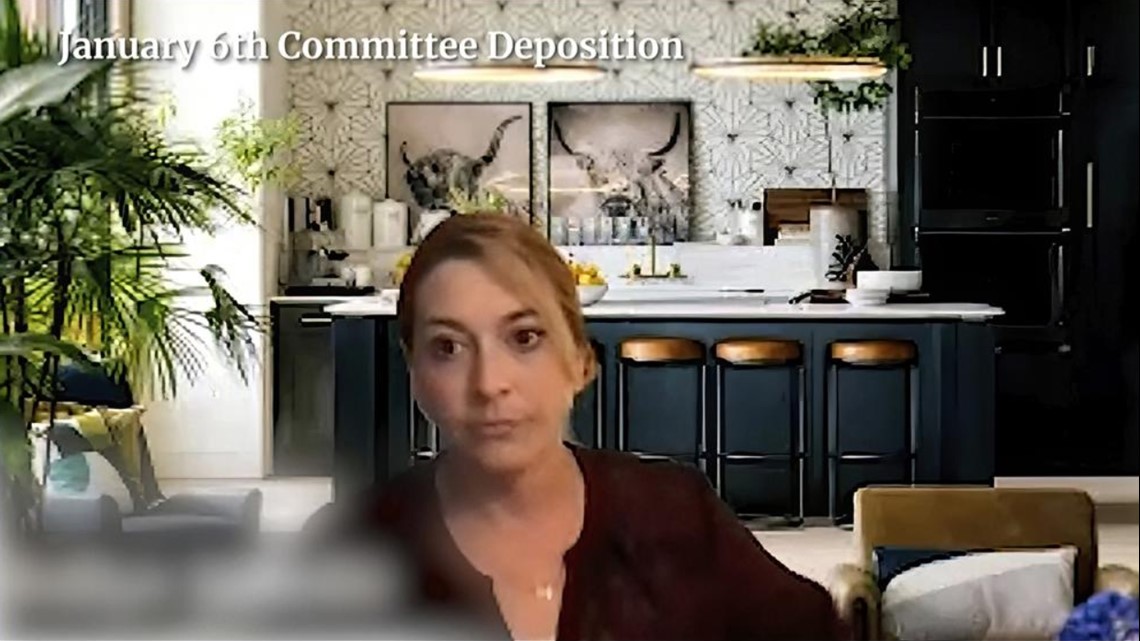 On Friday, Mehta said he would accept the results from the evaluators and order SoRelle restored to competency. Both Aldredge and Assistant U.S. Attorney Kathryn Rakoczy agreed their reading of the federal statute governing competency to stand trial — 18 U.S. Code § 4241 — required SoRelle's treatment to occur in an in-patient setting.
Although competency restoration typically occurs while in the custody of the Bureau of Prisons, Mehta, who has allowed SoRelle to remain out on personal recognizance since her arrest, was reluctant to order SoRelle detained. He suggested parties explore other hospitalization options like St. Elizabeths Hospital in D.C. – although he questioned whether a non-D.C. resident would be able to receive treatment there. Aldredge said he was aware of a possible option in San Antonio, approximately and hour-and-a-half from SoRelle's home in Texas. Within the Bureau of Prisons, the process normally takes up to four months to complete.
Mehta ordered the parties to return for a status hearing in 60 days, and said he would change SoRelle's conditions of release to require her to seek outpatient mental health treatment until a bed can be located for her at an in-patient facility.
SoRelle attended the telephonic hearing Friday via Zoom from what appeared to be the interior of a car, but did not speak during the proceeding.
Mehta's order means SoRelle will not appear alongside co-defendants Donovan Crowl and James Beeks at the trial scheduled to begin July 10. Both men face seven counts ranging from entering a restricted building to conspiracy to obstruct an official proceeding for their alleged roles in the Capitol riot.
To date, at least 21 members of the Oath Keepers militia have been convicted at trial or pleaded guilty to charges in connection with Jan. 6. Eight, including the militia's founder Stewart Rhodes, have been convicted of seditious conspiracy. Only one, Michael "Whip" Greene – the militia's operations leader on Jan. 6 – has not been convicted of at least one felony count. Rhodes was sentenced last month to 18 years in prison.