WASHINGTON — Editor's note: This story was published on June 8, 2023. For the story on a federal judge's June 16 order mandating Kellye SoRelle be returned to competency, click here.
Evaluators hired by the government and defense have determined the former general counsel for the Oath Keepers militia is not currently competent to stand trial, both her lawyer and a federal prosecutor said in court Thursday.
After the riot, the Justice Department says SoRelle passed along messages from Rhodes through the Oath Keepers' Telegram chats telling militia members to get ready to oppose the government by force. Prosecutors argued at trial in November that Rhodes used SoRelle's phone as a way to try to distance himself from messages he wrote instructing his militia members to destroy evidence — including one telling Oath Keepers to "DELETE your self-incriminating comments."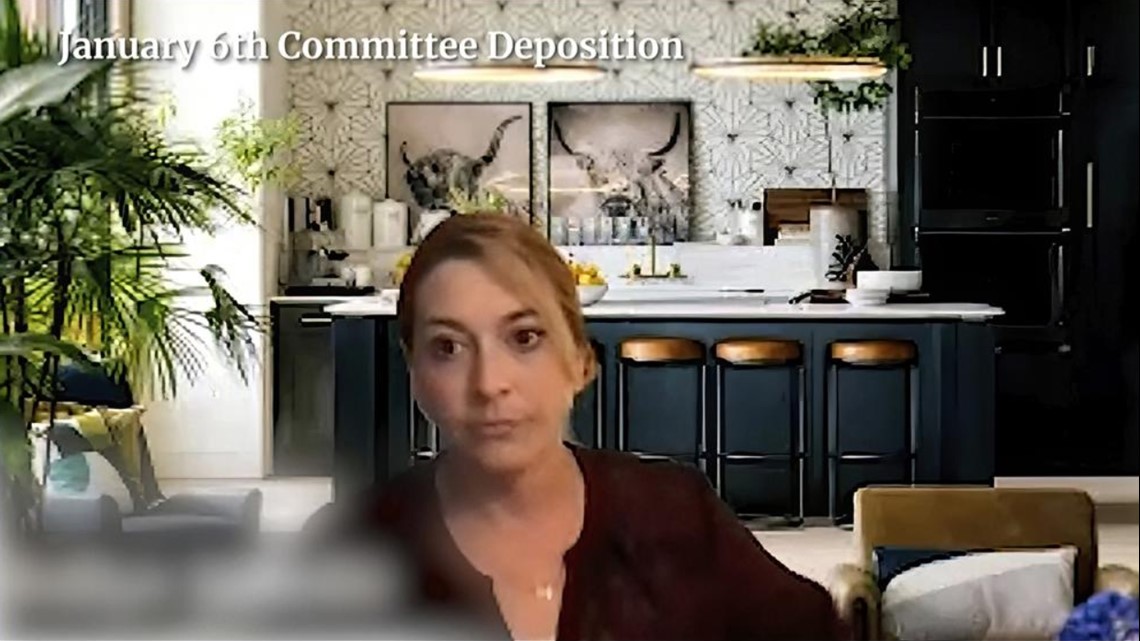 SoRelle was scheduled to begin a jury trial on July 10 with co-defendants Donovan Crowl and James Beeks. On Thursday, however, Assistant U.S. Attorney Alexandra Hughes and SoRelle's public defender, Horatio Aldredge, told U.S. District Judge Mehta they had been informed by separate evaluators that SoRelle was not currently competent to stand trial. Hughes said the Justice Department expected to receive the full report back from their evaluator by the end of the week.
Mehta, who has presided over the previous three Oath Keepers conspiracy trials to date, said that put him in an unusual position because SoRelle has been free on a personal recognizance bond since her arrest last year. Mehta has served on the federal bench since being nominated by former President Barack Obama in 2014 and has never in that time, he said, encountered a situation where a defendant on release has been deemed incompetent.
"Does an effort to restore competency have to occur within the Bureau of Prisons?" Mehta asked.
Neither Hughes nor Aldredge had a definitive answer for that, although both suggested some form of mental health evaluation could be added to SoRelle's terms of release while they await a definitive answer. Mehta, however, said he was reluctant to do that.
"There's a whole host of questions here obviously that rise up and I don't feel like we have the answers," he said.
Hughes also wasn't able to provide a timeframe for how long it might take to restore SoRelle to competency. In September 2021, Floyd Roseberry, a North Carolina man who has since pleaded guilty to threatening to detonate an explosive device near the Library of Congress, was deemed to have been restored to competency after a month of treatment. Roseberry was in pretrial detention in D.C. at the time, however. According to Hughes, psychiatric evaluation and treatment to restore competency through the Bureau of Prisons could take as long as four months.
Although Mehta indicated he was likely to accept the evaluators' conclusions, he did not issue an official ruling as to SoRelle's competency Thursday and no formal request for her to be restored to competency had yet been made. Mehta asked the DOJ and Aldredge to come back next week for another hearing to finalize the issue. SoRelle waived her appearance Thursday and was not present for the hearing.
As to the July trial date, without a definite answer on SoRelle's participation, Hughes said it would be the government's position to continue with the planned July trial – even if only defendants Crowl and Beeks would be able to participate.
To date, at least 21 members of the Oath Keepers militia have been convicted at trial or pleaded guilty to charges in connection with Jan. 6. Eight, including the militia's founder and SoRelle's former boyfriend Stewart Rhodes, have been convicted of seditious conspiracy. Only one, Michael "Whip" Greene – the militia's operations leader on Jan. 6 – has not been convicted of at least one felony count. Rhodes was sentenced last month to 18 years in prison.