ALEXANDRIA, Va. — A 31-year-old father of four who had been living in Alexandria, Virginia for less than a year was gunned down early Monday morning as he finished up a late Lyft shift.
Nasrat Ahmad Yar's wife wanted him to come home after a night out with friends, but he told her rent was due soon and he needed to keep working, right before he was shot and killed in his car.
DC Police officers responded to 11th Street Northeast, near D Street Northeast, just after midnight for a reported shooting, and found Ahmad Yar with a gunshot wound. He was taken to a hospital for treatment but died of his injuries.
"He was so happy he got a new car because he could take care of his family," his best friend Rahim Amini told WUSA9. "His wife asked him to stay home but he said, 'I have to pay rent. I don't have that much money. I have to work.'"
Ahmad Yar was the sole provider for his wife and four children, ages 13 years to 15 months, and was still sending money home to family overseas in Afghanistan. He served as an interpreter alongside U.S. Army Special Forces in Afghanistan. Ahmad Yar escaped with his family in 2021 after the fall of the Afghan government to the Taliban.
Amini said Ahmad Yar would often drive up to 12 hours a day for Lyft to make ends meet. A GoFundMe has been set up to provide help for Yar's family left behind. The local Afghan community also started a donation page.
Loved ones described him as hardworking, generous, diligent and positive.
"We need justice for Nasrat," his cousin Samim Amiri said. "That's all the family wants."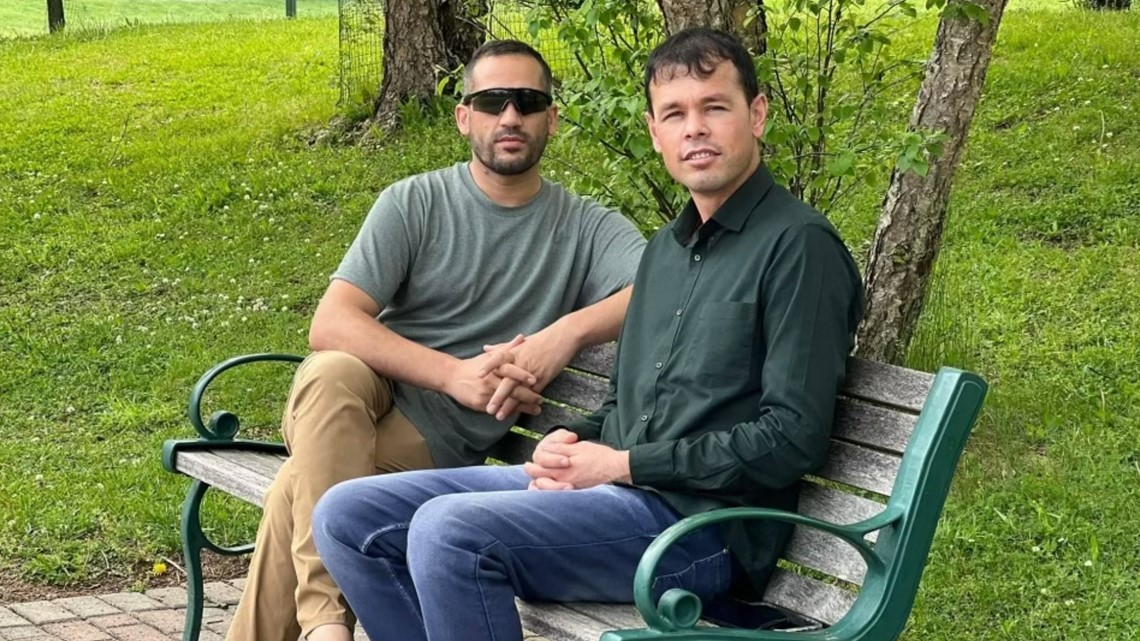 'He was always helping'
Ahmad Yar and his family first moved to Philadelphia, before relocating to Alexandria. He felt unsafe in Pennsylvania after being robbed at gunpoint, according to his friend Jeramie Malone.
"I can't emphasize enough how he was always helping," Malone added. "Leaving the house was very dangerous for him, but he was always eager to help somebody else who is a good guy. His children were the most important thing to him, and he brought them here so he could be safe."
Malone helped his family relocate to the U.S. through a volunteer organization. They fled to Abu Dhabi in 2021 from Mazar-i-Sharif, an evacuation site. Since he served as an interpreter for the U.S. government, Ahmad Yar was considered a target for the Taliban.
"He was most certainly a marked man if he stayed," Retired Lieutenant Colonel Matthew Butler told WUSA9. "He served this country a great deal more than I did. I did 42 months in combat but that was nowhere near what he had."
Butler, who was with the U.S. Army Special Forces, worked closely with Ahmad Yar in Camp Vance of the Bagram Airfield for two of his deployments. He last saw Ahmad Yar in Pennsylvania in 2022, and helped start his immigration process before the Taliban takeover.
"You just don't have words to describe how you feel about someone who had given so much to his country, not as a citizen, but then comes here and experiences some of the worst behavior our country has to offer," Butler said. "The irony is really thick here."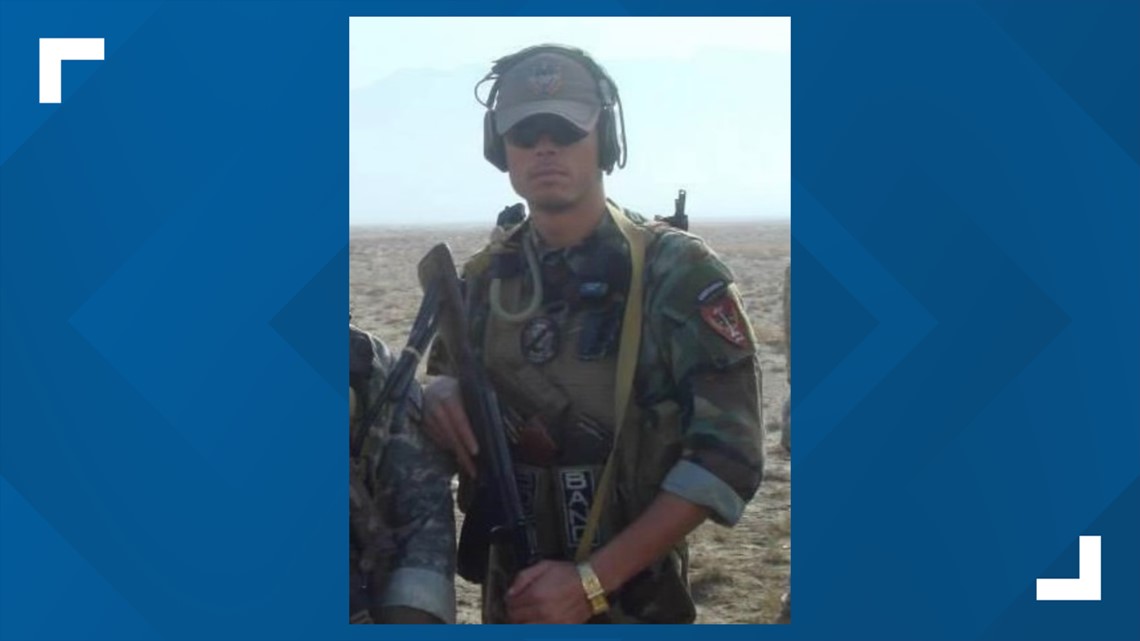 Home surveillance video captures gunshot
Nest camera footage on the night of the shooting was sent to WUSA9 by a neighbor who lived nearby. In the surveillance video, you hear a single gunshot and then see four boys running down an alley near the in the 400 block of 11th Street Northeast where Nasrat gunned down in his car. In the video you hear one of the boys shouting, "You killed him! He was about to get out" and another responds, "he was reaching, bro."
"There's like a lot of questions we should be asking like: Why do these kids have access to a gun," the woman who sent the Nest video to WUSA9, said. "Will they be held accountable? Why don't they comprehend life-altering consequences of pulling the trigger. Who is this person?"
Lyft confirmed that Nasrat was a driver for their platform.
"Our hearts are with Mr. Nasrat's loved ones as they confront this unspeakable tragedy," Lyft said in a statement after Nasrat's death. "We have reached out to his family to offer our support and are in contact with law enforcement to assist with their investigation."
According to DC Police stats, there have been 127 homicides so far this year, which is a 19% increase from the same period in 2022.
A $25,000 reward is being offered for anyone that can provide information that will result in an arrest in this case. Anyone with information about this case is asked to call the police at 202-727-9099. Additionally, anonymous information may be submitted to the department's TEXT TIP LINE by sending a text message to 50411.