MONROVIA, Md. — Trees uprooted, roofs caved in, buildings severely weathered.
That's just some of the damage that Friday's severe weather -- which included multiple tornadoes -- caused around the DMV. And for one farm in Maryland, the damage was extensive.
Burall Farms in Monrovia saw serious structural damage, with parts of the farm completely leveled. Cars parked around the area became surrounded by debris, with car doors piercing through fallen walls.
Wooden beams and siding of the buildings were left scattered across the farm after severe winds rolled through Friday morning. Downed trees blocked some surrounding areas near the farm, such as Weller Road.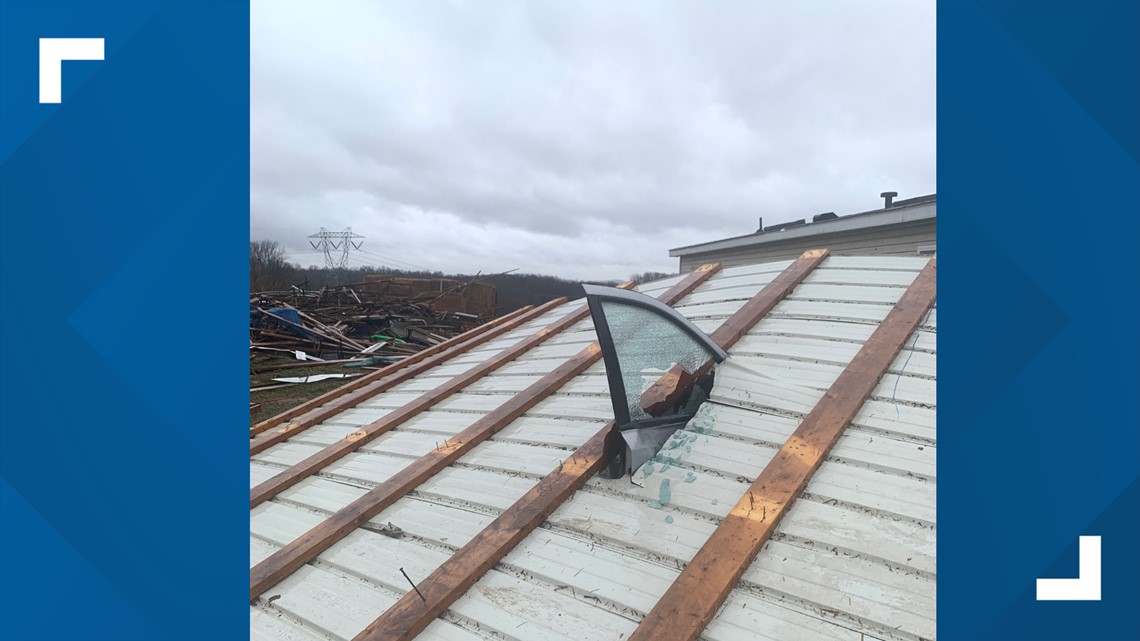 Amanda Warner, whose family owns the farm, said that two 60 foot silos were also damaged.
"It's devastating," Warner said. "At this point, I don't know what will happen, but we will try and make it through."

Tornado warnings were issued for the southern portion of Frederick County Friday morning, and the National Weather Service confirmed Friday evening, that a tornado did touch down in Monrovia; four other tornadoes were confirmed throughout Maryland, as well as one in Virginia.
Other parts of Maryland, Virginia and D.C. saw significant impact from the weather on Friday, with powerlines down and rain pouring across the DMV. Damage reports are still rolling in following the storm, with the area on severe thunderstorm watch earlier.