WASHINGTON — We're watching a weather system that will turn into a coastal storm this weekend.
A low-pressure system is forecast to develop late week. This weather system will move across the southeast United States on Friday, before moving off the coast on the weekend.
Low pressure forms off the South Carolina coast Friday night into Saturday morning. As the storm develops in the Atlantic Ocean, it will move northeast, parallel to the east coast. By Sunday the low-pressure system will be off the New England coast, moving away from the DMV.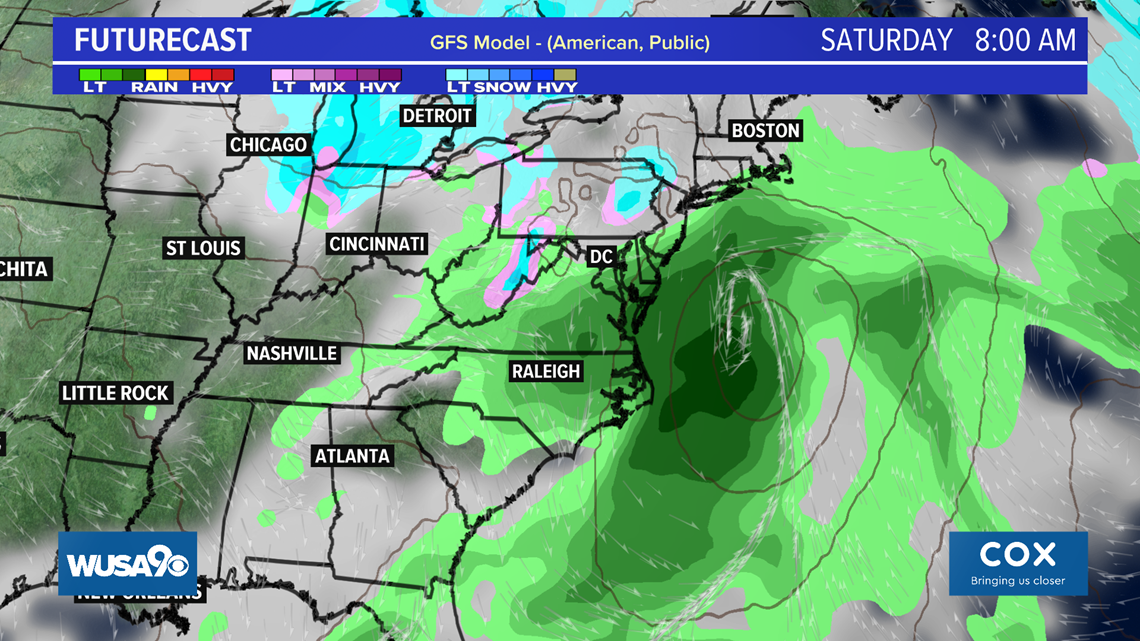 On the current storm track, the weather system will mostly miss the DMV, bringing nothing more than a few showers to the region for Friday evening and Saturday. Up slope snow will be possible west of the divide from late Saturday into Sunday.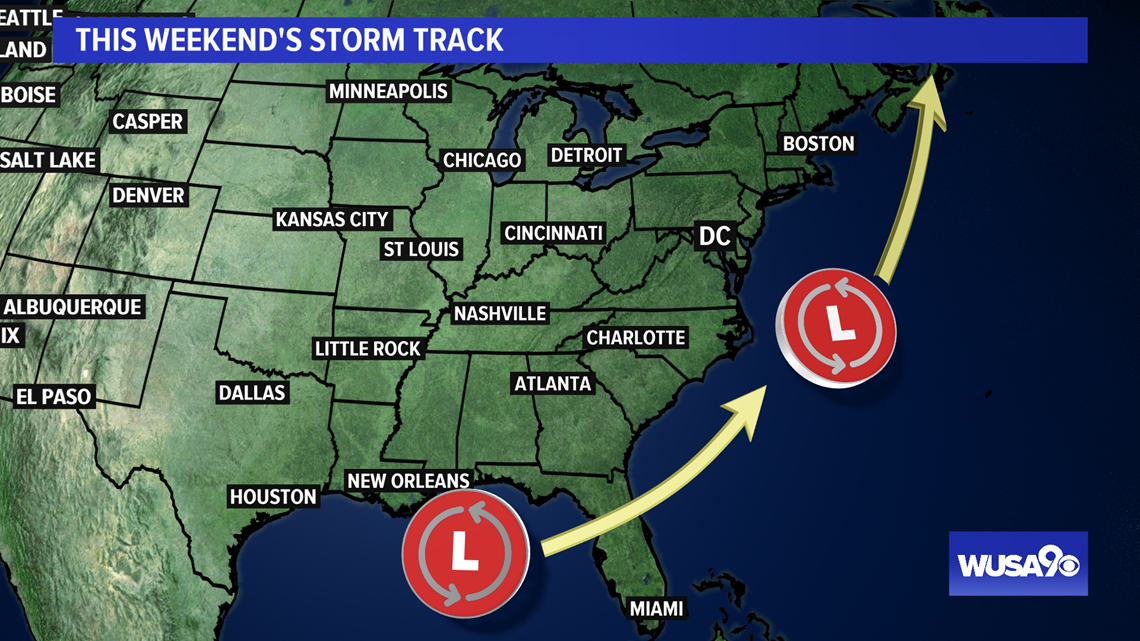 The idealized storm track for rain or snow producing coastal storms in D.C. is shown below. A weather system would have to track southeast of the DMV, off of the coast.
In the winter season, with strong high pressure and cold air north of us, such a track would provide ample moisture for a heavy snow event for parts or all of the DMV. Otherwise, a more northwesterly storm track very close to the coast would bring most or all rain for the region.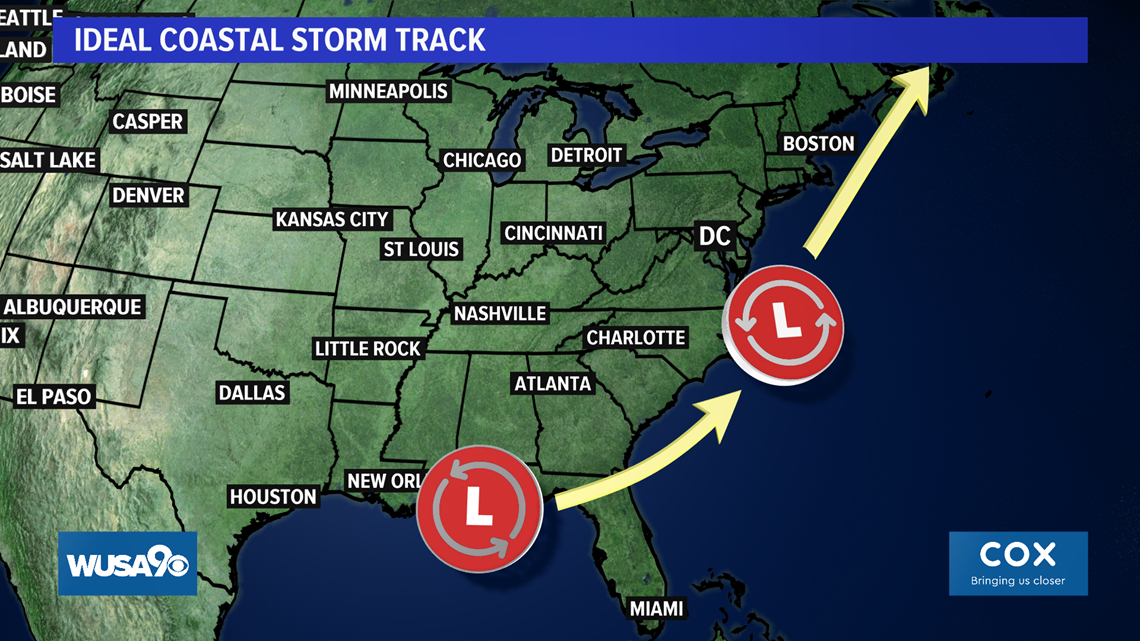 The forecast for our weekend weather system is too far southeast for either scenario.

With the weather system still several days away from the region and yet to develop there may be changes to the weather forecast. Stay with WUSA 9 as we continue to update for the weekend system.