WASHINGTON — An unusually moist weather set-up will bring heavy rain and flood threats to the DMV from Thursday afternoon through early Friday morning.
Rain will become more widespread and heavier Thursday afternoon through Thursday night. The heaviest rain will fall between now and 8 p.m.
The evening commute looks slow and wet with pockets of moderate and heavy rainfall. This heavy rain could lead to street and creek/stream flooding Thursday late afternoon through Thursday night.
Thursday now to 3 p.m. - Rain likely. Pockets of moderate to heavy rain develop.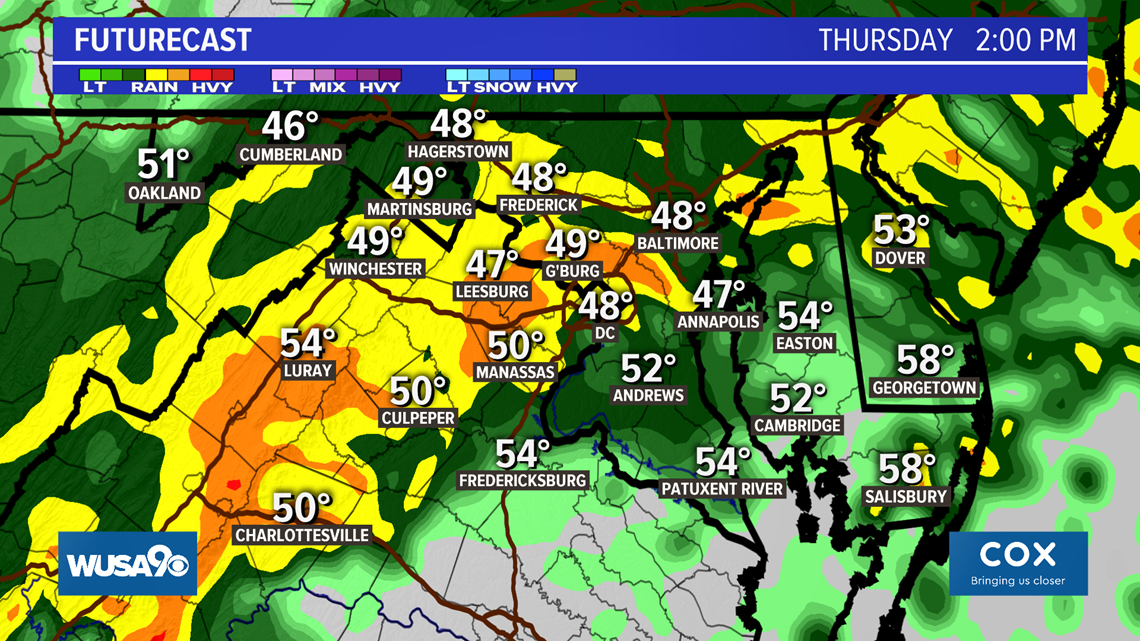 Thursday 3 p.m. to 6 p.m. - Areas of moderate to heavy rain likely, especially through the heart of the D.C. metro. Plan on a slow PM commute with areas of ponding or standing water on the roads.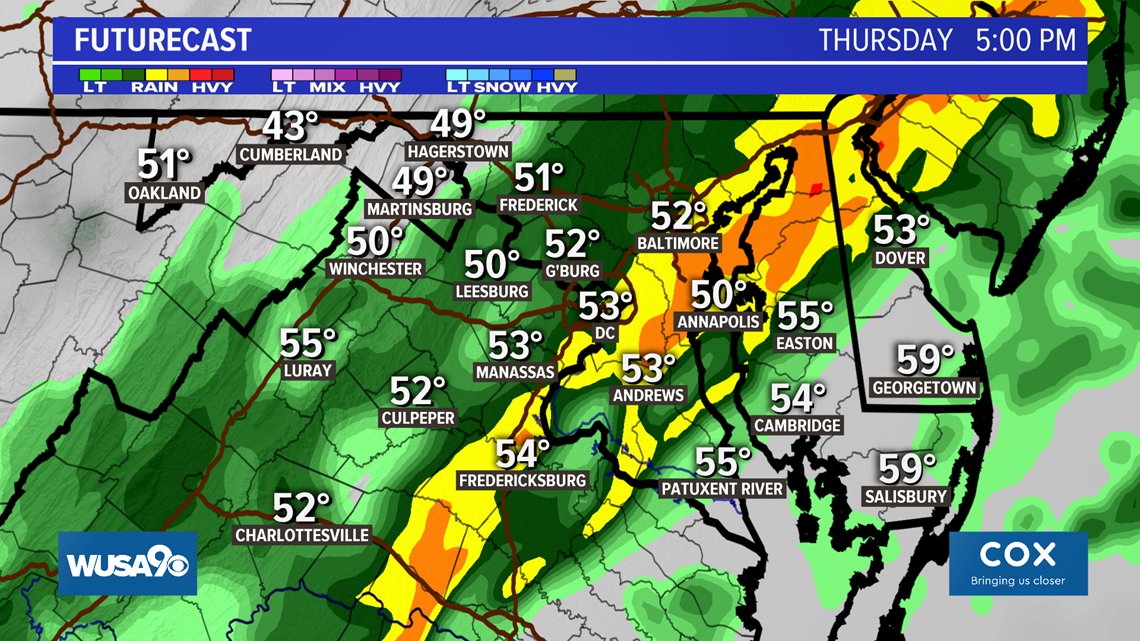 Thursday 6 p.m. to 10 p.m. - Heaviest rain axis shifts off east of D.C. Still, rain will be falling but it will be light to moderate.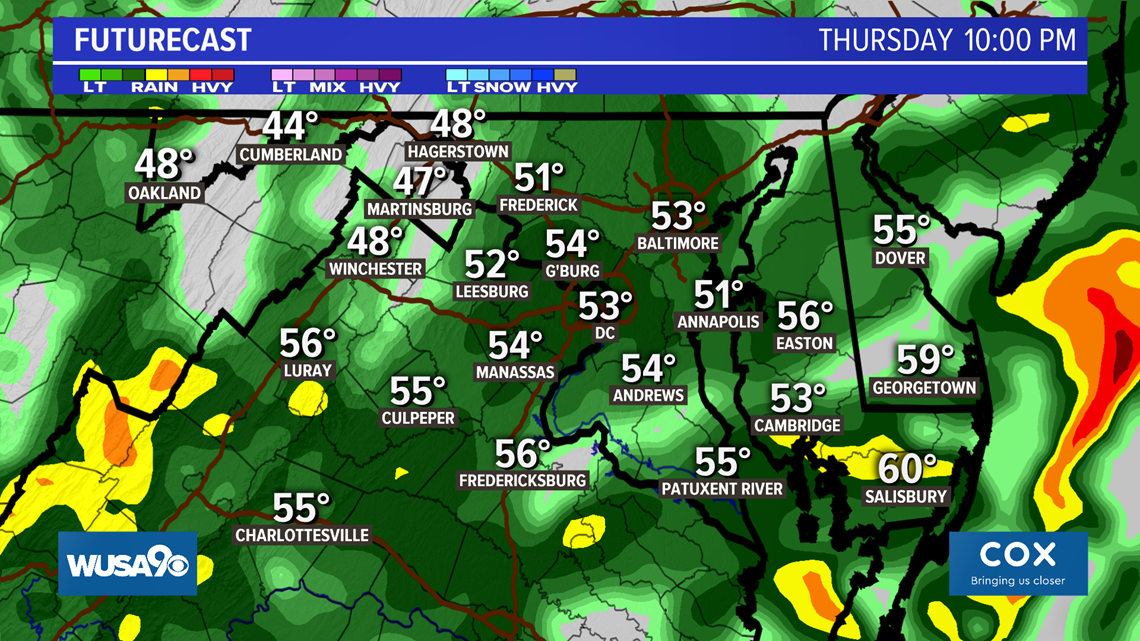 Thursday 10 p.m. through early Friday morning - Rain tapers off to showers. Scattered showers possible during the morning commute, but not everyone will see rain.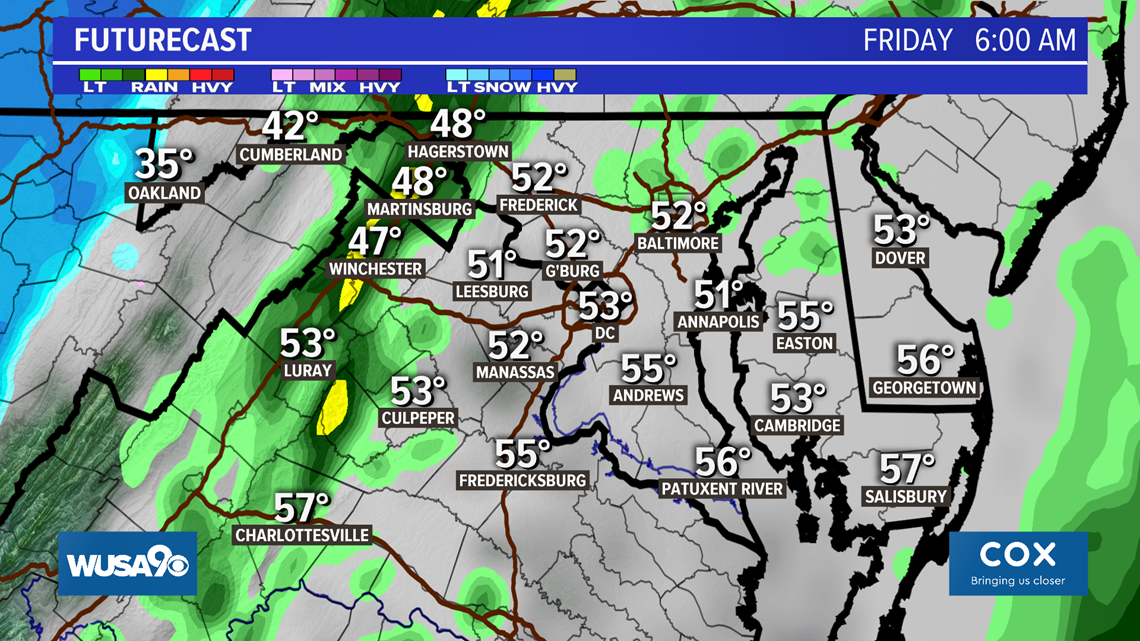 Rain Amounts
In total, an additional 1" to 2" is possible Thursday, with locally higher rain totals up to 3". The bulk of this rain will fall in a very short window of time Thursday afternoon and evening.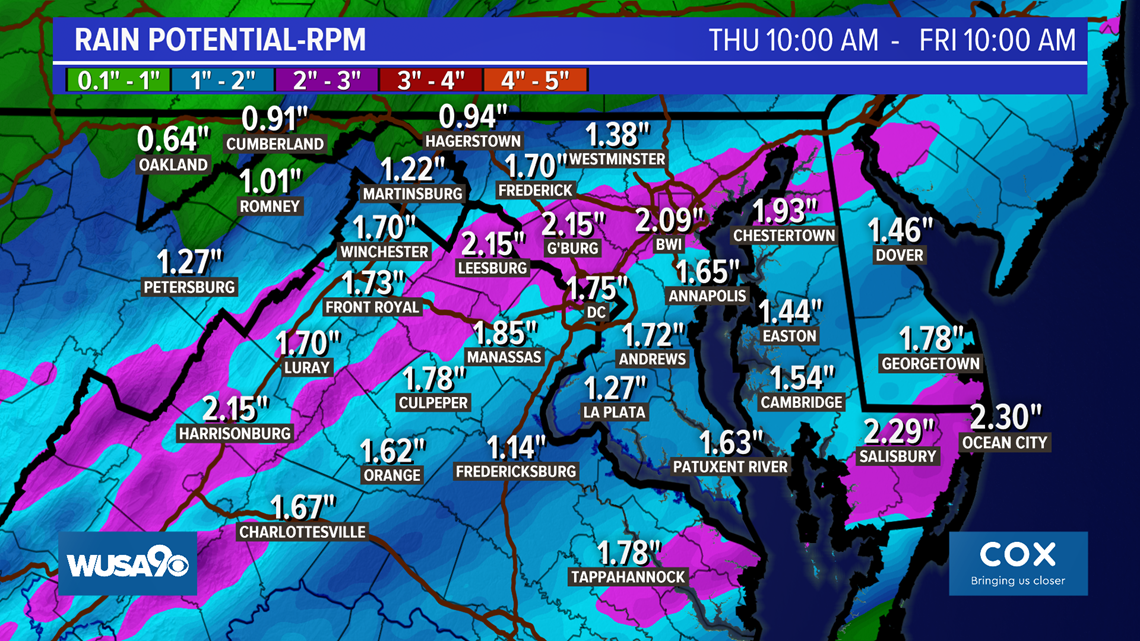 Due to an already soaked ground by Thursday, the heavy rain that falls late Thursday could produce flooding. Those living in flood-prone areas should prepare for this storm system. We'll monitor the potential for some street and creek flooding during the heaviest of rain.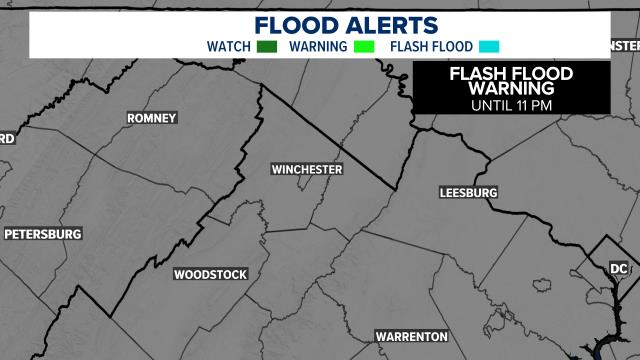 This storm clears on Friday, opening the door for colder air. The rain may end with some rain or snow showers early Friday with no accumulations likely.