FREDERICK, Md. — Two Navy sailors are wounded and a Navy medic is dead after an active shooter situation at a naval medical research center in Frederick Tuesday morning. The suspected gunman, the medic, was fatally shot at Fort Detrick by military personnel after making it a half-mile onto the Army base with a rifle, according to police.
Todd Wivell, Public Information Officer for the Frederick County Sheriff's Office, said the shooting was first reported just before 8:30 a.m. in the 8400 block of Progress Drive at the Riverside Tech Park. A short time later, the sheriff's office reported a suspect, later identified as 38-year-old Fantahun Girma Woldesenbet, was "down" around 9:15 a.m. at Fort Detrick near the Nallin Farm Gate of the base.
Frederick Police Chief Jason Lando said two active U.S. Navy sailors were flown to the R Adams Cowley Shock Trauma Center in Baltimore. U.S. Navy Hospitalman Casey Nutt, 26, of Germantown was released from the trauma center Tuesday night. Hospital Corpsman 1st Class Carlos Portugal, 36, of Frederick, remains at the trauma center in critical condition.
After the shooting on Progress Drive, Woldesenbet traveled to Fort Detrick by car, according to Lando. Brigadier General Michael J. Talley said a BOLO had been issued for the shooter/vehicle. When Woldesenbet was stopped at the gate, he was given visual and verbal signals to pull over, but before Detrick Police could confirm whether he was the subject of the BOLO, he sped off, Talley said.
Talley said from the gate/access control point to where Woldesenbet was stopped, he was seen by Detrick Police the entire time and the pursuit lasted no more than four minutes. Officers were also seen searching base housing in Fort Detrick as well.
Right now investigators are unsure of a motive. A wounded victim sought help from employees at a nearby business and said that he knew the shooter.
"He said that he knew the shooter and he was having coffee and then all hell broke loose," said Garrett Wagner in an interview. "He was bleeding profusely because he had a wound to his neck, wound to his chest."
Military service records show Woldesenbet joined the Navy Sept. 18, 2012. He began training in Illinois, and eventually moved to San Antonio, Camp Lejeune, N.C., and Portsmouth, Va.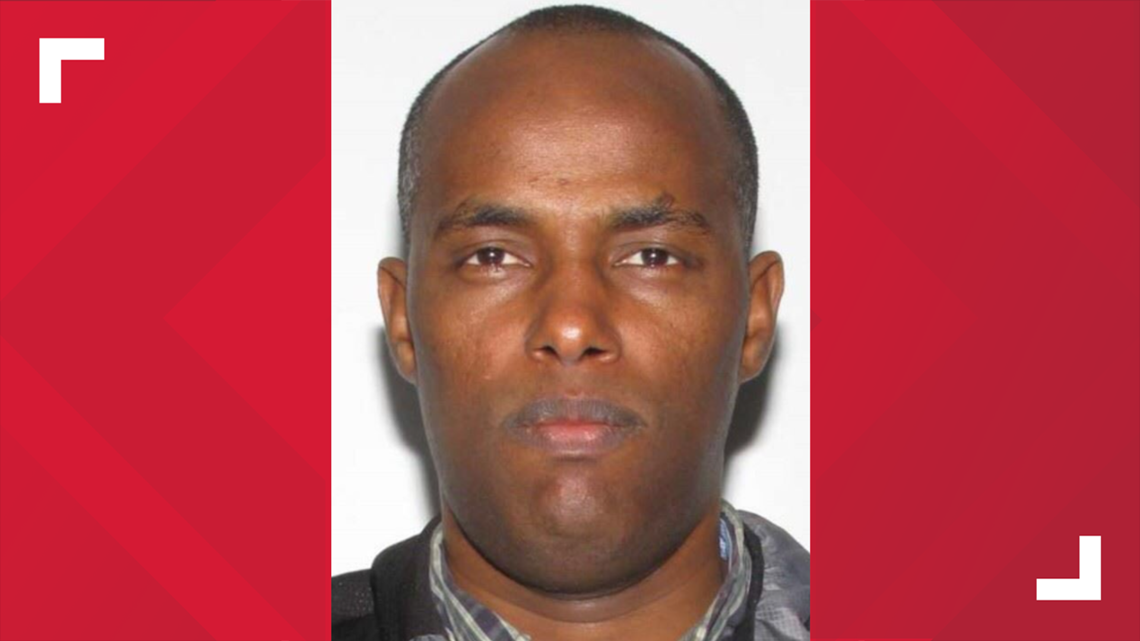 Woldesenbet began his Frederick post on Aug. 5, 2019, specializing as a medical lab technician. Police said he lived less than three miles from Fort Detrick with his wife and two children.
At a press conference, Frederick officials said the FBI would be taking the lead in the investigation. The U.S. Navy said in an email statement Tuesday afternoon that the shooter was a rank E4 Navy Hospital Corpsman.
Talley said the Navy sent a behavioral health team to Fort Detrick to provide services for those affected and set up a hotline, available to all base personnel. It can be reached here: 1-833-993-1042.
View the first news conference from Tuesday morning on the shooting below:
Fort Detrick is a U.S. Army Medical Command installation with about 10,000 military, federal, and contractor employees assigned there. According to Fort Detrick's website, each branch of the military is represented. Those stationed at Fort Detrick conduct "biomedical research and development, medical materiel management, global telecommunications, and the study of foreign plant pathogens," the website says.