WASHINGTON — D.C. Police said one of their officers shot a 17-year-old boy in the District's Shaw neighborhood at around 2:20 a.m. Sunday.
MPD Assistant Chief Andre Wright said the department received several calls that an individual was breaking into cars along the 800 block of S Street Northwest.
He said when an officer arrived on scene, they found the teen suspect inside of a car.
Wright said the officer gave commands for him to show his hands and leave the vehicle.
But according to Wright, the officer spotted a gun in the teen's hand. Then, "the individual shut the door and went to the driver's side of the vehicle where the individual exited while still in possession of the handgun," a Monday evening press release from the department said.
Wright then said the officer shot him in the lower body. The release specifies that the officer shot him one time.
The person was immediately given aid at the scene, according to Wright. They were then taken to the hospital with non-life-threatening injuries.
Police have not released any additional identifying information about the officer, but they have placed them on administrative leave, "pursuant to MPD policy."
The 17-year-old, of Northeast D.C., was arrested and charged with Assault on a Police Officer While Armed, Carrying a Pistol Without a License, Possession of an Unregistered Firearm, Possession of Unregistered Ammunition, Theft From a Motor Vehicle and Destruction of Property.
A photo of the teen suspect's alleged gun, included in the Monday release from the department, is pictured below.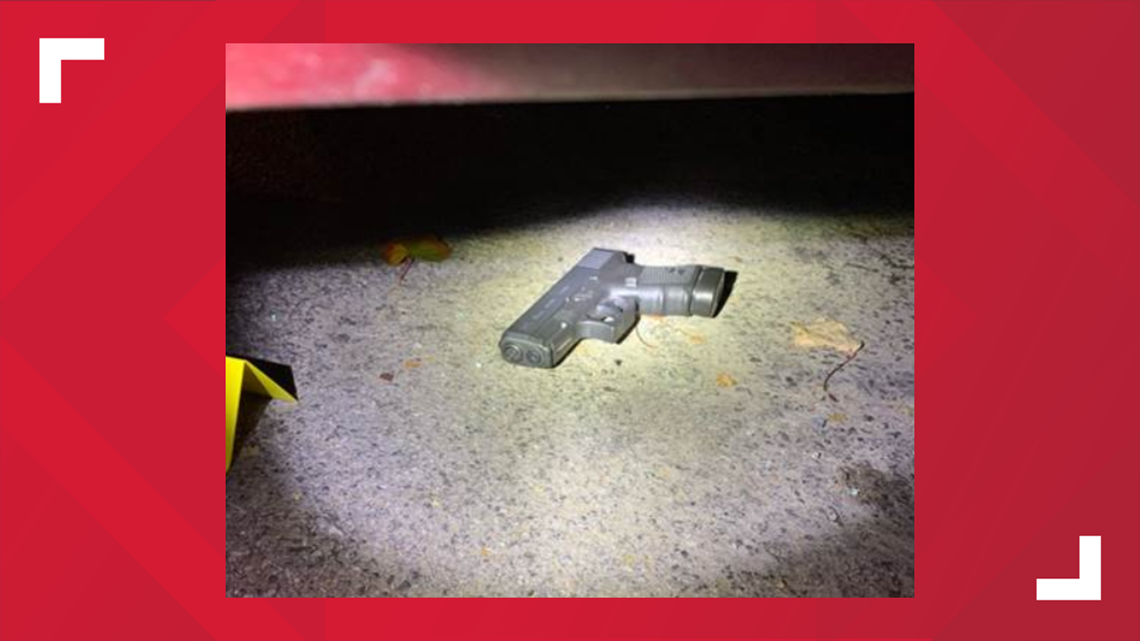 The shooting happened on the same block as the community's New Bethel Baptist Church.
Many members of the church told WUSA9 they were unaware that a shooting had happened near the facility overnight.
New Bethel Pastor Reverend Dexter Nutall said he was disappointed to hear of yet another case of violence in D.C.
"It is extraordinarily frustrating to see what it is that seems to happen over and over again," he said.
He called for more to be done to address the root causes of crime in the District.
"This is what happens when there is no recourse," he said. "This is what happens when there is no hope. This is what happens when people feel like they're not being heard and paid attention to."
Wright said the department is now in the preliminary stages of its investigation. He said the body-worn camera footage of the incident still must be reviewed. He asks that anyone with any relevant information on the case call 202-727-9099 or text 50411 in order to help MPD investigate.
WUSA9 will update this story as more information is confirmed by our newsroom.