WASHINGTON — After air quality plummeted for several days across the DMV and northeast as smoke blew in from the Canadian province of Quebec, where hundreds of wildfires are still burning.
Smoke from wildfires can cause poor air quality and create visibility issues and problems in places thousands of miles away, because the smoke contains these "tiny particles called aerosols — some of which can degrade air quality," according to NASA.
Thankfully we have seen a return to Code Yellow and Code Green which is actually what we see most summer days in DC given our normal pollution levels.
With a north/northwesterly wind on Saturday, there may be a little bit of a haze, but right now it looks mostly if not completely clear with plenty of sunshine.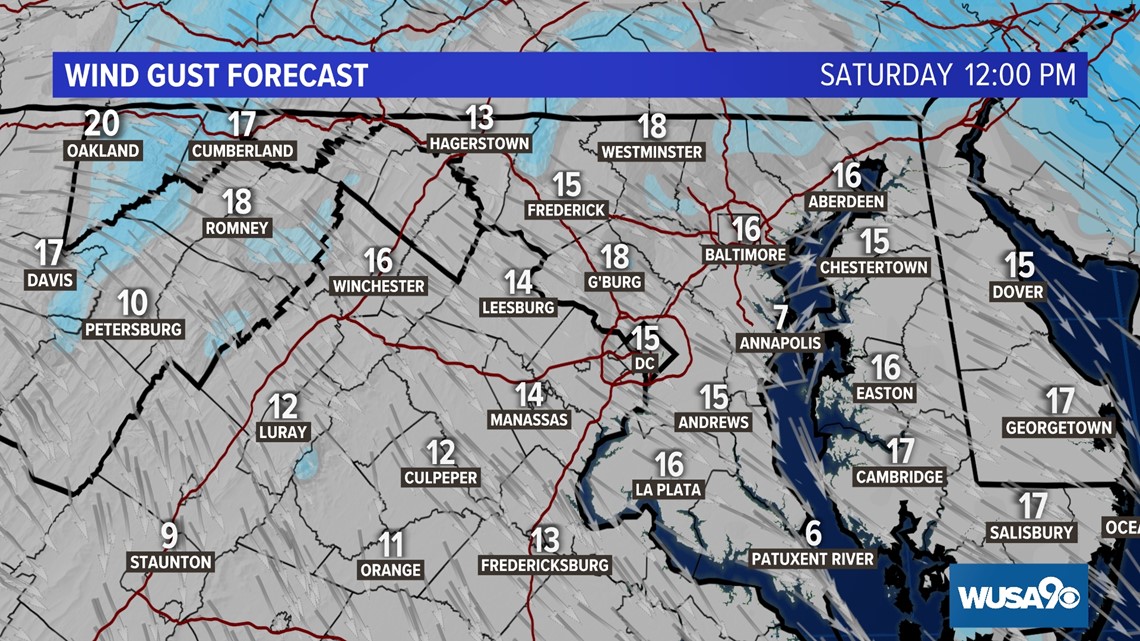 A southerly breeze on Sunday will push any remaining smoke back to our north. The southerly flow does mean, however, that hotter temperatures will ensue. D.C. may even hit 90 degrees on Sunday for only the second time this year.