WASHINGTON — A smoky haze has settled in over metro Washington and other parts of the region due to more than 100 wildfires in eastern Canada. An area of low pressure just off the east coast is steering winds in our direction from the wildfire region.

The DMV and much of the Northeast has seen air quality plummet as smoke is blown in from the Canadian province of Quebec.
As of 4 p.m. Thursday, the air quality index in Washington D.C. was right on the border of "unhealthy" to "unhealthy" ranges. Earlier in the day it had escalated to a "hazardous" level.
People with heart and lung diseases should avoid all outdoor activities. Additionally, it's wise for everyone to limit time outdoors, avoid outdoor exercise, and move outdoor activities indoors.
Metropolitan Washington Council of Governments said Wednesday's Code Red Air Quality alert for fine particle pollution in the nation's capital is the first non-July 4 related alert since 2011.
Share with WUSA9: Text your pictures of the smoky skies to 202-895-5599.
Smoky skies in the DC region caused by Canadian wildfires
When the Air Quality Index is above 200 in your area (Code Purple or Maroon), all groups should stay indoors as much as possible. Those who must work outside should reduce work outside if possible, and if not, wear a mask (N95 or KN95 equivalent).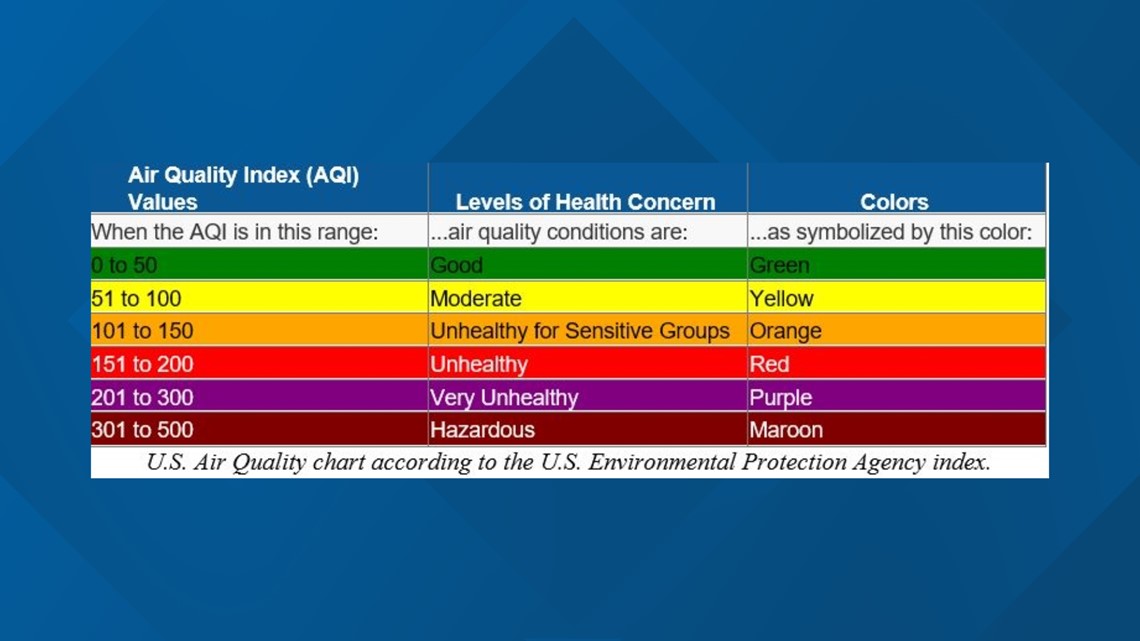 This smoke is impacting air quality across the Northeast United States and Mid-Atlantic. It will remain noticeable and impactful through Thursday here in metro Washington.
Smoke from wildfires can cause poor air quality and create visibility issues and problems in places thousands of miles away. That's because smoke contains "tiny particles called aerosols — some of which can degrade air quality," according to NASA.