WASHINGTON — Many areas of the DMV picked up accumulating snow Tuesday, January 7th, including inside the Beltway. Totals were as high as nearly 6 inches in some areas west of I-81! Parts of western Maryland registered more than 4 inches of snow. There were widespread reports of 3 to 4 inches of snow across parts of northern Virginia and the Shenandoah Valley west of the metro. In the D.C. metro, 1 to 2 inches fell on the northwest side of the beltway, where inside the beltway totals were generally under an inch.

Even though most of the District picked up around a half an inch, Reagan National Airport, in its typical fashion of and just west of metro D.C.
Check School Closures & Delays
WUSA 9 Weather
LINKS: Weather Alerts | Live Radar | School Closings & Delays | Traffic | Download the WUSA9 app
WUSA 9 Weather
First snow of 2020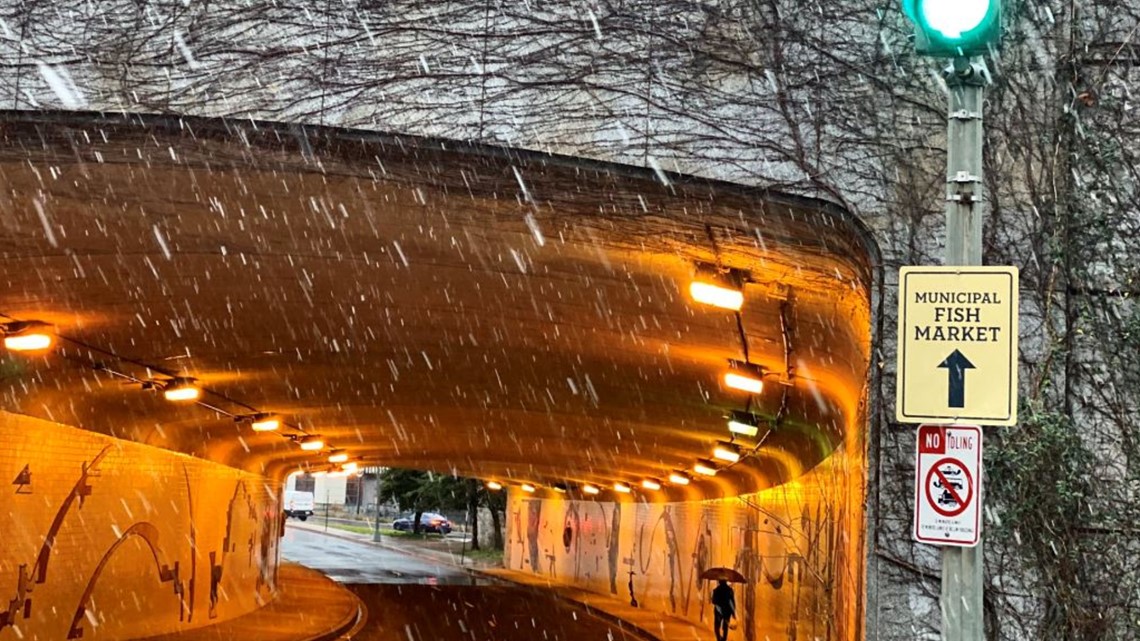 RELATED: Snow and rain move into DC, MD, VA Tuesday
RELATED: DC Winter Weather Forecast: Here's how much snow to expect
RELATED: Here's how DMV school systems decide to cancel or delay class for weather
Download the brand new WUSA9 app here.
Sign up for the Get Up DC newsletter: Your forecast. Your commute. Your news.