WASHINGTON — WMATA announced in a statement that Anacostia Station in D.C. is the first of four Metro Stations with newly installed solar carports.
The solar carports have overhead canopy structures which support solar panels which keep cars shaded while providing solar energy to the environment. The energy is converted to electricity which is sent to a utility company and is delivered to local businesses and homes.
The first of five canopy structures has now been completed at the Anacostia station. The remaining four are slated to be completed in the summer.
The solar canopy atop the Anacostia parking garage consists of 240 solar panels. WMATA says the solar canopy at Anacostia Metro Station alone will generate enough electricity to power 165 homes annually.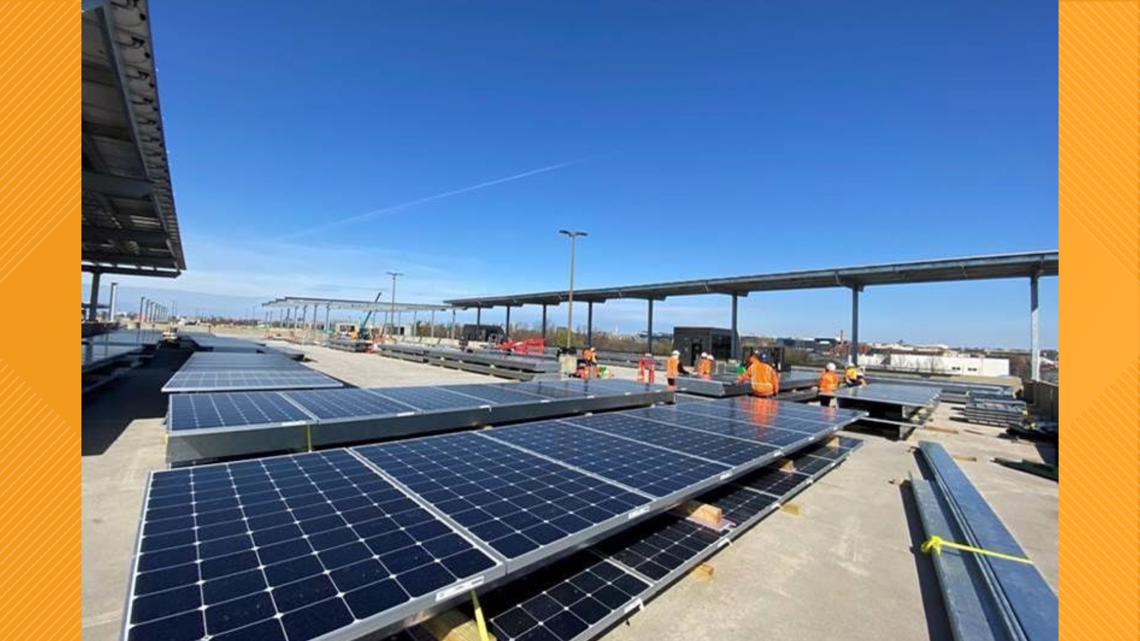 "Metro is committed to being a regional partner in making our communities more sustainable, through transportation, green building and innovation," Metro General Manager and CEO Paul J. Wiedefeld said in a statement. "Through this partnership, Metro is making it possible to provide local businesses and homeowners with clean energy."
Three more metro stations will also get solar carports, including Southern Avenue Station, Naylor Road Station and Cheverly Station. Installation for the projects will be completed by spring 2023.
This project is a collaboration between WMATA, SunPower Corporation and Goldman Sachs Renewable Power LLC.