FREDERICK, Md. (WUSA9) -- YouTube abruptly terminated two monetized channels being operated by parents convicted of child neglect.
The channels were terminated just after 5:30 p.m. Wednesday in the wake of building outrage and reporting by WUSA9.
A spokesman for Google released the following statement: "Content that endangers children is unacceptable to us. We have worked extensively alongside experts in child safety to make sure we have strict policies and are aggressively enforcing them. Given this channel owner's previous strikes for violating our Guidelines prohibiting child endangerment, we're removing all of his channels under our Terms of Service."
The parents, Michael and Heather Martin, are serving probation in Maryland after emotionally and physically abusing children on videos the family claimed were harmless pranks. They were convicted in 2017.
The Martins lost custody of two younger children, but three others continue to live with them.
The remaining five family members have moved to West Virginia and continued to operate YouTube Channels FamilyOFive and FamilyOFive Gaming, which combined had more than 400,000 subscribers.
Outrage is spreading, particularly on online forums such as Reddit.
"How is their YouTube account not banned?", questioned one mystified Reddit user.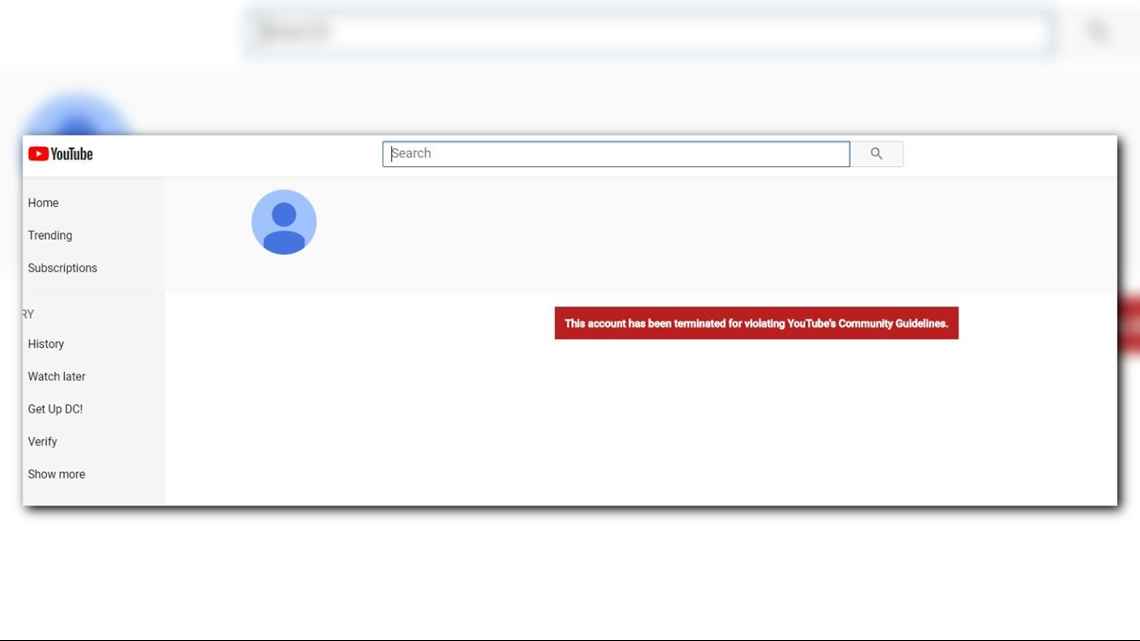 The Martins' channels appeared to be toned down versions of the original DaddyOFive channel where alleged abuse, bullying and harassment of the couples children was occurring.
Even so, some content on the now terminated FamilyOFive channel has raised questions with outraged observers like YouTube video blogger Amanda the Jedi, who sounded the alarm in a recent video post.
In the trailer for the "FamilyOFive" channel, one of the Martin children can be seen taking a shot to the groin with a ball. The footage shows another episode where a child appears to be harassed by family members to the point of emotional meltdown.
"Stop, turn off the camera!" the boy screams.
In a clip from February, another child is forced to explain an eye injury he received while supposedly playing with one of his older brothers. A large, noticeable bruise and swelling can be seen on video.
In a disclaimer, the family says they are "entertainers" and that "some events may be staged/re-enacted/or exaggerated for entertainment purposes."
YouTube's community guidelines clearly state any harassment is grounds for sanctions which could include a channel being banned. The terms also say that any monetized content featuring children must comply with local child labor laws.
The Martins gave WUSA9 a written statement but declined to answer any further questions about the status of their channels:
"Our family has worked very hard to heal and reestablish ourselves over the past 18 months. Through a lot of hard work and introspection, we are all doing well, and are happy. YouTube is something we enjoy as a family, and we will continue to do it, within the strict boundaries we have set for ourselves. For the sake of our privacy and continued healing, I have no further comment or anything past, or present at this time."