ARLINGTON, Va. — The 3100 block of Wilson Boulevard in the Clarendon neighborhood of Arlington County is a hot spot.
There are bars, restaurants, and a metro stop all in a block radius. It's the largest nightlife area in the county according to Arlington County Police Department spokesperson Ashley Savage.
With the surge of people coming to an area, Savage said six-thousand plus people in the summer, there's also a surge of calls to Arlington county police, and problems that lead to those calls in the first place.
"There's feces on the sidewalk. In America. In Arlington, Virginia, there is feces on the sidewalk," Dan Sabouni said of the alley in front of his business Arlington Watch Works.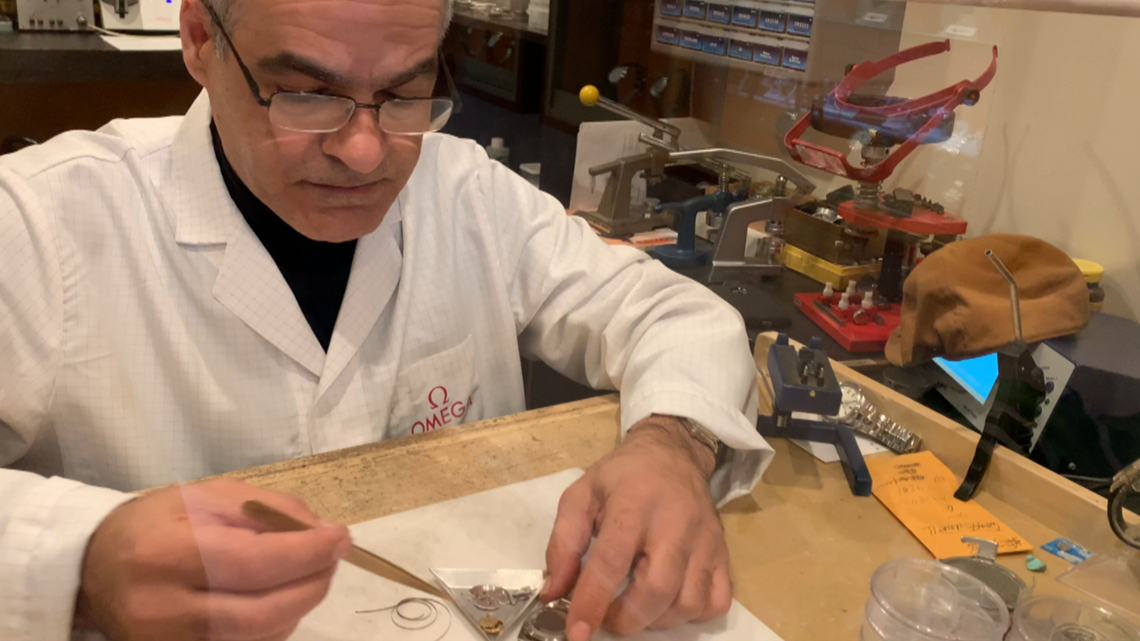 "I've been here four years, the window has been broken three times within the four years, their people sleeping in the alley in front of the door," Sabouni said.
According to the Arlington County Police Department incident log, over the last four years 3100 Wilson Boulevard had the most calls for the following:
Parking violation (145)
Public drunkenness (137)
Drunkenness (67)
Assault and battery (32)
Simple assault nonfamily (18)
Public swearing or intoxication (35)
Sexual battery (5)
Simple assault police officer (4)
Savage said the area sees a population increase on the weekend, and the department adds officers to the area.
"To ensure the safety of an area with a significant population increase, the department has had a nightlife detail with dedicated police staffing in Clarendon on Friday and Saturday evenings since 2014," Savage said. "The Arlington County Police Department is committed to reducing alcohol-related harm and has partnered with County agencies to establish the Arlington Restaurant Initiative (ARI) in an effort to increase safety for citizens and to provide restaurant owners and staff, as well as special event staff, with resources to maximize their security and viability."
Savage said the department also has a designated weekend pick-up and drop-off zone.
Sabouni said he thinks people who party there on the weekend are only part of the problem. He said the people loitering are a major concern for him and his business.
"You pass any time of the day and see loiterers in front of seven-eleven," Sabouni said.