POOLESVILLE, Md. (WUSA9) — POOLESVILLE, Md. (WUSA9) An hour north of D.C., there's a farm that provides a permanent home for animals that have been abused and/or neglected.
RELATED: Man hasn't slept on bed in nearly 10 years; won't until everyone has one
They are a pretty unique cast of characters that rival any good prime-time drama.
Perry the turkey was abandoned in Poplar Spring Animal Sanctuary's driveway on Thanksgiving Day. Malcolm the goat was found on the side of the beltway when he was just a baby. Stevie the chicken and her boyfriend Nicki the Pigeon are a bonded pair. Lily the cow came from an animal hoarder and Axel the pig was rescued from a research lab.
PHOTOS: Poplar Spring Sanctuary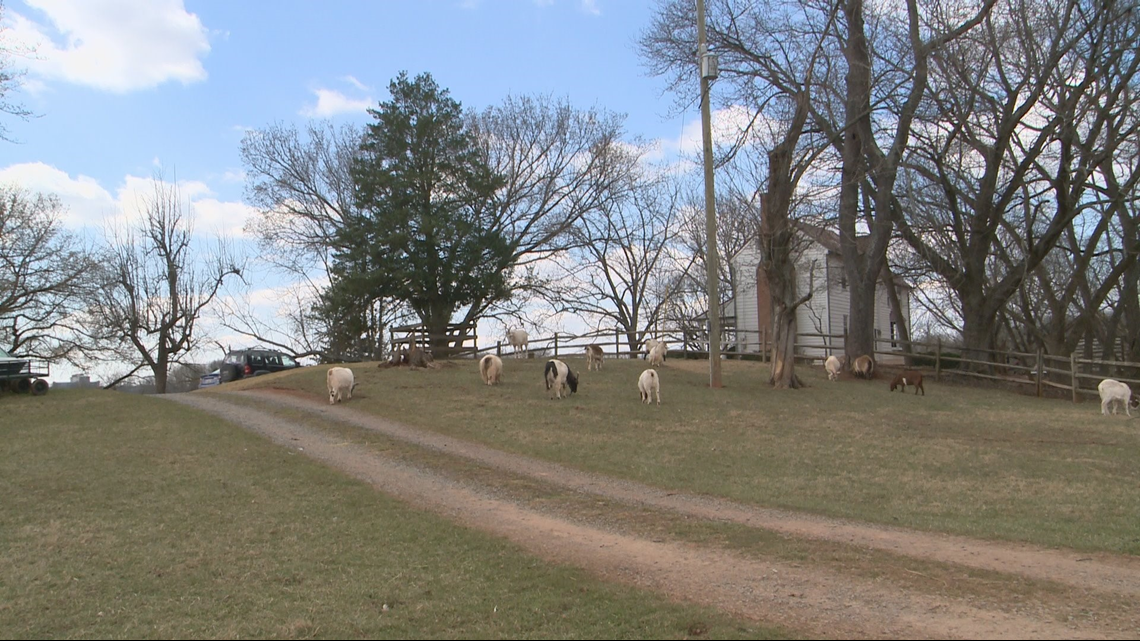 The 400-acre non-profit refuge in Poolesville, Maryland is a sanctuary for those animals and nearly 200 more. Founded in 1996, the sanctuary provides food, medical care and a permanent home for abused, neglected and abandoned farm life.
"We found there was a real need for a sanctuary for farm animals," said founder Terry Cummings.
If you'd like to donate to this organization, click here. If you'd like to donate to other local non-profits, click here.
Over the last 20 years, she and her staff of seven, along with 100 volunteers have grown Poplar Spring Animal Sanctuary into an oasis of compassionate care. Humane Societies with no ability to care for large animals like pigs and cows, work with Poplar Spring Animal Sanctuary to give the animals a home.
The animals don't just get a place to live out their lives, for the team at the farm, they're part of the family.
"We know all their names and all their personalities," said Cummings.
The farm runs entirely on donations. Those donations provide things like feed, hay and veterinary care.
"Your donation means we can continue to rescue more animals, give them a permanent home and give them a wonderful life," said Cummings.
RELATED: DC non-profit 'changed my life' by providing quality healthcare in Ward 8
If you'd like to make a difference for families in our area and contribute to Impact: Give Back, join WUSA9 and the United Way of the National Capital Area's Do More 24 event by donating here. Do More 24 brings the National Capital community together to focus on giving and building the strength of nonprofits.
To give, type the organization's name in the "Find Your Cause" search bar. When your organization appears in the results, click on their profile and donate on their page.
Your donation is scheduled to be processed on May 17, during our 24 hours of giving. You will receive an emailed gift receipt when your credit card is actually charged.
What is Impact?
We report on problems all the time, but we've heard from you, that's not enough.  That's why our WUSA9 Impact team is committed to bringing you solutions.  
From May 1 until May 18, we'll be bringing you the stories of the local non-profits in the District, Maryland and Virginia who work nonstop to make our community a better place to live.
"Impact: Give Back" is a partnership with the United Way of the National Capital Area to help raise money, so these groups can keep doing their good work.