WASHINGTON (WUSA9) — A president of a D.C. non-profit hasn't slept in a bed in 10 years after making a commitment to sleep on a couch until every family has a fully furnished home.
RELATED: Deployed father: Va. non-profit helps sons cope with dad being away
Founder Mark Bergel started A Wider Circle in 2001 after volunteering to deliver food to residents in Washington, D.C.
He met families without enough to eat, without beds to rest at night and without access to basic healthcare.
Using donated furniture and volunteers, the organization has now given more than seven million pounds of furniture.
If you'd like to donate to this organization, click here. If you'd like to donate to other local non-profits, click here.
Bergel hasn't slept in a bed since 2008. He said he will sleep on a couch until every child and adult in this country has a bed to sleep in. He donated that bed to A Wider Circle.
Since A Wider Circle moved to its current location in 2008, Bergel has worked seven days a week, every week of the year. He ends his 15-hour workdays by collapsing onto his couch or floor.
"Imagine what it would be like to live in an apartment where you have no beds, no table or chairs to eat a meal, no couch in which to sit at the end of the day put your feet up on a coffee table and relax," said Bergel. "If you have none of those things, then it's hard to make any other changes."
The non-profit provides 20 families a day with whatever they need to furnish a home.
PHOTOS: A Wider Cirlce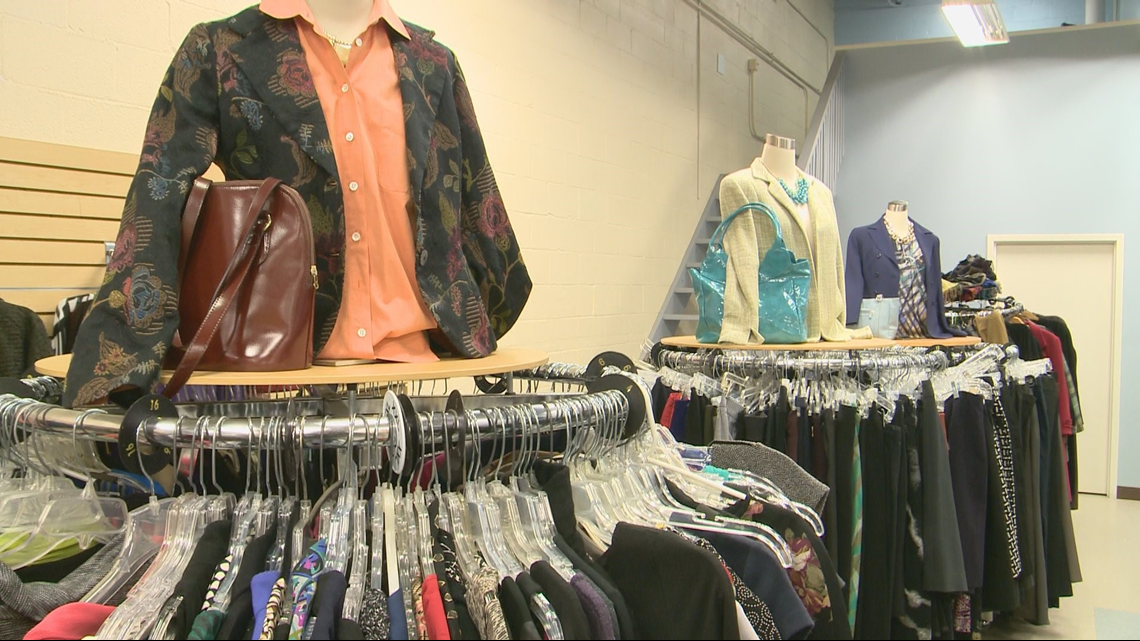 Chanel Giles came to A Wider Circle after she and her two boys lost their home in a fire. Two days after Thanksgiving, the organization gave them a meal.
Giles then started to volunteer. Shortly after, she signed on as a full-time employee. When her family got a new home, A Wider Circle helped make sure it was furnished from top to bottom.
"When you don't have to worry about basic need things, that is very comforting. It restores a sense of dignity and pride in people," said Giles.
A Wider Circle doesn't just provide basic need items, it also provides job training and support.
RELATED: DC non-profit 'changed my life' by providing quality healthcare in Ward 8
In the professional development center, there's no "maximum" for the amount of outfits and accessories you can take, but there is a minimum. Bergel said he requires people to take at least five outfits so they have something fresh to wear every day of the work week.
"This is your opportunity to start fresh so when you go to that interview start with confidence," Bergel said. "When you get that job, start with confidence."
When asked what a donation to A Wider Circle means, Bergel said, "A donation provides hope and a glimpse into a future that's different from the present."
RELATED: IMPACT: Feeding our Children
If you'd like to make a difference for families in our area and contribute to Impact: Give Back, join WUSA9 and the United Way of the National Capital Area's Do More 24 event by donating here. Do More 24 brings the National Capital community together to focus on giving and building the strength of nonprofits.
To give, type the organization's name in the "Find Your Cause" search bar. When your organization appears in the results, click on their profile and donate on their page.
Your donation is scheduled to be processed on May 17, during our 24 hours of giving. You will receive an emailed gift receipt when your credit card is actually charged.
What is Impact?
We report on problems all the time, but we've heard from you, that's not enough.  That's why our WUSA9 Impact team is committed to bringing you solutions.  
From May 1 until May 18, we'll be bringing you the stories of the local non-profits in the District, Maryland and Virginia who work nonstop to make our community a better place to live.
"Impact: Give Back" is a partnership with the United Way of the National Capital Area to help raise money, so these groups can keep doing their good work.