WASHINGTON — Students at Howard University are staging a sit-in at the Blackburn University Center, while university officials say some of the participants could face expulsion if they continue.
Student demonstrators are demanding representation on the university's board of trustees, and want something to be done to address housing conditions in student dorms.
University students began staging the sit-in protest late on Tuesday. The founder of The Live Movement, one of the organizing groups, said the Howard University Student Association held a forum Tuesday hoping to connect the administration with students so that they could address concerns, but she said none of those leaders showed up, frustrating students.
Photos from inside the building show students sleeping on couches, on the floors and in sleeping bags.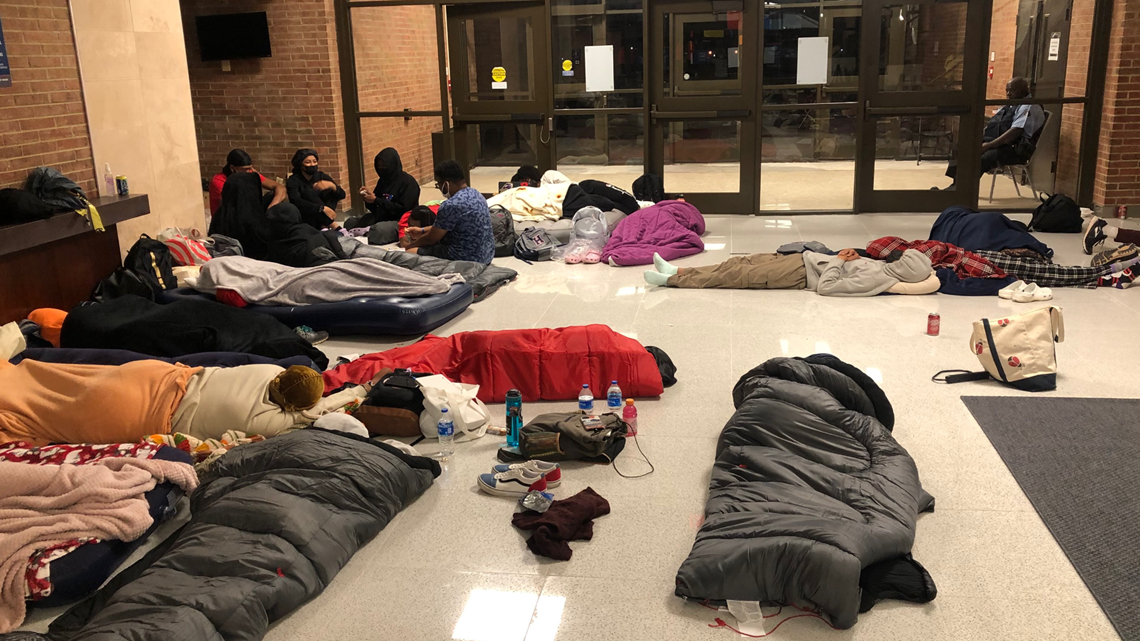 In one video shared with WUSA9, the founder of The Live Movement and senior at Howard, Aniyah Vines, can be seen standing on a roof, addressing other people below.
"We are not here just to go to class," Vines said. "We are here to be leaders. We are here to be advocates. We are here to be change makers."
Students released three demands:
In-person town hall with President Frederick and the administration scheduled before the end of October
Reinstate all affiliate trustee positions (students, faculty, and alumni) on the board of trustees with voting power
The president and chairman of the board propose a meeting with student leadership outlining their "housing plan" to protect the incoming classes of Howard's immediate future
"This is really just making sure that we're united, we're united as Bison, but also as HBCU students," the organizer told WUSA9 over a Zoom video call. "We are in buildings that were taken up by great people. Our alumni... we have a long list of people, so we would be doing them a disservice if we did not take a stand."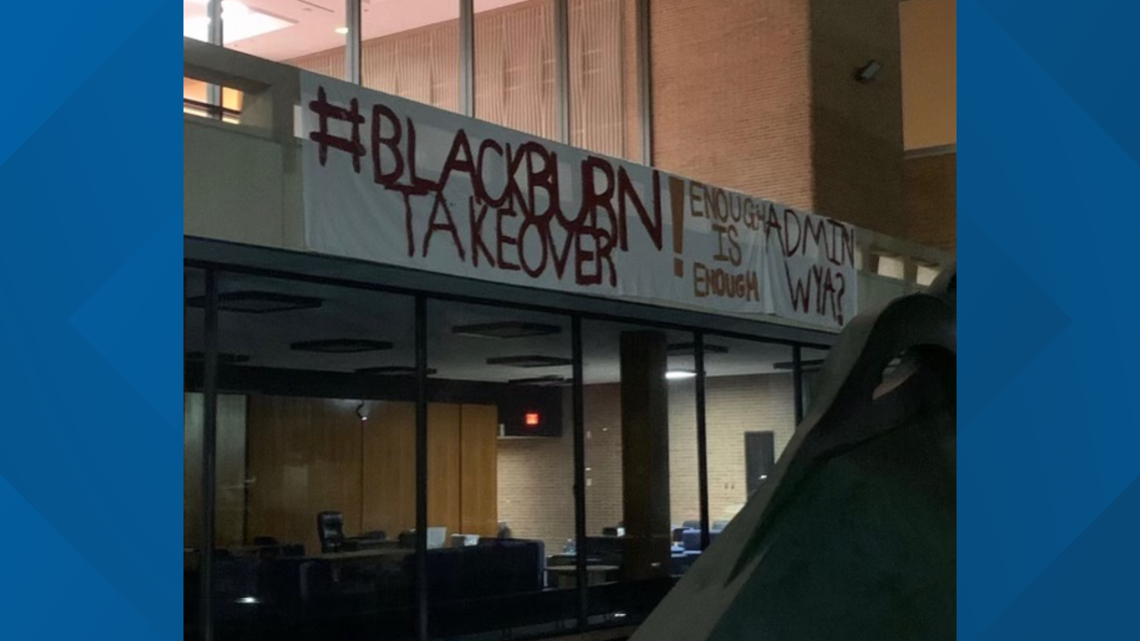 One of the reasons students are reportedly staging the sit-in is because of living conditions in student housing.
"Students have been facing a lot of issues on campus, everything from housing to tuition increases to safety issues on campus, and we feel as though the administration is not listening to us," senior Erica England, with the HU Young Democratic Socialists of America, said.
Last month, a video showing conditions inside one Howard University dorm room went viral on Twitter.
In the video, you can see what looks like a puddle of water in what they say is in the kitchen of the dorm room. Howard University sophomore Thandiwe Abdullah posted the video.
"We first started noticing water on the floor, I think, two weeks ago. We didn't understand where it was coming from because there was no visible damage to the wall. So, that happened in our closet and in our room area," Abdullah said when they spoke to WUSA9 in September.
Eventually, Abdullah said a residential assistant moved them into another room, but Abdullah said the arrangement is temporary.
"I would just like assurance that I'll have somewhere to live without having to pay, an extra $1,000, that my roommates will have somewhere to live, and that I won't have to go home, or drop out," Abdullah said.
In a letter sent to Howard students Wednesday by Cynthia Evers, vice president of student affairs, responded to student claims of a housing shortage.
"Our current occupancy rate in student housing is 94%. There is no housing shortage," Evers said. "There have been rooms in select residence halls that were affected by mold growth. The University's response held the third-party vendor fully accountable, and they are conducting mold remediation and HVAC duct cleaning in the impacted rooms, and throughout the building as part of third quarter preventive maintenance. This mold issue is not widespread."
Howard University followed up to WUSA9 requests with an additional statement, noting they had met with student leaders to address concerns several times in the previous months, and said the school had increased the number of beds available for students by 15% compared to the previous year.
This sit-in follows a history-making 9-day sit-in protest in 2018. During that sit-in, student group HU Resist asked the university for representation on the student board of trustees. That demand was eventually met by the Howard administrators as part of negotiations to bring the sit-in to an end.
Now, students said that representation has been removed. A few months ago, Board Chair Dr. Laurence Morse, said they would be phasing out the affiliate trustee position in a video announcement.
In her statement, Evers said the actions of some of the students involved violate the "student code of conduct."
"These students are interrupting the necessary conduct of COVID-19 testing implemented to assure the health of the University community," Evers said in the letter. "This letter serves as a warning to all students who are in the Blackburn Multipurpose Center and have occupied University-owned and -operated space, after hours, without authorization and with disruption to the University process. Those who remain in the center and who vandalize Howard University property are in violation of the University's policies on student conduct and public health guidance."
The letter went on to say that students would receive a notice to meet with the Student Conduct and Community Standards board, and those who do not attend the meeting could "face consequences up to and including expulsion from the University."
"This is the final request to all students currently in the Blackburn Multipurpose Center," Evers wrote. "Please peacefully vacate the Blackburn Multipurpose Center by noon today."
As of 5 p.m. Wednesday, about a dozen students remained in Blackburn.