WASHINGTON — As Juneteenth 2021 approaches, DMV organizations and businesses are preparing to host several events across the city to commemorate the day.
From academic conversations to community dinners, Juneteenth -- also known as Emancipation Day -- is a holiday that both celebrates and critically reflects the final emancipation of enslaved Americans in Texas on June 19, 1865 -- more than two years after the country officially banned slavery through the ratification of the 13th amendment.
This year's celebrations also marks the second Juneteenth celebrated following the country's cultural awakening invigorated by the murder of George Floyd. Although Juneteenth community celebrations have become a common occurrence in D.C., last year's commemoration was particularly eventful with several Black Lives Matter demonstrations taking place across the city.
Here's a snapshot of the different events planned for this Saturday:
Re-opening of Black Workers and Wellness Center
After nearly seven years of fundraising and renovations, the Black Workers and Wellness Center is scheduled to re-open on this year's Juneteenth.
Organized by ONE D.C. -- a Shaw-based group that says it highlights the structural causes of poverty and injustice -- attendees can join guided tours of the new community center, enjoy live music by the Black Workers Chorus and network with social justice groups at the designated community outreach booths at the festival, as stated on the event's website.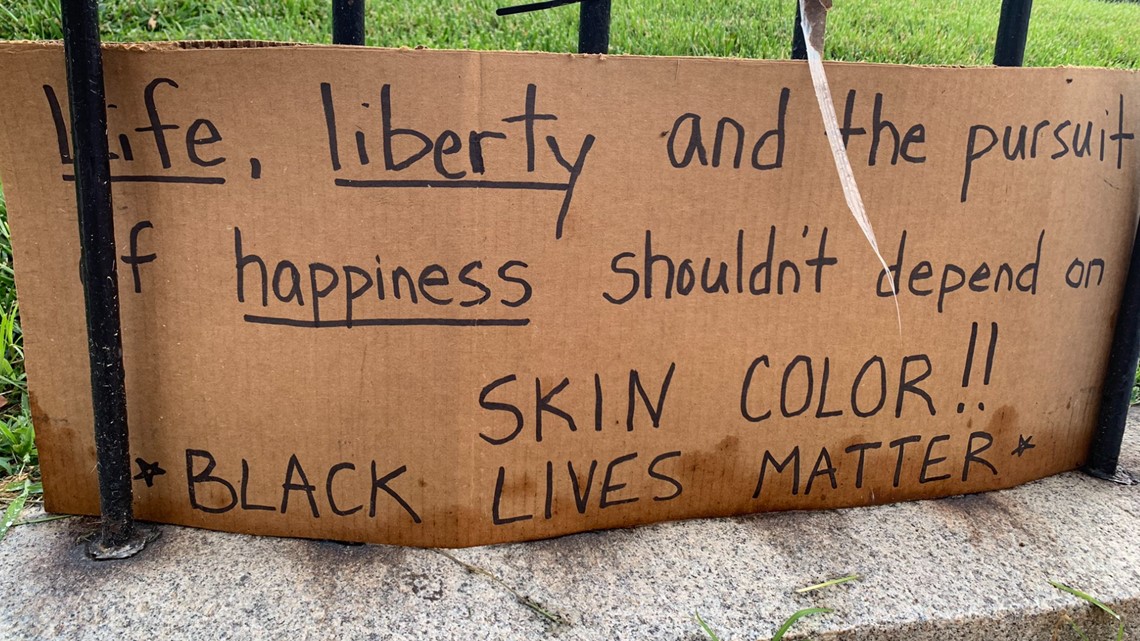 The new center will build "racial & economic justice through popular education, promotion of sustainable employment and the incubation of economic alternatives," according to the center's portal.
You can RSVP for the opening here.
Celebrate with the Smithsonian
The National Museum of African American History and Culture will host several virtual events throughout the day, ranging from more in-depth historical conversations to family-friendly, interactive programs.
The day will kick off at 10 a.m. with a talk by food writer Adrian Miller on his new book "Black Smoke," an analysis that looks into the history and perseverance of Black cuisine in the United States. Participants can then join the museum's 12 p.m. "Genealogy & Records Of Intrigue" lecture that dissects the family history of one enslaved woman who lost her children during the Civil War.
Renowned storyteller and orator Jan Blake will then recount two stories of Black communities post-emancipation starting at 3 p.m. The museum will host a 5 p.m. scholar panel on the cultural significance of Juneteenth, and the night will end with a 7 p.m. live performance by musician Amythyst Kia.
Details and registration information for each event can be found on the museum's calendar page.
Those interested in savoring African Cuisine can join various organizations and businesses from Ward 7 and 8 who are hosting a free social justice dinner in Oxon Run Park starting at 4 p.m.
The event is primarily organized by WANDA -- a D.C.-based nonprofit group that aims to tackle various health problems in African diaspora like diabetes and heart disease by educating Black women and families on how to transform community food systems to ones rooted in traditional and sustainable African diets.
"One of the most important parts of our community's liberation is achieving health equity, particularly in communities that lack the social determinants of health that enable a community to heal itself," said Mary Blackford, an organizer of the event and owner of the upcoming Market 7 food court in Ward 7.
The event will also feature live music including a performance by Nigerian singer Tolu Mide.
Organized by Long Live GoGo -- a social and racial advocacy group that works to preserve D.C.'s historical Black culture -- this year's Million MoeMarch for Equity and Justice is one of the signature events of the larger Moechella celebration, a week-long independent music and arts festival.
Participants should gather at Black Lives Matter Plaza starting at 2 p.m., where organizers will then lead attendees on march across the city to the intersection of 14th and U Street NW.
Other Moechella events this weekend include a Friday block party at Audi Field featuring GoGo music workouts starting at 6 p.m. and a Sunday "Unity Fest" at Southeast D.C.'s Gateway Pavilion that will feature live music performances, local artist vendors and several food trucks for dining options.
Second Annual Juneteenth Ride and Run
Consider changing up your morning workout routine by joining the second annual Juneteenth Ride and Run, where participants can choose between a half marathon or 10-kilometer run on Saturday.
Starting at precisely 6:19 a.m., the race guides attendees through the entirety of D.C.'s Civil War Defenses trail in Anacostia. Runners can join the organizers for a post-workout cookout starting at 9 a.m.
For those who prefer biking, the organizers are also holding a Sunday ride where participants can choose between a 6.19, 18 or 65-mile ride that all begin at 804 N Street NW at 6:30 a.m.
The Juneteenth Foundation, a D.C.-based non profit that has worked to recognize Juneteenth as a national holiday, is organizing several virtual and in-person events on both Friday and Saturday.
June 19 will start of with a Virtual Career Panel and Fair where representatives from some of the U.S.' largest brands will share industry insights and resources tailored to diverse candidates. An afternoon panel will discuss the cultural challenges in the corporate workspace and issues for diverse applicants.
The day will end with a virtual Juneteenth Freedom Concert with several live performances.
Those who have other plans on June 19 can attend the two scheduled programs for Friday: a Reflection Panel that invites some of the nation's largest brands to discuss their outreach initiatives to the Black community, and an in-person Freedom Reception that will include a lineup of politician, celebrity and activist speakers who will reflect on the significance of Juneteenth.
The Bethesda African Cemetery Coalition (BACC) will hold its first annual Juneteenth march and rally with a live hip-hop performance and nearly 30 speakers.
The coalition is a group of activists who are working to preserve the burial grounds of the first generation of free Black Americans with the ultimate goal of "sanctifying" and preventing further desecration of the historical Macedonia Baptist Church's Moses African Cemetery, as stated on the coalition's website.
Attendees should meet at noon at Macedonia Church, located at 5199 River Road, Bethesda. The group will then march over the Moses Cemetery where BACC leaders, historians, Christian preachers, hip-hop artists and local politicians will deliver speeches about the significance of Juneteenth.
Carlyle House Celebration
For an immersive historical experience about liberated Black slaves in northern Virginia, consider visiting Alexandria's Carlyle House this Saturday for their Juneteenth Celebration.
In addition to live music performances and poetry readings by local Black artists, visitors can also participate in a scavenger hunt that will provide participants with up-to-date research on the history of the enslaved people owned by John Carlyle and his descendants.
The event is free and runs from noon to 5 p.m. on Saturday, as cited on the event's webpage.