WASHINGTON — The Metropolitan Police Department (MPD) released body camera footage of an officer fatally shooting a Southeast D.C. man while serving a temporary protection order on Monday.
Police identified the victim as 30-year-old DeAndre Johnson.
Body camera footage released by MPD showed officers enter the apartment to service the order and then move to arrest Johnson. Body camera footage shows a struggle ensued between Johnson and officers. Police said the body camera was deactivated during the struggle. According to the time stamp, the body camera was off for 15 seconds.
MPD Chief Robert Contee said based upon initial interviews, Johnson attempted to grab one officer's gun from their holster during the struggle. In the video, Contee said you can allegedly hear the officer say "he's got my," while almost simultaneously another officer shoots Johnson twice in the back.
At a vigil for Johnson Sunday evening, Johnson's family, friends and members of Black Lives Matter D.C. called for justice in his death.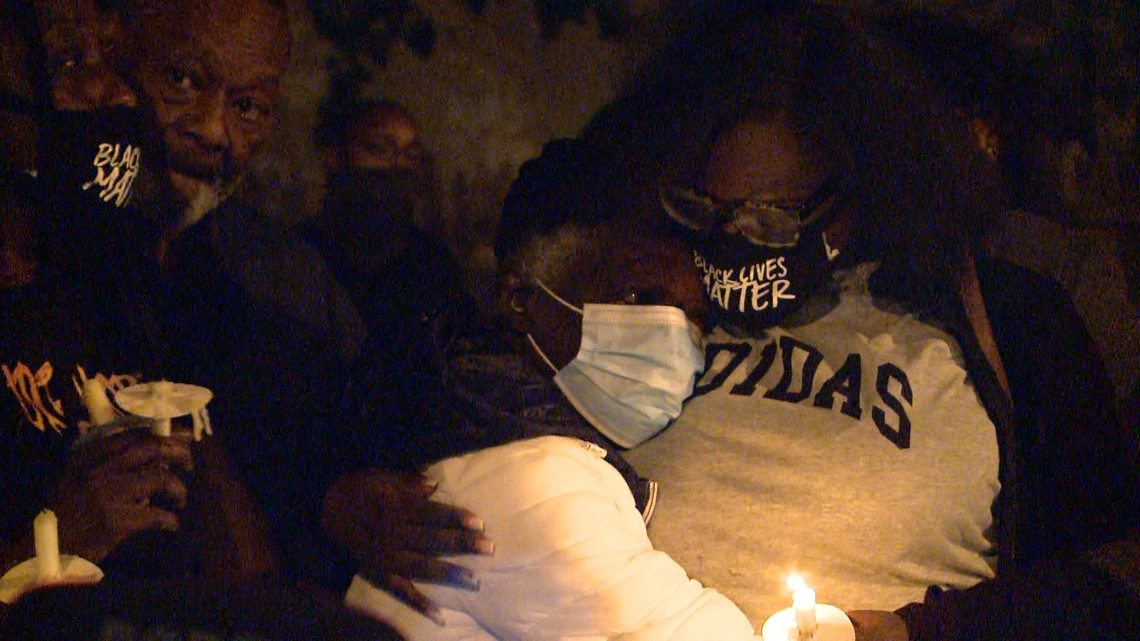 "We want answers," April Goggans said. "Not the answers you gave everybody else, we want the answers. We want proof of the answers."
Police released the body camera footage but did not release the officer's name who pulled the trigger, which the law said should be publicly released within five days.
Contee said the officers were at the apartment to serve Johnson with a temporary protection order that had been filed by the victim from the Oct.16 incident. That woman was also at the apartment when officers arrived, as well as an unknown number of children. Investigators have not said what the relationship between Johnson, the woman, and the children was.
When officers arrived, they decided to arrest Johnson due to the Oct. 16 incident on charges of Assault with a Dangerous Weapon (Gun).
According to Contee, a struggle broke out when one officer tried to put handcuffs on Johnson and he resisted. Contee claims the struggle caused one of the officers' bodyworn cameras to turn off and back on again. He did not say how long the camera was off.
Johnson died at the apartment. The encounter lasted less than a minute, according to Contee.
"The loss of any life in the District of Columbia is tragic for family and community," Contee said.
The United States Attorney's Office will be in charge of conducting an independent criminal investigation into the events surrounding the shooting. D.C. Police will then conduct an internal administrative investigation.
The officers involved in the shooting have been placed on administrative leave.
The Department of Behavioral Health is in communication with Johnson's family, including showing the family the video of the shooting.
Contee said while a magazine was found, no guns were recovered from the apartment.