COLUMBIA, Md. — There is something fishy going on in Columbia, Maryland.
Police in Howard County confirm they have taken at least three reports from residents who believe their prized Japanese Koi fish have been stolen from backyard ponds.
The victims include Steven Steurer of the Hobbit's Glen section of Columbia, who called police when when at least 20 fish disappeared this spring.
Some were 2- or 3-feet-long and had been growing in the pond for more than 15 years, Steurer told WUSA9.
Mature Koi can sell for hundreds or thousands of dollars, according to FishLab.com.
They are even more valuable in Japan, where Koi are a national symbol and bids for unique specimens have gone into the hundreds of thousands of dollars.
"All of a sudden I'm asleep one night and someone's out here stealing all my fish? You feel so secure, and all of a sudden you're vulnerable," the shaken pond owner said.
Howard County Police received three reports of stolen Koi fish since the beginning of the year:
Report on 4/7/23 from a residence in Hobbits Glen, believed to have occurred from early February to early April (approximately 20 stolen).
Report on 3/30/23 from a residence in Hobbits Glen, believed to have occurred on that date (50 stolen).
Report from 2/15/23 from a residence in Glenwood, believed to have occurred in early February (approximately 18 stolen).
Victim Mary Helen Sprecher said she doubts wildlife such as racoons, foxes, or great blue herons could have taken so many large fish in a single night.
Sprecher noted the ponds are protected by sturdy security netting that showed no evidence that it had been chewed or torn through.
"They would totally leave evidence and they would not nicely peel back the net, take the fish and then replace the net," Sprecher said as she discussed the possibility wildlife could be to blame.
"This leaves us with two-legged predators."
"This is not your normal burglary where someone steals a mountain bike or grill off the deck," Sprecher added.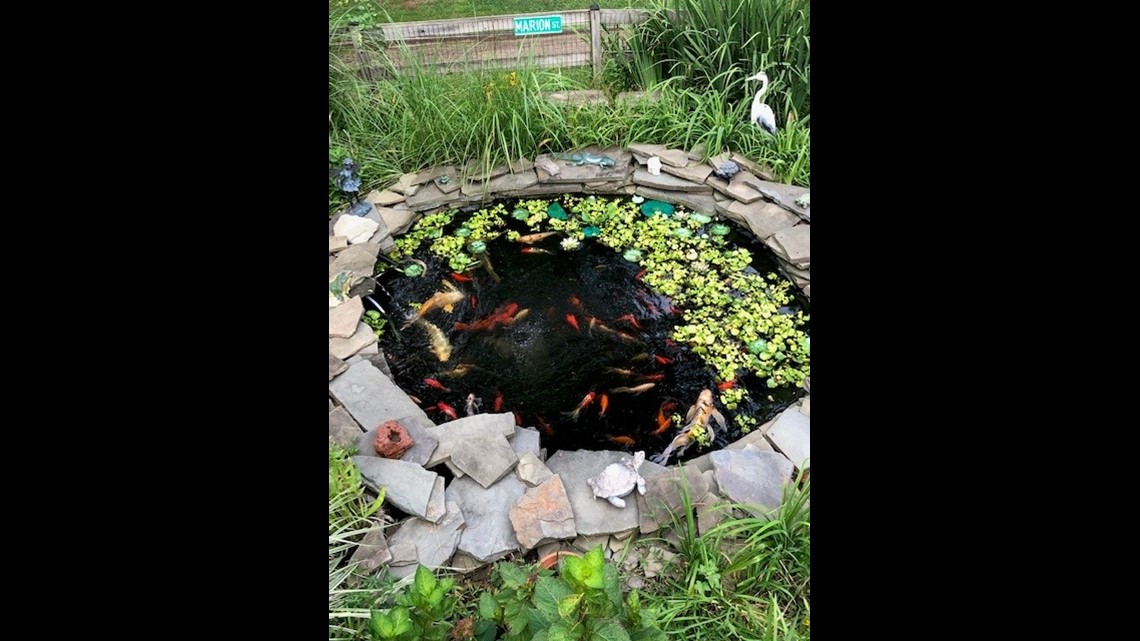 Steurer noted a thief would have to have sophisticated knowledge to snatch the fish live and make off with them in containers of oxygenated water.
It's among the reasons he is both mystified and uneasy that his home, with two decorative ponds, was targeted.
Steurer has restocked his ponds with young fish that will take 10 or 15 years to mature.
He and other victims have installed video security.
Howard County police say they will be holding a crime prevention meeting in the neighborhood Thursday.