CABIN JOHN, Md. — A suspect tied to a recent string of assaults and indecent exposure at the Chesapeake and Ohio Canal Park has been arrested, according to the U.S. Park Police Major Crimes Unit.
The reported assaults took place at canal locks 8, 9 and 10 where the suspect reportedly exposed his genitalia to others, according to a police statement. Park police say the suspect also threatened a female victim with a knife on and attempted to force her into the nearby wood line on June 14.
Law enforcement has not released the identity of the suspect. He is described as a white male, 5 foot 5 inches tall with shoulder tattoos and wearing a black tank top.
On Friday, people out on the trail told WUSA 9 that they often felt safe when being in the area.
"I've lived around here for 30 years. I come out probably once or twice a month," said Karen McJunkin, who was out biking. "I feel perfectly safe out here. It's a great place to come. Lots of people have used the trail in the last year."
However, after hearing details of the crimes, McJunkin said she would take a bit more caution when out.
"It's like any trail in this area. There are places to hide so you always have to be on alert but it's not going to stop me from coming," she said. "As a woman, if you do any outdoor sport in this area it's always in the back of your mind. Whether you're running or biking, it's part of what we have to take into consideration."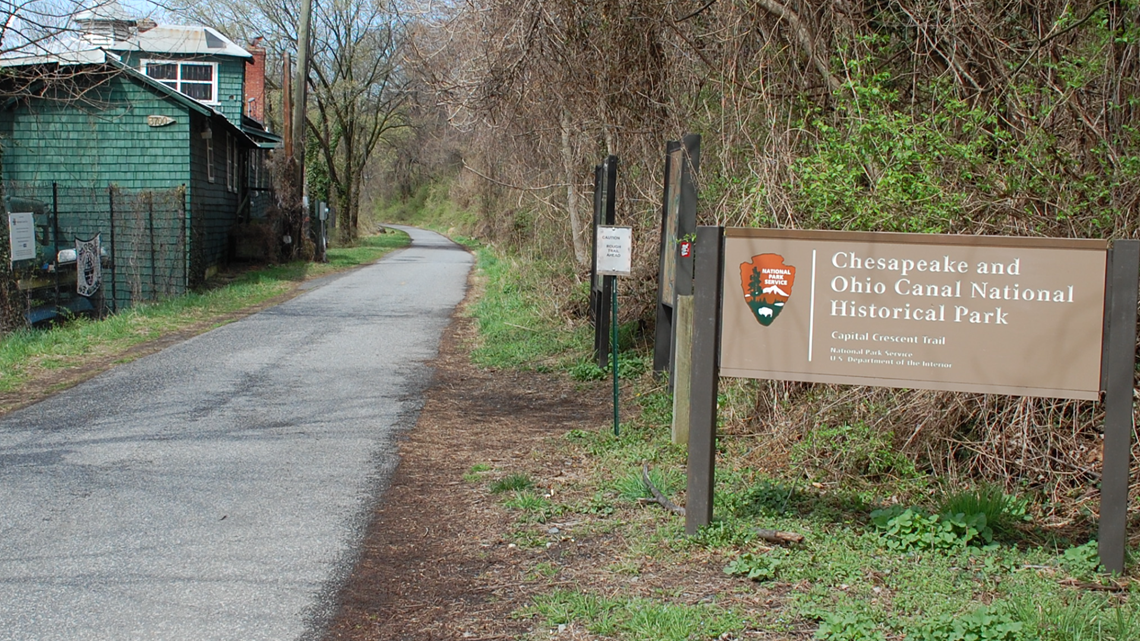 Moving forward, C&O Canal visitors said they were glad a suspect was arrested and hoped the crimes would stop.
"Hopefully it's one-off and it's done with," said runner Mustafa Haque. "We'll be a little more aware now."
"It's certainly concerning," added McJunkin. "I try and be out here when other folks are out here. The good news is they did catch him."
In an effort to gain information about any similar unreported cases, U.S. Park Police Criminal Investigations is asking any victims or witnesses of crimes fitting this pattern at the C&O Canal to contact investigators at 202-610-8730.
Potential witnesses and informants can also submit a tip by calling or texting 202-379-4877 or emailing uspp_tipline@nps.gov.