WASHINGTON — A Metro employee was killed and two other people were injured in a shooting at the Potomac Avenue Metro station in D.C. Wednesday morning. Witnesses said the man killed was trying to de-escalate tensions between the gunman and other passengers.
DC Police and Metro Transit Police responded to the reported shooting around 9:45 a.m.
Metropolitan Police Department Executive Assistant Chief Ashan Benedict said the Metro worker, identified later as 64-year-old Robert Cunningham, of Silver Spring, Maryland, was pronounced dead at the hospital. Two other victims were shot in the leg and hospitalized. Another person suffered a broken finger, according to Benedict.
The incident is believed to have started on a Metro bus, when a passenger, described as someone experiencing a mental crisis, allegedly began brandishing a gun at other passengers, following one off the bus and shooting him in the legs, before heading down into the Metro station.
Down in the station, the gunman began assaulting people he encountered, including dragging a man at a ticket machine toward the turnstile and shooting him in the legs. Then he pointed a gun at a woman on the platform, attempting to rob her. That's when Cunningham, a mechanic in Metro's power department, stepped in to help, but the gunman shot him in the back of the head.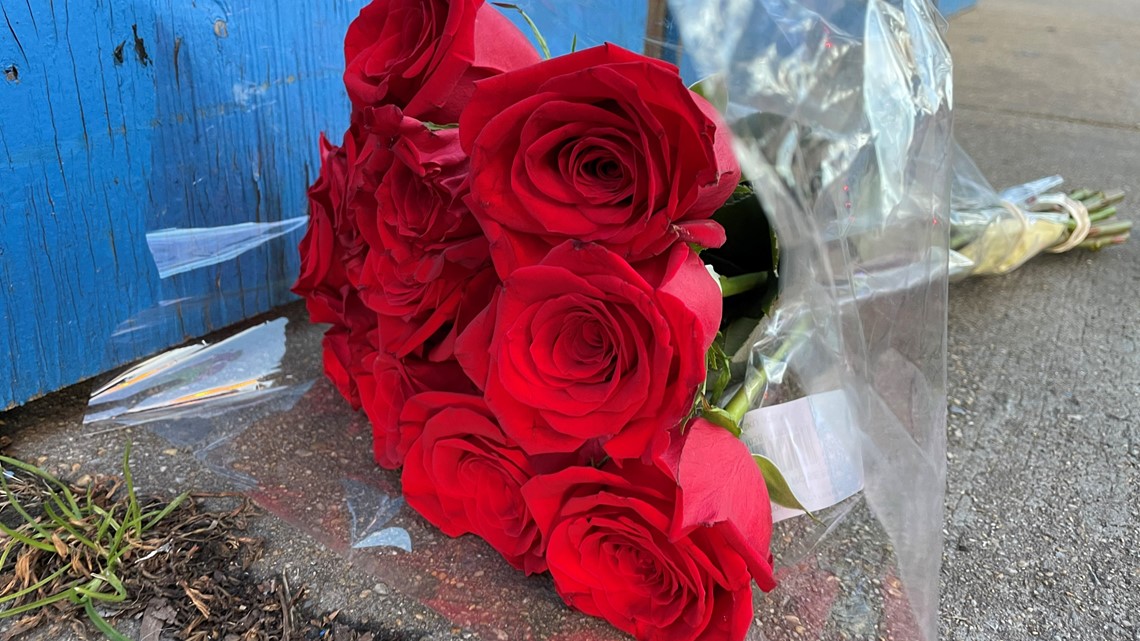 "Thoughts and prayers go out to him and his family for the heroic actions that took place here," Benedict said. "I wish we could have been here sooner."
Another Metro worker tried to de-escalate as well, as the gunman climbed on and off a stopped train. Eventually, the shooter was tackled by other passengers.
Police are still working to figure out the motive behind the shooting.
"Due to the heroic actions of our citizens of our community, to disarm this shooter, I can't put a price on that," Benedict said. "I think they saved lives, and that's to be commended. But the fact that our citizens had to intervene with an armed gunman, that's disturbing to me."
One passenger described the scene as "hysterical" and "crazy."
"People were screaming; people were running," said Michael Campbell, who was trying to catch a train minutes after the shooting. "Somebody run down on the platform and shoot three people; it's unheard of – it's crazy. There's no regard for life."
In honor of Cunningham, Metro is lowering its flags to half-staff.
"On behalf of the Metro Board, words cannot express how saddened we are to learn about the death of Mr. Cunningham," said Paul C. Smedberg, chairman of WMATA's board of directors. "We understand that the employee acted with extreme bravery to help a customer who was being threatened by the shooter.  To the family of the Metro employee, please accept our sincerest condolences. The Board is working with management to support the Metro family."
WMATA General Manager and CEO, Randy Clarke, called it an "incredibly sad day."
"Today, I feel profound sadness about the loss of our Metro family member, Robert Cunningham. We grieve for our employee, his family, and all who have been affected by this senseless tragedy," said Randy Clarke, WMATA's General Manager and CEO. "I appreciate the outpouring of support Metro has received today. Gun violence must stop. Unfortunately, Metro is not immune to the violence that our country is experiencing right now. These senseless acts must be addressed together by our leaders and community. We will take time to process this loss and take care of our employees. We are all hurting and will continue to lean on each other for support."
But Clarke said the problem was not a Metro problem, but an overall gun violence problem. He added that Metro is doing everything it can to improve safety on Metro, including increasing police patrols by 30%.
"This is not a Metro safety issue, this is a gun violence issue," Clarke said. "The system I believe is a safe system."
In a Twitter post posted after midnight on Tuesday morning, Clarke shared more.
Kathy McAuliffe said she lives next to Potomac Avenue Metro station and doesn't want to let this change her.
"I'm not going to let that make me afraid to live in the city," she said. "I love the city, I'm staying here ... This is my city."
The alleged gunman was identified Wednesday night as 31-year-old Isaiah Trotman, of Southeast, D.C.
Trotman is being charged with First Degree Murder while Armed, Kidnapping while Armed and Assault with a Dangerous Weapon (Gun).
Police are asking anyone who may have information to contact them at 202-727-9099 or text the department's tip line at 50411.
This is the latest incident of gun violence at a Metro station. Last month, a 17-year-old high school student was charged with murder after a shooting at the Southern Avenue Metro station.
Back in December, police investigated two shootings only hours apart at the Benning Road and Metro Center stations.
Shooting At Potomac Avenue Metro Station in Southeast DC