WASHINGTON — Thousands of people from across the country marched through D.C. streets Saturday all in the name of women.
"This means that we finally have a voice to say that is enough is enough," one marcher from Florida said.
She is one of many people who traveled near and far to attend the D.C. Women's March that made its way around the White House.
"It's really nice to be around all people who feel the same and have the same views," another woman from Florida said.
The main Women's March is based here in D.C., but there are 'sister marches' all across the globe.
The first Women's March was in 2017, only one day after President Donald Trump's inauguration. That march drew hundreds of thousands of people, with crowds wrapping up the entirety of the National Mall.
This year's march was expected to have 10,000, a sharp decline since that 2017 rally. Rita Brock from Arlington, Virginia said she suspects the smaller crowd size could be a result of multiple movements.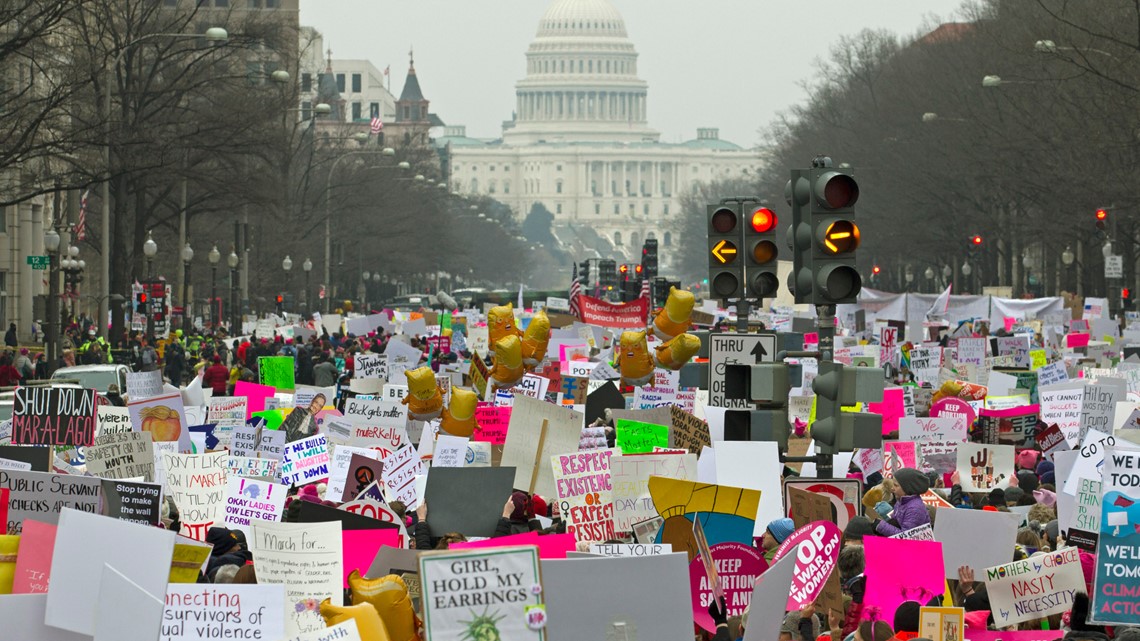 "Well, it's been shrinking ad you know, that just tends to happen," Brock said. "You get one huge thing and then people splinter off and go into other movements."
She said despite fewer people coming, she said the marches are one of the reasons behind so many more women getting into politics.
"The march was a sign of what was happening to women politically, that we could see our rights were being threatened and so more and more women ran for office," Brock said.
Despite so many people coming to have their voices heard, there were some prominent voices not in attendance.
Black Lives Matter D.C. wasn't there. Members sent a letter to organizers that said black people who live here were overlooked in years past, among other things.
However, this year still brought crowds.
Thousands of women sending a message that women's rights are a priority.
There's no word yet on the total number of people that attended.