WASHINGTON — WASHINGTON – Members of the transgender, gender non-conforming and non-binary communities are set to rally in the nation's capital for the first National Trans Visibility March on Saturday, calling for federal recognition of transgender rights and greater protections for a community under assault.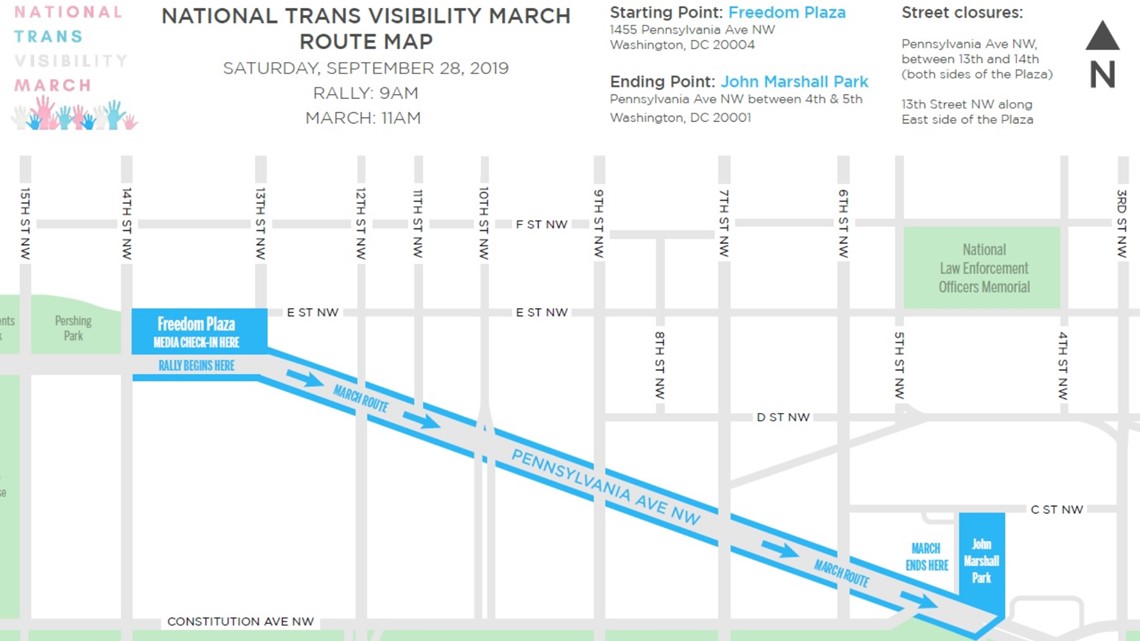 Demonstrators will highlight the increasing number of targeted murders of transgender people, with at least 20 victims recorded this year. The majority of the victims are women of color.
"Life is at stake right now," transgender activist Shawn Demmons said in an interview Friday. "We can't keep count, that's how fast my sisters are being killed. Just because they're transgender."
The event is expected to draw at least 4,000 people to Pennsylvania Avenu with protesters rallying at Freedom Plaza at 9:00 a.m. The march will begin two hours later, as demonstrators walk towards the Capitol.