WASHINGTON — She was at work, and didn't know the indictments were coming. Negeen Ghaisar said her family did not expect to hear Fairfax County prosecutors indicted the U.S. Park Police officers who fatally shot her brother, Bijan, 1,063 days into their fight for justice.
"I think my whole family would agree with this, that we feel some semblance of hope, that there are people in the system who are fighting for what's right," Negeen said. "But we've been so tired for so long, and this is a huge step in a system that's not really built for justice in these types of cases."
U.S. Park Police officers Lucas Vinyard and Alejandro Amaya fired 10 shots at the unarmed motorist on Nov. 17, 2017, after Ghaisar was involved in a minor traffic accident on the George Washington Parkway. The officers are now charged with manslaughter and reckless discharge of a firearm.

U.S. Reps. Don Beyer (D-Va.), Jennifer Wexton (D-Va.) and Del. Eleanor Holmes Norton (D-D.C.) all called the case a "cover-up" Thursday night, decrying what they described as "nearly three years of stonewalling" and "lies" from the Justice Department.
Federal authorities have refused to release the 911 tape from the night of the shooting, or provide witnesses for Fairfax County's grand jury investigations. The Civil Rights Division of the Justice Department and the U.S. attorney in Washington declined to prosecute the Park Police officers in November 2019.
In an extensive interview with Yahoo News in 2018, Negeen said she was constantly angry, unsure of her ability to grieve, and unsure of what exactly to mourn. Nearly two years later, she said her feelings have changed little.
"Unfortunately, we're part of a pretty large family of people who've been affected by this in America," Negeen began. "But I still wake up every morning, I call his cell phone just to hear his voicemail, just for a second. Because, it's just a crazy thing to think about, that you can never hear that voice again."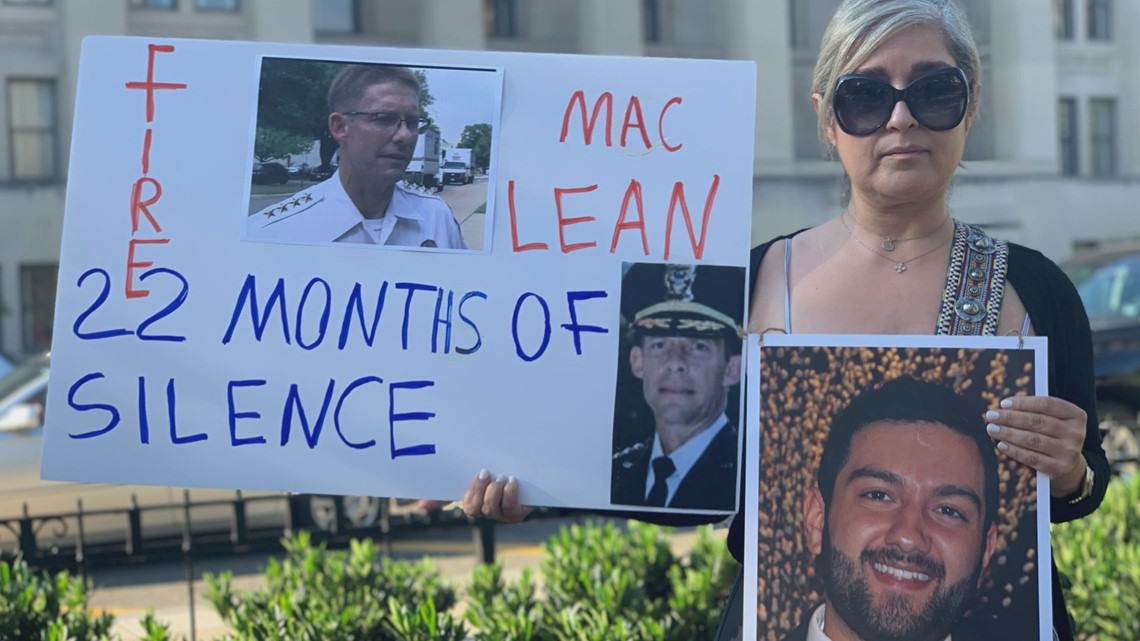 She expressed enduring gratitude for the efforts of Fairfax County Commonwealth's Attorney Steve Descano, who notified the Ghaisar family hours before the indictments, and investigated after the federal declination of charges.
Descano described preparations to challenge the officers' lawyers if they seek to move proceedings to federal court. The newly-elected Fairfax prosecutor said he anticipates defense lawyers to assert the constitutional premise of federal officers largely holding immunity from prosecution under state law.
"If they go down that path, I would say that they are on the wrong side of history," Negeen said. "Plain and simple."
Negeen described an enduring and melancholy feeling, a festering wound inflicting pain every birthday, every holiday, and every second of her life.
"What I miss most about my brother is his laugh," Negeen said. 'The fact that he brought lightness into every room, and the fact that he always knew the right thing to say, at the right time."
As for how she continues, Negeen said Friday marks the final night of her training to become a certified volunteer poll worker.
"Vote, even in local elections," she said. "The actions that Steve Descano and his team around him took to get to this point speak for themselves, in terms of the importance of voting, in every election."