WASHINGTON -- You can leave your mark on the Mars! NASA is taking names that will be launched in July 2020 and arrive to the red planet in February 2021.

Your name can be etched on a microchip, written so small it's the width of one one-thousandth of a human hair!

Want to sign up? It takes less than 1 minute to do so.
Just go to this NASA website below and fill out the form with your name, zip code, and email.

You'll receive a 'boarding pass' that looks like this: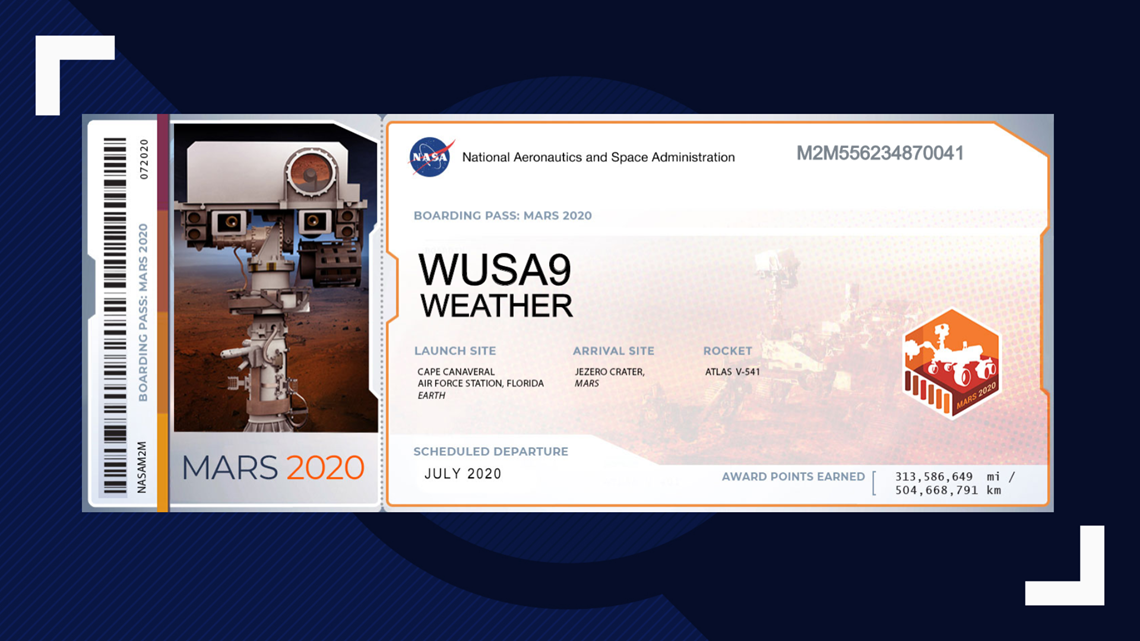 The deadline for submitting your name is September 30, 2019. The Mars 2020 Rover launches from Cape Canaveral summer 2020, and will land on the moon at the Jerezo Crater in February 2021.
This NASA mission is very important! It has 4 main scientific objectives:
1) Looking For Habitability - looking at the environment to see if it's capable of sustaining or supporting life
2) Seeking Biosignatures - looking for past microbial life
3) Collecting Samples - collecting and retrieving rock & soil samples to determine more of Mars' environment
4) Preparing for Humans - for humans to travel to Mars, they need to figure out if the atmosphere has any oxygen
The rover will study Mars' environment, weather patterns, and potential for sustainability of life.

Your name will forever be a part of history, traveling to the red planet on the Mars 2020 Rover!