WASHINGTON, D.C., USA — We will be drying out for the Washington Nationals' home opener tonight as we host the Mets.
Game time temperatures will be in the 50s.
The good news: the rain ends early. The bad news: it will be almost chilly with temps in the 50s. You will need an umbrella early and a jacket or sweatshirt the entire night.

As you head to the Park prepare for temps in the 50s and a leftover shower or some drizzle.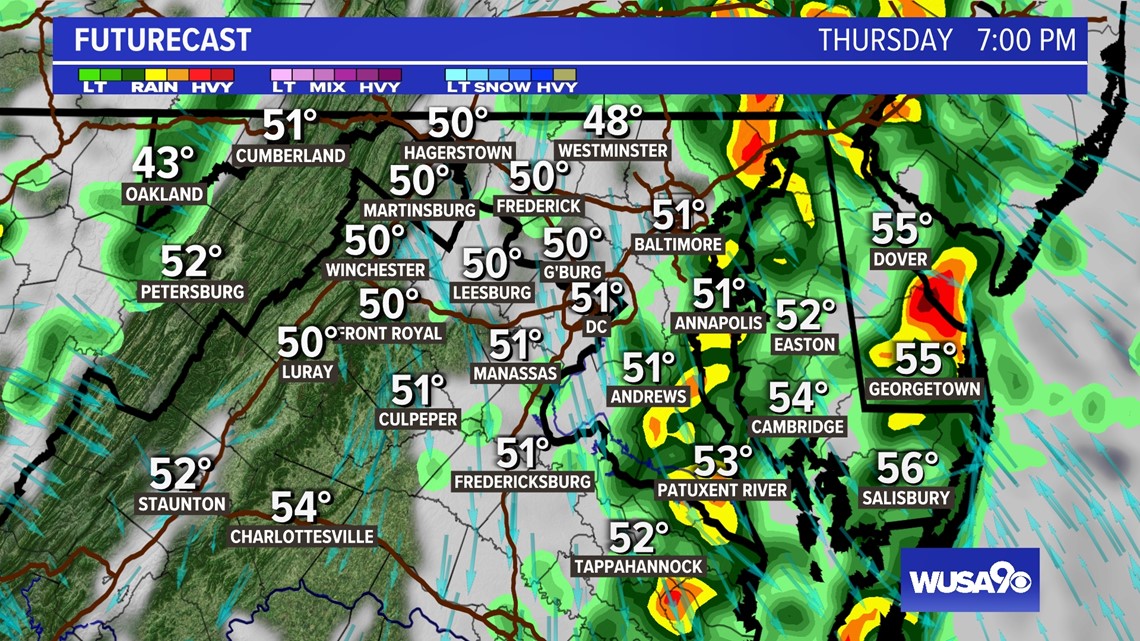 It will not be breezy during the game but still cool.
The schedule does not have much flexibility in it this season. The Nats play 18 consecutive games beginning Thursday.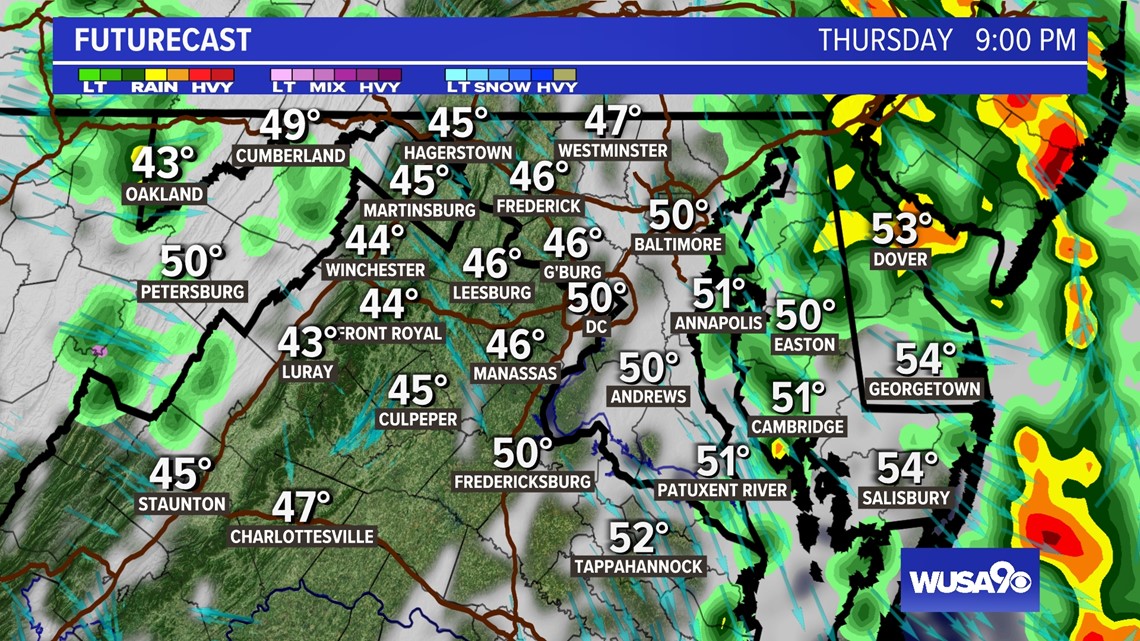 Almost chilly when you leave the park.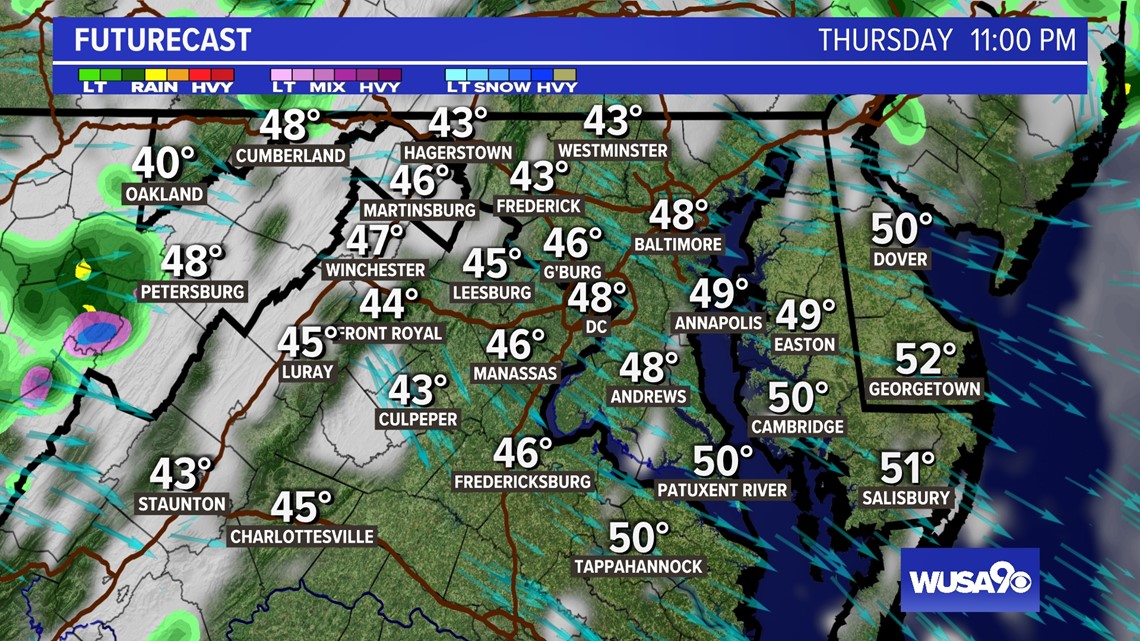 Washington's baseball and basketball teams launched Nike's first multi-team city uniform campaign.