WASHINGTON — A mudslide caused the wall of a house on the 9800 block of Clydesdale St., near Hall Road, in Potomac, Md., to collapse.
All occupants are outside of the house, according to Montgomery County fire and rescue Service. No one was injured in the event.
Rain left the back of the yellow house in a jumble of stone and wood.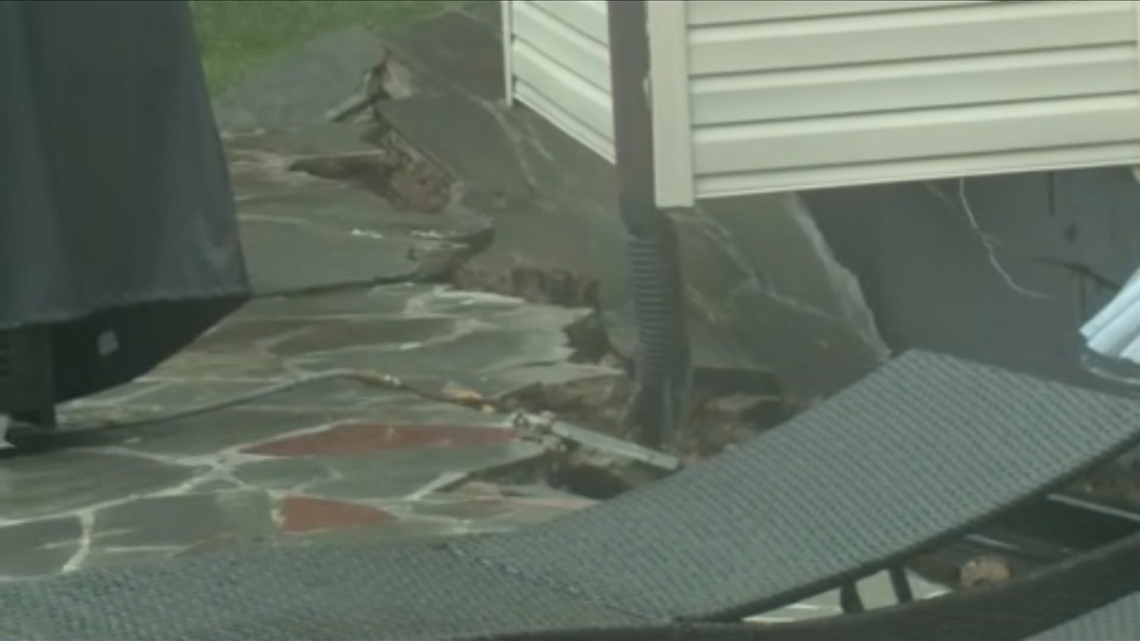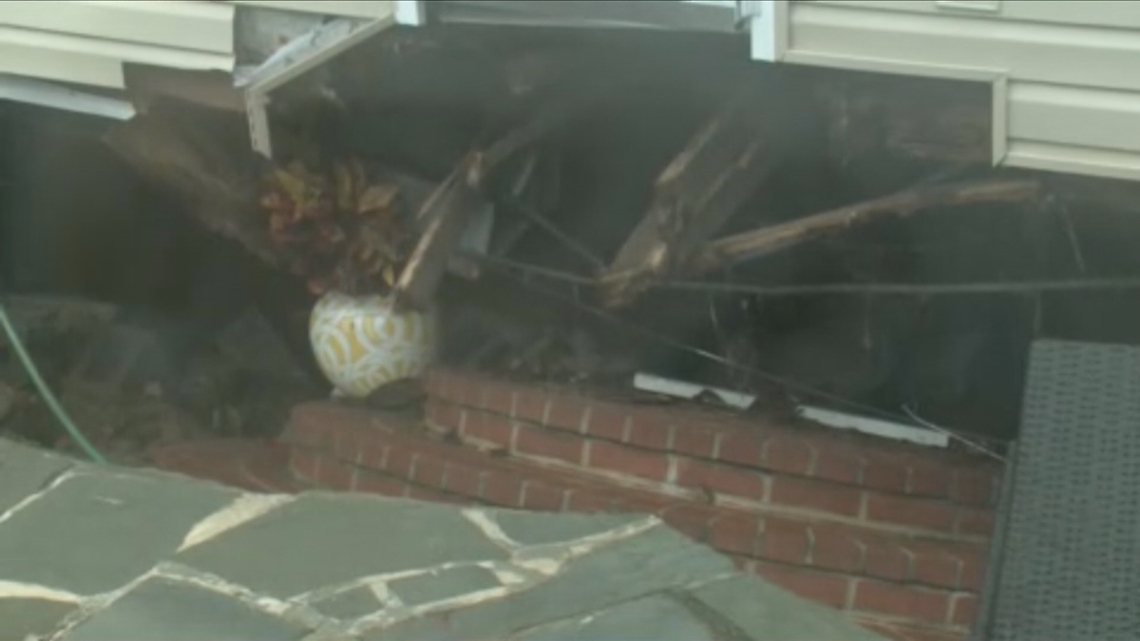 Heavy rain caused major flooding and chaos on Monday throughout the D.C. area.
Several roads were not passable due to high waters and flooding. Rescue crews were immersed with calls about people being stuck in high water and stranded in cars due to the heavy downpour.
In Virginia, rainfall was so heavy that it created a waterfall flowing from the roof of the Virginia Square Metro Station.
A flash flood warning is effect for the D.C. until 1:45 p.m.
PHOTOS: High flood waters in the DMV