WASHINGTON — When severe weather strikes it's important to be prepared. Here are four ways you can be ready for significant weather.
1. Have a way to get weather information
Having a reliable way to get weather information is crucial to staying safe. We recommend downloading our WUSA9 app where you can track the radar and get a localized forecast. No matter what weather app you chose, be sure you allow location and notification services so if there is a severe storm in your area you will get an alert. Be sure the sound is loud enough to wake you up since sometimes storms come through overnight.
2. Have a plan
Know where you will go in case of severe weather. If you are at home the safest place to be is in the most interior room, on the lowest level as far away from windows as possible. The same goes for an office building; stay away from windows and get to the lowest level possible.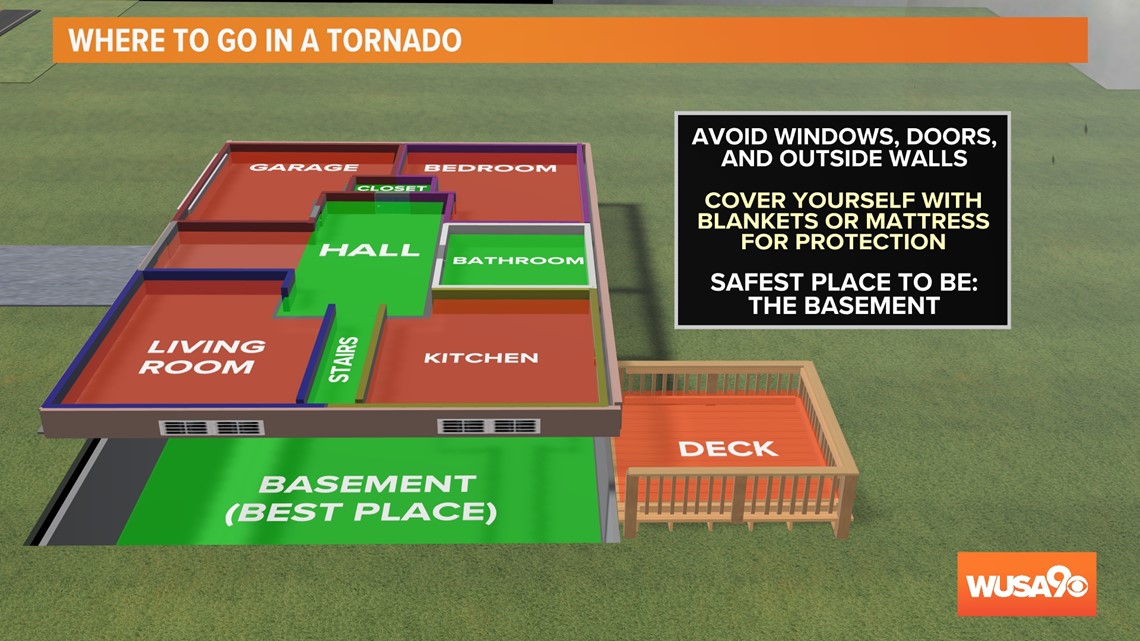 3. Take care of your home
When damaging winds are expected you can minimize damage to your home by trimming your trees. If you have tree limbs that hang over your roof or driveway, cut them down before storms have a chance to snap them. Tie down any patio furniture or decorations you have and if you have a trampoline, secure it to the ground.
4. Prepare for power outages
Often times severe storms will cause power outages. Keep a charging block powered up and have the right cords on hand to charge your devices. If you have a backup generator be sure you run it in a well-ventilated outdoor area. You want to keep the generator away from your home's windows and vents to avoid carbon monoxide poisoning.