The heat wave peaks at the start to the week. Record highs are likely Monday and possibly Tuesday, especially at Dulles, with heat indices between 100° and 105°. Limit time outdoors and stay hydrated during this heat! Allow pets a cool space to stay and check on elderly neighbors. Anyone without air conditioning in their house should find a cooler place to stay during the high heat. Thunderstorm chances will be low on Monday but will increase Tuesday as a cold front approaches. That front will produce even more showers and storms on Wednesday.

Below are the records for Monday and Tuesday:

Record Highs For June 18th
Washington: 97° (1944)
Dulles: 94° (2007)
Baltimore: 97° (1957)

Record Highs For June 19th
Washington: 99° (1994)
Dulles: 98° (1994)
Baltimore: 99° (1994)

There is also a Code Orange Air Quality Alert for Monday. With the heat dome building in, air quality will be poor with higher pollution and irritants in the atmosphere. Those with sensitive lungs/respiratory systems, the elderly and younger kids should avoid spending too much time outdoors.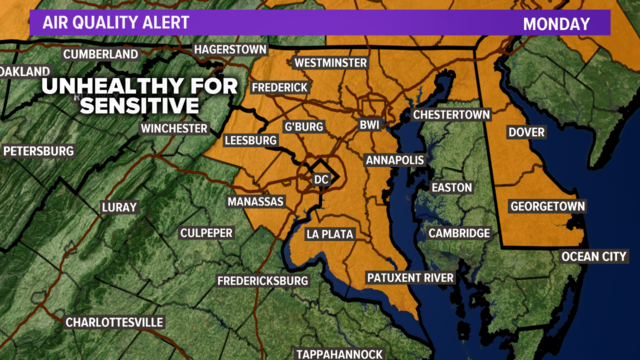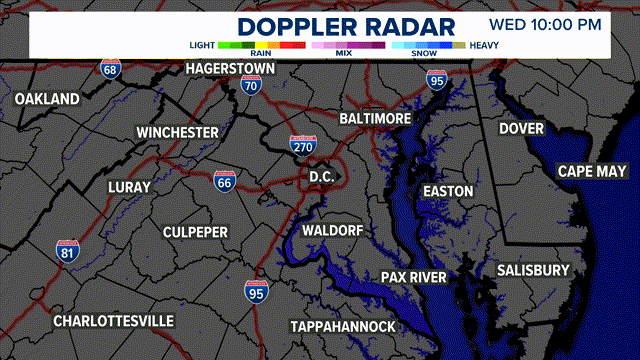 MONDAY:

YELLOW WEATHER ALERT


Partly Cloudy, Very Hot & Humid
Stray PM T-Storm
Heat Index: 100 - 105

HIGHS: 92 - 97
WINDS: SSW 5 - 10
OVERNIGHT:
Partly Cloudy
Warm & Muggy

LOWS: 66 - 76
WINDS: S - 5

TUESDAY:

YELLOW WEATHER ALERT


Partly Cloudy, Hot & Humid
Scattered PM Showers/Storms
Heat Index: 95 - 100

HIGHS: 88 - 94
WINDS: SW to NNW - 10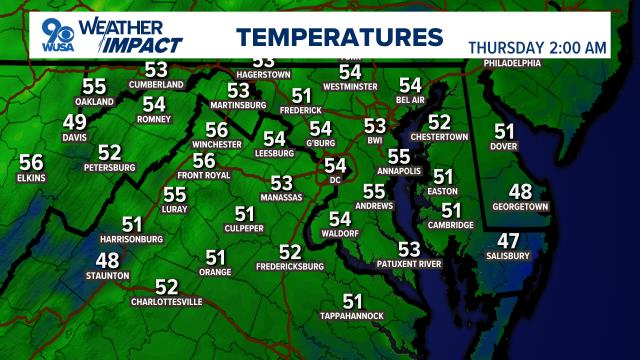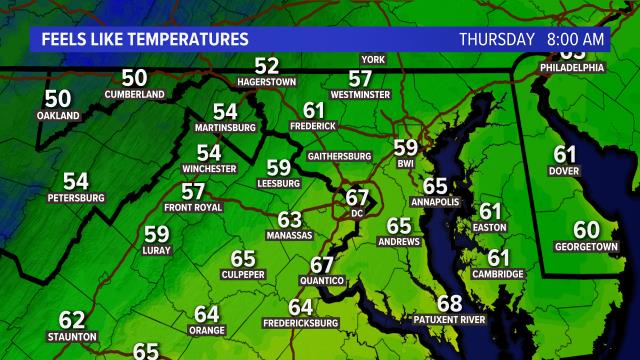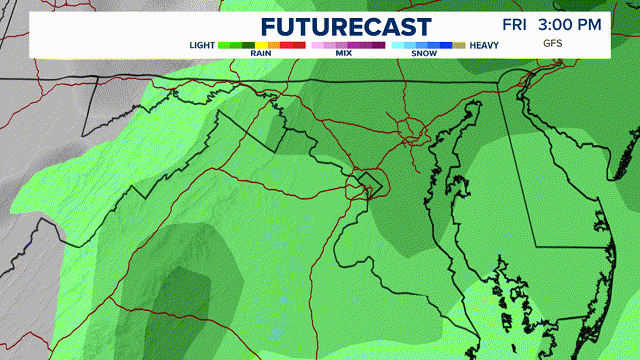 A Twitter List by wusa9