WASHINGTON — A car slammed into a childcare building in Northeast D.C. Friday morning. DC Police said the crash resulted from a vehicle pursuit that started in Prince George's County. It is not clear yet why police were pursuing the driver.
Additional details about the crash are sparse right now. Emergency crews were called to the 300 block of Eastern Avenue, Northeast, right on the boarder between D.C. and Prince George's County, for a report of a car into a building right around 5 a.m.
When Prince George's County fire crews arrived, they found a blue sedan had crashed through the brick wall of a daycare center. No injuries were reported. DC Police took the driver into custody, who was in possession of a BB gun
According to the building's signage, the daycare center is meant for children as young as six months old. A photo shared by DC Fire and EMS shows that the car appears to have crashed into a room meant for infants.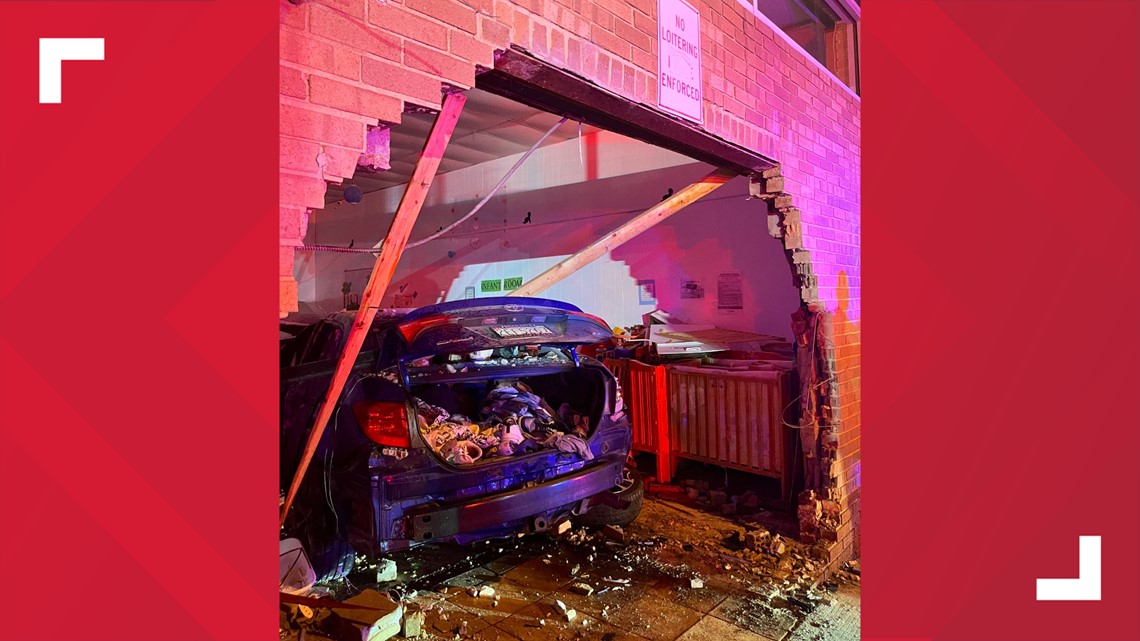 The daycare center was not open at the time of the crash and no children were inside, according to the owner of the daycare. The center's website says the business does not open until 7 a.m.
One witness who arrived on the scene after the crash told WUSA9 it's lucky the situation wasn't worse.
"It could have been a traumatic situation," the witness said. "If it was business hours then there would been kids in the daycare."
Witnesses who heard the crash said it sounded like a train wreck.
"When I came down the road I saw a vehicle going at a high rate of speed...took the wrong turn. It went a little airborne off the median, over the curb and through the daycare," the witness said.
A building inspector has been called to the scene of the crash to check on the structural integrity of the daycare center as well as surrounding buildings. Emergency crews on scene could not provide an estimate for the cost of the damage to the building.
There are no reported road closures as a result of this crash. Drivers in the area should use caution and follow police direction.
This is a developing story. We are working to gather additional details. Stay with WUSA9 for the latest updates as they come in to our newsroom.