KUTZTOWN, Pa. — Barber Jon Escueta is getting international recognition for a literacy program he started in his barbershop in Kutztown, Pa.
Escueta started the program, "Books by Kids," a few years ago. His shop, City Cuts, is one of the few places in the area that caters to "urban" hairstyles, according to its website.
He and the three other barbers employed at City Cuts give young clients $3 if they read a book aloud during their haircut. It's a way to encourage literacy and public speaking while also boosting kids' confidence.
Escueta first had the idea for "Books by Kids" while he was a youth basketball coach for elementary students. He noticed many of the players were nervous to speak to each other on the court.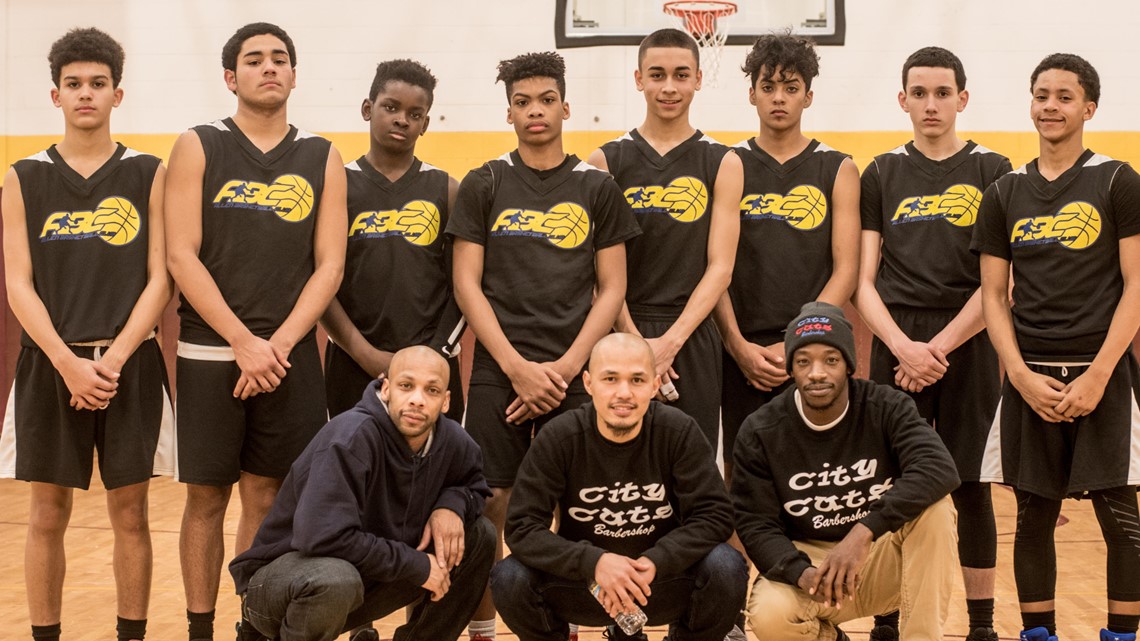 He made it a priority to boost the kids' confidence. As they became more comfortable communicating clearly, the team started to win more games.
After witnessing the players' improvement during basketball games, the father of four decided to similarly encourage some of his young City Cuts clients to speak up more. He started giving them a small incentive to read out loud during their haircut instead of playing on their phones, paying them $3 for each visit.
Growing up a shy kid himself, Escueta hoped the initiative would teach kids the importance of self-confidence and public speaking. He also hopes to spark a love of reading.
Escueta and the other barbers at City Cuts also serve as mentors for some of the older kids and teens. He knows from personal experience that it's important to find work you're passionate about.
Escueta said he knew college was never the right fit for him, but developed an interest in cutting hair as a senior in high school. Today, as a successful business owner of 12 years, he wants to encourage the young men at his shop to find a productive outlet that fits their interests and learning style, even if it's not higher education.
Isahia Ventura, a seventh-grader at nearby Fleetwood Middle School, is one of his regular clients. He's been coming to City Cuts for five years. During a haircut in March, Isahia brought in one of his favorite books, an installment in the "Diary of a Wimpy Kid" series.
Ventura read aloud as Escueta shaped his overgrown fuzz into a sharp fade. As Ventura read, Escueta would stop him from time to time to help him with hard-to-read words or to offer life advice.
"All I thought about was friends and grades didn't matter," Ventura told Escueta.
"But now I just want to learn and get good grades," he said.
"You gotta invest in your future," Escueta advised.
Ventura's father, Eric Colon, said the mentorship from Escueta and the other barbers has helped his son improve academically. He went from getting Cs and Ds to As and Bs.
"Here it's more than a barbershop for him. He looks at these guys like big brothers," Colon said.
"Every time I would go here I would learn more about how to do better in school," Ventura said.
"Books by Kids" got international attention recently when a tweet of a kid reading to barber Jerry Jones got millions of views online.
Authors and fans started sending books from as far away as Puerto Rico and New Zealand, filling up City Cuts' closets and floor space. Esceuta started a GoFundMe account to help pay for each kid's $3 as more clients started coming to the shop.
NFL Hall of Famer, literacy advocate and Kutztown University alumnus Andre Reed even visited City Cuts in February for a haircut.
Today, Escueta says three or four kids come to City Cuts daily, some who come from hours away. He says he's noticed a big improvement in the demeanor and confidence of the kids who come regularly.
"They have a glow in their face," he said.
Escueta is hoping other barbershops across the country will adopt the program.
"We need more kids speaking up with what's going on in the world, the more we listen to them, the better we're going to be off as adults," he said.
You can support Books by Kids here.
HeartThreads are the best stories about the best of us.