WASHINGTON — Editor's note: This story discusses the trafficking of children and might be upsetting for some people. Reader discretion is advised.
As Barbara Amaya walks through an urban park in downtown Washington, D.C., she recollects how the area has changed in the past decades.
Where an office building near the park now stands, she remembers a pay-per-hour motel and a strip club.
The grass, now teeming with rowdy squirrels and twittering birds, used to be littered with hypodermic needles.
Professionals in suits and ties cross streets that would fill up with prostitutes after sundown.
The stretch of 14th Street NW near Franklin Square, a few blocks from the White House, was a hot spot for prostitution and criminal activity in the 1980s. Today, most of the seedier establishments have been replaced with office spaces and cafes.
Reflecting on the area's transformation brings up painful memories for Barbara. Because just as the surrounding streets have changed in the past decades, so has she.
Trauma at a young age
Barbara was born in Fairfax, Va., an affluent Washington suburb. On the outside, her neighborhood was picturesque. But dangers lurked behind closed doors.
"I was experiencing things there that no child should ever experience," she said.
At age 12, she ran away from home for the first time to escape repeated sexual abuse. A cycle began: she would run away, be caught by authorities, sent to foster care or a juvenile center, and escape again. At times, she said, her parents stopped looking for her.
During one of her escapes, she was approached by a young woman offering assistance. The woman took Barbara, vulnerable and alone, back to an apartment to meet a man she introduced as her boyfriend. Barbara would later come to understand that the man was trafficking the woman.
Years of exploitation
Over time, the two strangers began training Barbara for prostitution. She said they gave her pills every day she suspects were sedatives.
After years of abuse at home, Barbara said she knew her "body was turning into a commodity."
"Part of their work there was already done," she said.
The woman would take Barbara to buyers and collect money.
"I was a child and I didn't really care about the money. I cared about the attention," Barbara said. She was still only 12 years old.
One day, something different happened. In the same busy park she would revisit years later, they handed her off to a strange man and left her for good. The man took her to New York City where he positioned himself as her protector, a common strategy used by traffickers, Barbara said.
"They're hunters and they're predators and they know how to single out vulnerable people, and children are vulnerable because they're children," she said.
In New York, she became part of the criminal underworld for more than a decade. She learned how to survive on the streets and avoid being arrested. Another young woman offered Barbara heroin, which numbed the physical and emotional pain she endured. She racked up a lengthy criminal record, but still refused to "break the programming" of her trafficker and ask for help.
Once, when faced with time in the notorious Rikers Island prison, she did try to ask law enforcement for assistance. She was told her parents would be coming to pick her up. Instead, her trafficker was waiting to collect her.
Her body was sold for years before she sought help at a drug rehab facility.
A woman at the front desk of the center finally got Barbara the care she needed.
"She took time to give me eye contact and treat me like a human being, and I don't remember feeling like that. I left and I never came back," she said.
Advocacy
Years later, Barbara was living in Arlington, Va. Though she escaped the horrors of the streets, she still had not come to terms with the abuse that marked her early years of life. She was deeply depressed and suffered from PTSD.
One day, a television news report caught her attention. Gang members in Northern Virginia had been arrested for human trafficking.
Barbara had never heard the term "trafficking" before. Until that moment, she had blamed herself for everything she had endured.
"I had an epiphany in my living room. I turned up the volume and I self-identified as a victim for the first time in my life," she said.
Finally, she had a name for what had happened to her. But still, Barbara felt angry that other women and girls were still being exploited. She decided to devote herself to advocating for other victims.
She told her story publicly for the first time on the same television station and began studying the sex trafficking industry. She gave speeches and developed training programs for law enforcement, medical staff, and travel industry workers to teach the inside workings of the sex trade.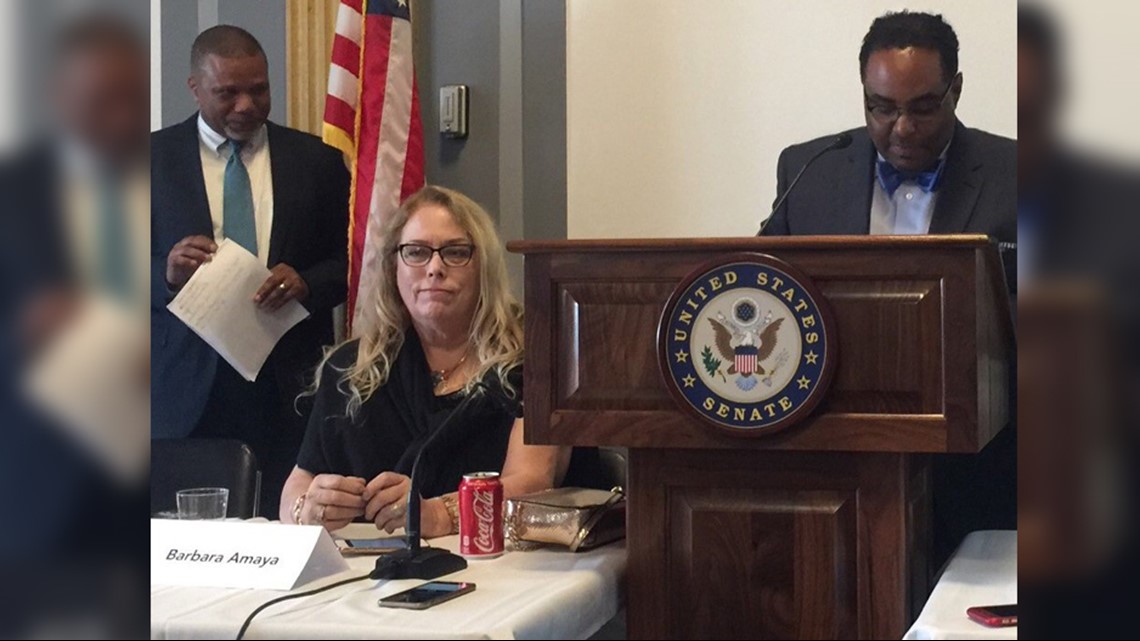 She also began advocating for legislation that would allow trafficking victims to remove criminal convictions from their record. Barbara had had a lengthy criminal record herself and worked with lawyers to have the charges vacated, or voided, in New York.
As she learned more about the prosecution of prostitution-related crimes, however, she found this was not legal in every state. New York became the first state to pass a vacatur law for trafficking victims only in 2010. As of March 2018, there are still 11 states that haven't adopted similar legislation, according to the State Department.
"I feel like it's my job to educate law enforcement… to see this person as a possible victim and not a criminal," she said.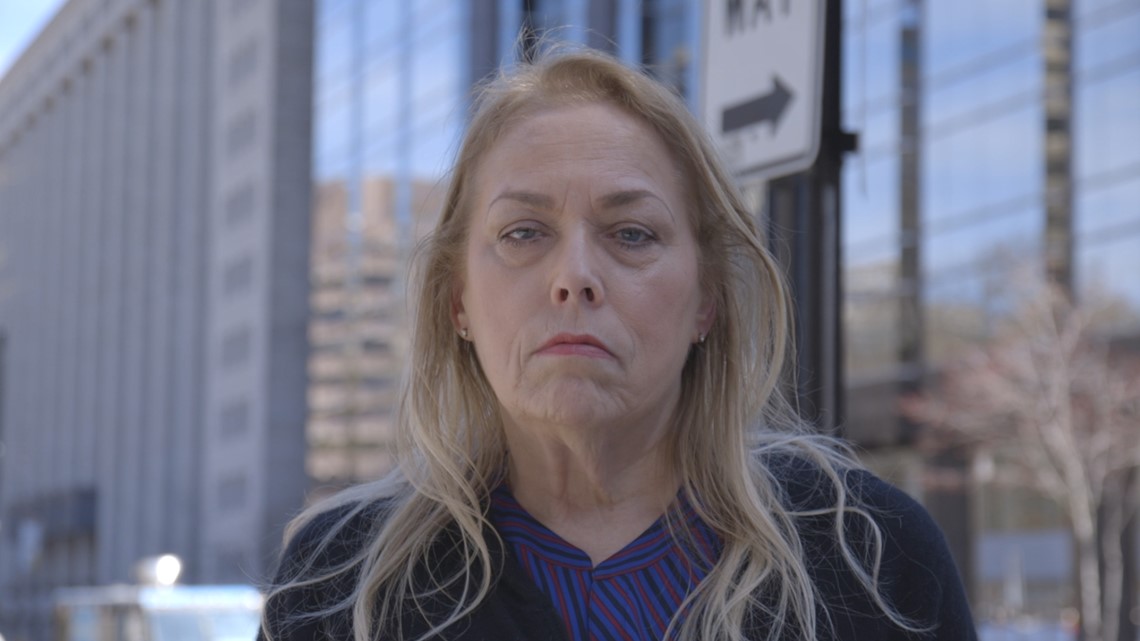 Today, she continues to be a fierce advocate for other victims. She has written two books about her life and has a doctoral degree in psychology.
In seeking justice for other survivors, Barbara has found her advocacy has also given her something in return: a sense of purpose.
"Since I began doing the work I do today, I feel like I've gotten my life back," she said.
If you have experienced sexual abuse or are a victim of human trafficking, you can get help by calling the National Sexual Assault hotline at 800-656-HOPE (4673).
HeartThreads are the best stories about the best of us. Want more? Follow us.