How the big business of youth sports is exacerbating inequities for student-athletes
The youth sports industry now rakes in more money than the NFL, bigger than DC Government's 2022 operating budget.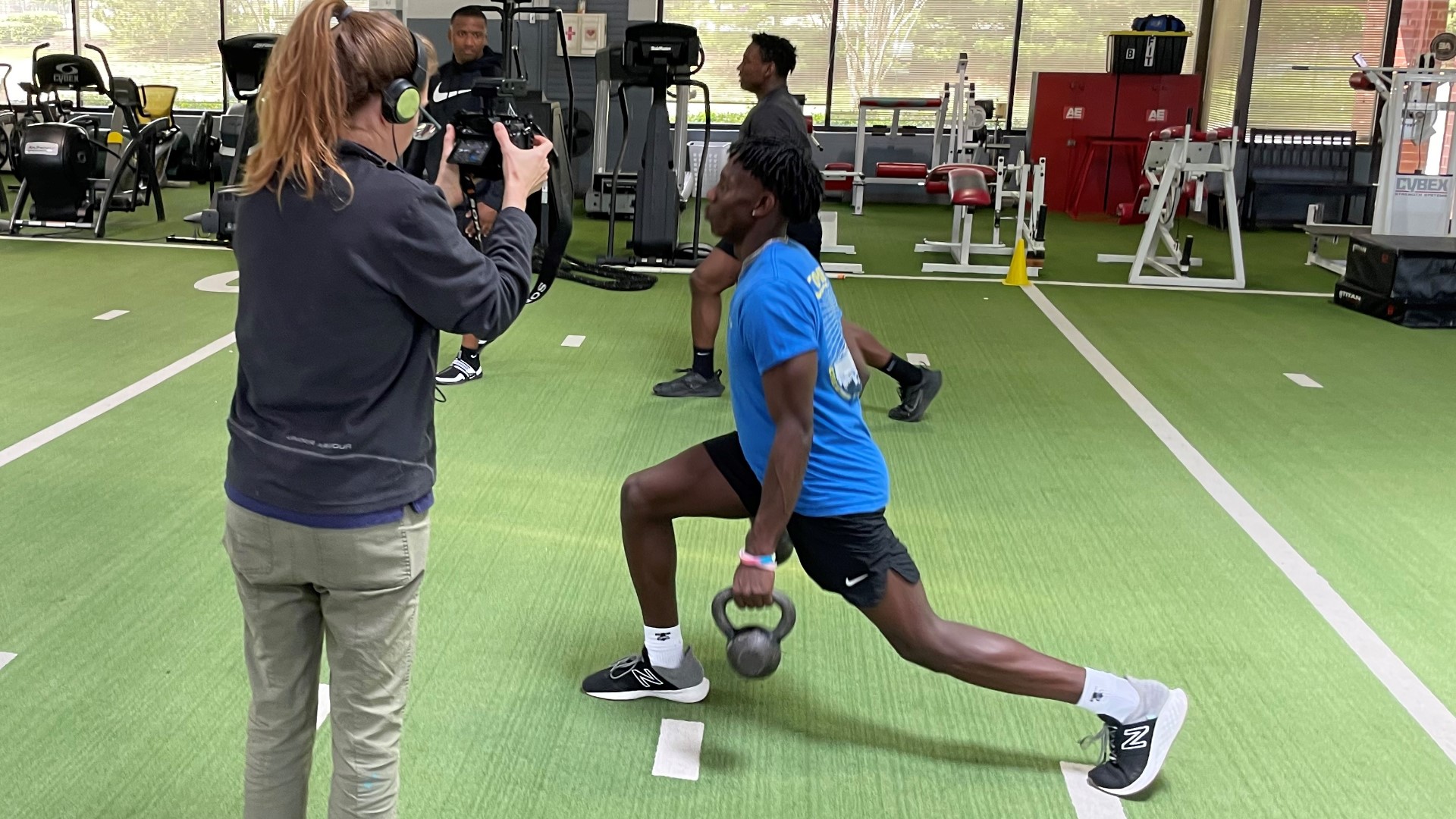 The business of youth sports is exploding at an unimaginable rate. Families are making big financial sacrifices to help their young athletes reach the next level, but – according to industry experts – this sacrifice is creating an uneven playing field for some children.
One of the most extreme examples of youth sports spiraling out of control came in April during a 10 and under baseball game in Abilene, Texas, when a little league baseball coach was thrown out of a game after he assaulted an umpire, shoving him to the ground.
In the now-viral video of the incident, you can see the 10-year-old players standing in stunned silence as the umpire lays motionless on the field. The coach, whose name was not released by the league, was permanently banned by tournament organizers.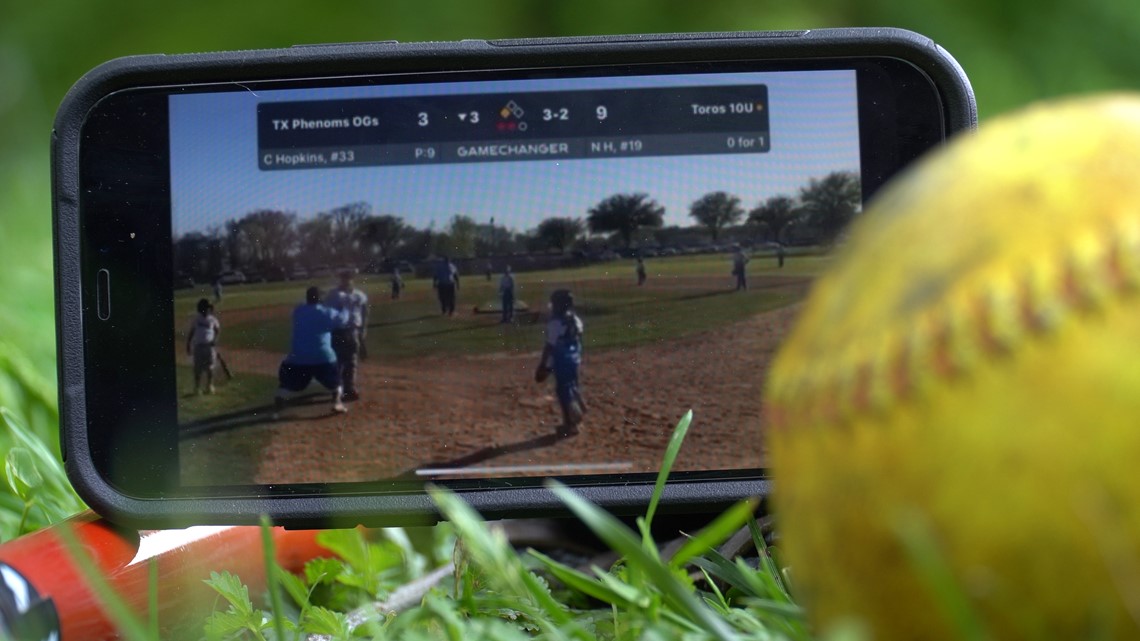 The big business and commercialization of youth sports
:
Jon Solomon, editorial director for Aspen Institute's Sports and Society Program in Washington D.C., believes in today's world of youth sports the business of winning and losing has surpassed character development and camaraderie.
"It's been a long time coming," Solomon said in an interview with WUSA9. "A lot of it is the chase for the college athletic scholarship."
Driven by the runaway travel sports industry, in which families pay thousands of dollars a year in team fees and travel costs to compete in national tournaments and events, youth sports have become an estimated $19.2 billion a year business in the United States according to the research firm Research and Markets, surpassing the $15 billion-a-year NFL industry and outpacing the $18 billion yearly operating budget for 2022 of the D.C. government.
By 2026, youth sports revenues are estimated to reach an unfathomable $77.6 billion a year.
"So, the travel sports world has, in many ways hurt the local rec leagues quite a bit," Solomon said. "It has taken away a lot of coaches, it's taken away a lot of volunteers to run leagues. It's taken away the finances, the money, some of the facility space as well, just to be able to play at those leagues. Sometimes they're rented by the travel sports teams. So, a lot of families are getting left behind."
At A1 Performance Training in Ashburn, Va. families pay strength and conditioning coach Greg Fenner up to $60 dollars an hour to help their sons and daughters get a leg up on the competition, with some parents starting their children as young as 8-years-old in the private training sessions.
Fenner said trying to keep up with the competition in youth sports without private coaches is difficult.
"You can, but you are automatically a step behind," Fenner said. "You know, it's almost like we're racing 100 meters, but you get to start 20 meters ahead because this foundation has been instilled in you of not only the strength conditioning aspect, but the skill development is what sets the kids apart."
The growing popularity of 'reclassification': holding a child back for athletic advantage
:
For Brenden Robinson, getting a step ahead also meant moving a grade behind. Robinson is one of a growing number of young athletes repeating a grade in school not for academic, but athletic reasons. It's called reclassification.
Robinson, a straight-A student, graduated from Belmont Ridge Middle School in Leesburg, Va. only to repeat his 8th-grade year at Virginia Academy in Ashburn.
"Basically, just gave me a better opportunity for sports," Robinson said. "Just like more years to train."
His parents were initially split on the decision. Brenden Robinson's father, Brian Robinson, supported the idea. His mother, Sonja Robinson, initially did not.
"For her, it was a very tough decision," Brian Robinson said.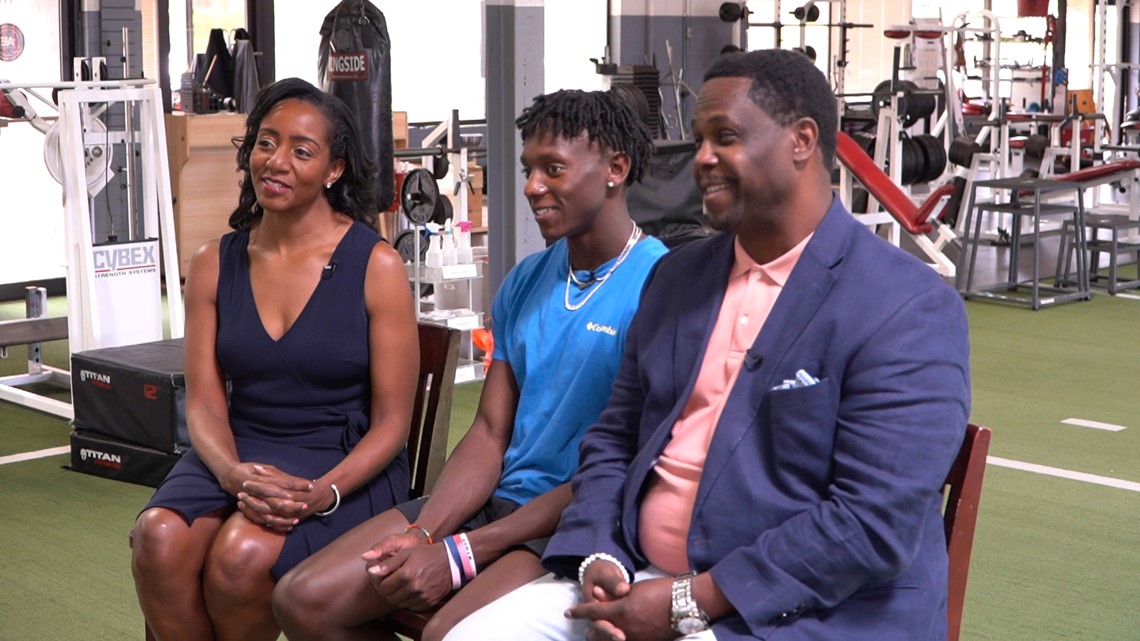 It took more than a year to convince Sonja Robinson, who was raised by a family of educators who instilled in her a message that it is misguided to hold a child back in school who doesn't struggle academically.
"[I] wasn't sure that it could create the athletic advantage that we thought," she said.
After two years in the 8th grade, during his official freshman year of high school, Brenden Robinson started on the varsity football and basketball team.
Now in his junior year, four years since he was "reclassified," at 18-years-old, Brendan Robinson just received his first Division I college offer. The family's $80,000 investment in private coaches and travel teams led to a full athletic scholarship to the college of William and Mary in Virginia and there could be more to come.
"We got there," Brian Robinson said.
"We made it," Sonja Robinson added with a smile.
But not everybody who "reclassifies" makes it.
Is the cost of reclassifying always worth it for student-athletes?
:
DJ Levine Jr. reclassified for athletics, repeating his junior year of high school after transferring to Fork Union Military Academy, a prep school in Virginia that touts its record of turning high school athletes into prospective Division I athletes. But when COVID canceled Levine's senior seasons of football and track, he was left without any college scholarship offers.
Levine now takes classes at Northern Virginia Community College and his goal is to attend the Air Force Academy where he hopes to walk onto the football team.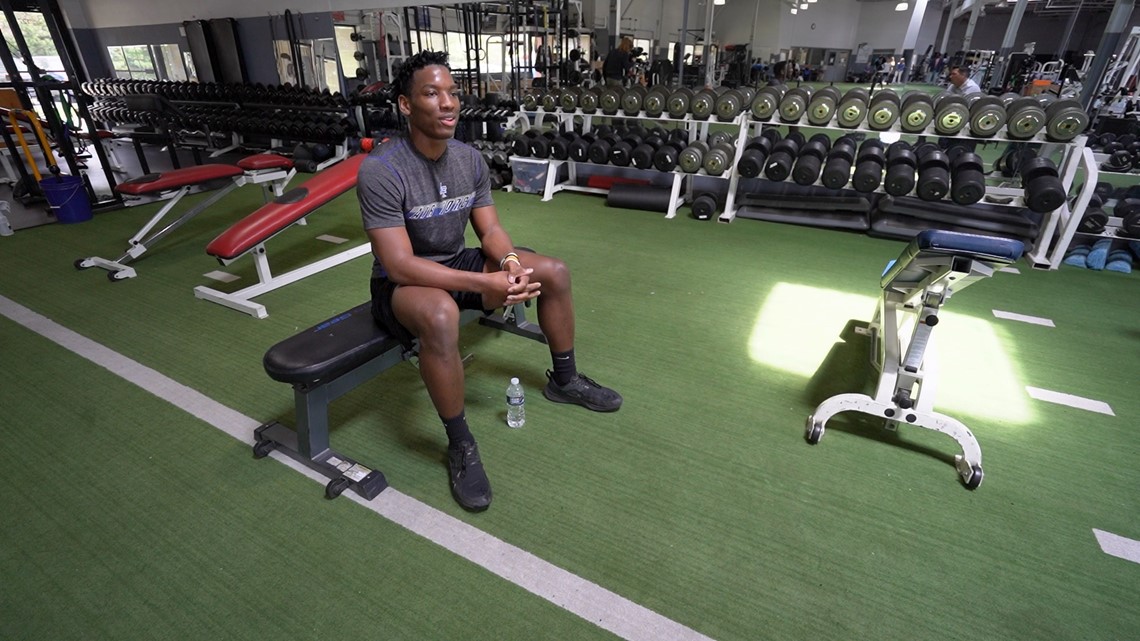 He says he has no regrets about his decision to repeat a year of high school.
"When it comes to regrets, it's kind of like a leap of faith you've got to take forward," Levine said. "Like you got to do something that you know you want to do. But you also know you're going to leave some things behind."
How reclassifying affects student-athletes who don't come from privilege
:
What about the families who can't take the risk of holding their talented student-athlete child back a grade because they can't afford the lifestyle of travel sports? Research from the Aspen Institute shows the average child from a low-income household is six times more likely to quit sports because they can't afford it.
Most children of all income brackets now quit sports by age 11 because athletics has become less about friendly competition and more about competition.
Hoping to minimize the number of children left behind by the world of youth sports, in May the Aspen Institute held its "Project Play Summit" at Audi Field in D.C., to find ways to increase opportunities for young athletes regardless of income or talent level.
"Youth sports, whether we like it or not, is sort of a big business," Olsen said. "You know, the idea of this just being a bunch of kids playing for their church or their rec league is, it's not really what's happening anymore. And you can interpret as a good thing or a bad thing. It's up to everyone to make their own determination."
Olsen added that rebuilding the network of less competitive, less expensive recreational sports opportunities should not come at the expense of the youth travel sports world.
"There is also a little bit of a stigma of the families who do play at the higher level and that do have those kids," Olsen said. "As long as the kids are who are driving the ship, there is absolutely nothing wrong. And I would actually say I think it's great for these kids to go out and see the real world and see what really is out there outside of their little town."