KEARNEYSVILLE, W.Va. — Social media was buzzing Thursday with folks enjoying the warm weather, but on Friday, it's blowing up about a mysterious white dust that fell from the sky overnight.
Ravidner Jaspel sent us photos showing white dust covering cars near Harpers' Ferry in West Virginia.
We dug a little deeper and found more people wondering the same thing.
We can tell you it's not related to the toxic chemicals from the East Palestine, Ohio train derailment because we Verified that was false earlier this week.
THE QUESTION
What fell from the sky Thursday night leaving a powdery white substance on cars?
THE SOURCES
THE ANSWER
There was a dust event last night and it came from the west and into the D.C. region.
WHAT WE FOUND
The University of Wisconsin-Madison is one of NOAA's Cooperative Institutes for Meteorological Studies and the birthplace of satellite meteorology.
On Wednesday, they tweeted these satellite images of large plumes of blowing dust across New Mexico, Texas and Oklahoma.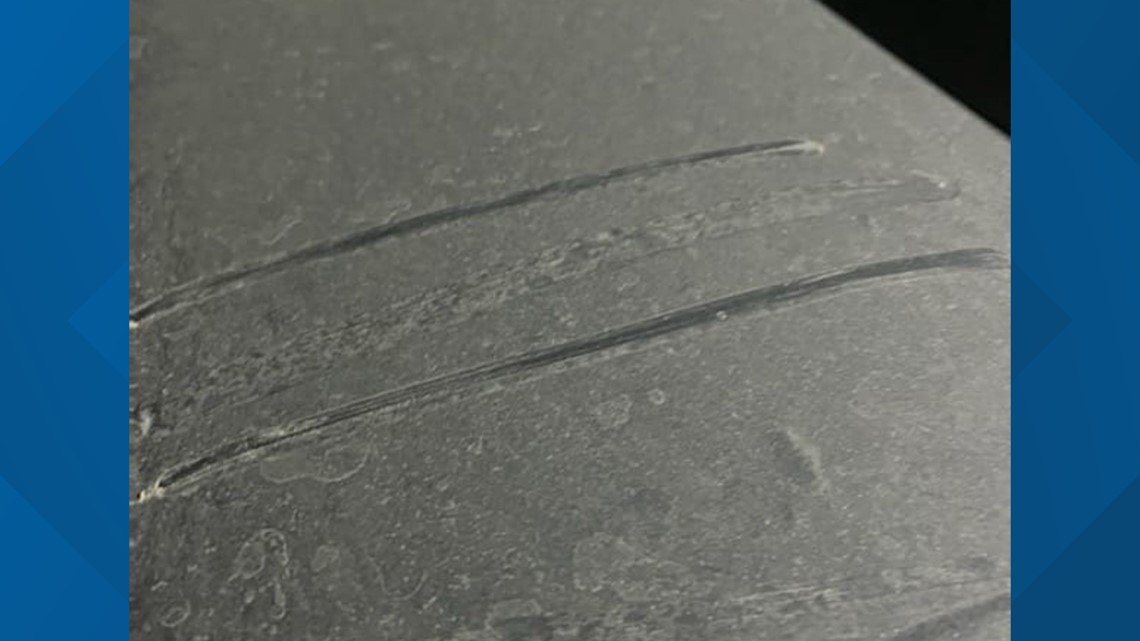 On Thursday, they showed those dust particles reaching as far as West Virginia.
Environmental officials in both Maryland and Virginia agreed, telling WUSA9 that dust was transported from Texas and New Mexico. There was a frontal passage last night in the D.C region and the dust settled to the surface.
According to the Maryland Department of the Environment, it "is aware of what appears to have been a wind-blown dust event last night. The likely explanation is that dust carried aloft from Texas and New Mexico into the Midwest, settled to the surface in Maryland last night in connection with a weather frontal passage and winds moving into the area."
The agency added, "Following that front winds shifted to come from the northwest, bringing clean Canadian air. Particulate matter that is smaller in size poses the greatest health risks. Smaller particles were not elevated during the event. During the day today MDE's air monitoring network showed good air quality for fine particulates.
Virginia told WUSA9, "Without formal analysis of the particles, it appears to have been dust transported from TX and NM and through the Midwest yesterday into the DC region followed by a frontal passage. At no time did our particle monitors show unhealthy readings."