WASHINGTON -- Kegan Queen said he witnessed Metro Transit Police officers detain children Saturday night and then use a taser on an unarmed man who he said was trying to help.
Queen said it showed him the power of his white privilege firsthand.
"I had been about as close to the kid previous to that," said Kegan Queen. "And the fact that the police never gave me any problem but gave him a problem, it really highlights for you the sort of privilege white people live with in this."
The man was identified on Monday as 29-year-old Howard University graduate Tapiwa Musonza. He was identified by his mother Patience Musonza. She said her son was trying to deescalate the situation.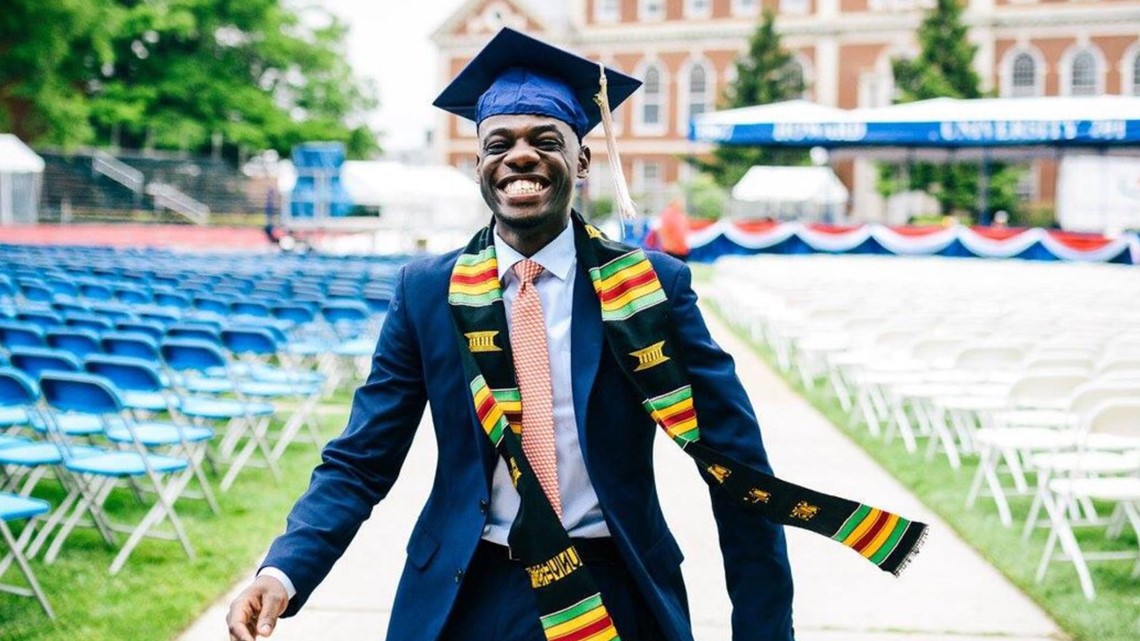 Metro Transit Police said they initially responded to a report of "juveniles threatening Metro patrons on the platform with sticks."
Police said they detained some of them to investigate.
"A nice gentleman came to help out...[to] make sure he was okay. And while he was talking to the other two police officers about the child, a second police officer came down the stairs and laid his hands on him, which is where we got that video of him being tased," said Queen.
Metro Transit Police said the man "exhibited behavior consistent with preparing to fight the officer" and was warned to back off.
They said he did not comply, so the officer used his taser on him.
"[I was in] complete shock. The man had done nothing," said Queen.
The video went viral on social media, and police said it prompted them to open an internal investigation into the incident.
"It just doesn't seem to line up with what was actually happening at the time," said Queen. "We were very worried someone was going to get hurt, someone was going to die, someone was going to get extremely injured, so everyone was trying to be very hands on and make sure the kids were okay throughout the incident."
The woman who originally shared the video with Black Lives Matter D.C., Che'mere Jones, later turned the camera on herself to post a tearful reaction to the children being detained.
"I think it's important that we hold the police accountable for what they're doing," said Queen.
Melissa Laws, the mother of one of the children who were detained, her 13-year-old son Malaki and his 14-year-old friend, Bryan, told WUSA 9 that the kids were not hurt or formally arrested.
Police said neither the officer nor the man who was tased were hurt in the incident either.