WASHINGTON — A federal judge sentenced a Virginia man to more than four years in prison Tuesday for robbing a police officer of his baton and then beating him with it during the Jan. 6 Capitol riot.
Geoffrey William Sills, of Mechanicsville, appeared before U.S. District Judge Trevor McFadden for sentencing on four felony counts, including two counts of assaulting police with a dangerous weapon and one for robbing the officer. Prosecutors asked McFadden to sentence Sills to 7.5 years in prison for the assaults – noting one of the officers has had to go on a sabbatical from policing in part due to his experiences on Jan. 6.
Sills, a former 3D artist, was arrested in June 2021 for his role in the prolonged, violent assault on officers who were attempting to prevent rioters from entering the U.S. Capitol Building through the Lower West Terrace Tunnel. Sills was convicted in August in a stipulated bench trial. In court Tuesday, Sills admitted he threw a metal pole at officers and used a strobe light to attempt to disorient police in the tunnel. He also helped another rioter steal a baton from an officer and then returned minutes later and used it to strike the officer in the head.
"Of all the Jan. 6 defendants I have sentenced to date, your conduct is the most outrageous," McFadden, a former law enforcement officer, told Sills. "The most troubling."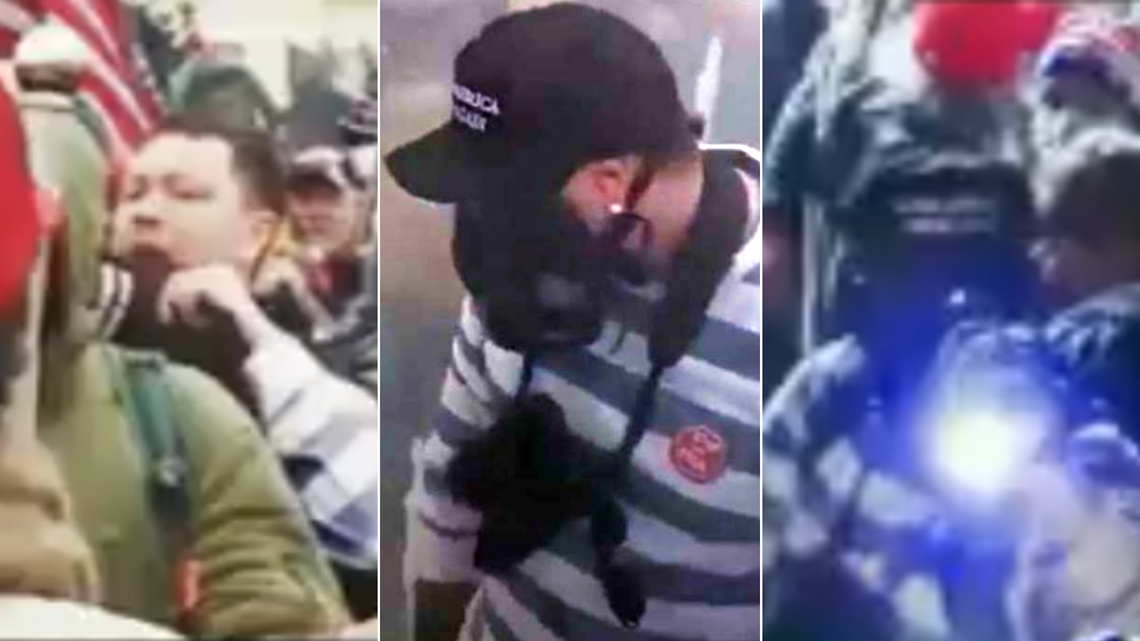 Sills made a lengthy statement in court Tuesday – much of it spent describing the conditions at the Northern Neck Regional Jail where he spent the majority of his approximately 18 months in pretrial detention. Despite his attorney, John Kiyonaga, repeatedly invoking former President Donald Trump's name, Sills said he wasn't even able to hear the president's speech at the Ellipse on Jan. 6. But, he did acknowledge his conscious decision to join the assault on police.
"I'm disgusted to admit I became part of the problem," he said. "I became part of the mob."
Despite presenting a mixed statement – Sills said at one point he believed he was defending people when he attacked police and also described the assault just as an "interaction" – McFadden credited him for what he described as the "extraordinary remorse" he expressed.
"You admit you deserve to be behind bars," McFadden said. "I've never heard a defendant say that."
McFadden said he also credited sealed testimony from a doctor who determined Sills may have been being treated incorrectly at the time for bipolar disorder and had become "fixated" on the election results.
Ultimately, McFadden said he had decided to vary downward approximately five months from the sentencing guidelines and ordered Sills to serve 52 months behind bars. Sills will spend three years on supervised release after his prison term is up – during the first year of which he will be limited to 90 minutes a day of non-work Internet access. He will also have to undergo mental health treatment and regular drug screening, as well as pay $2,000 in restitution for damage done to the Capitol.
Before ending the hearing, McFadden urged Sills to remember he would still be young when he was released from prison and had the rest of his life to live.
"I'm confident you can do better than this," McFadden said.
We're tracking all of the arrests, charges and investigations into the January 6 assault on the Capitol. Sign up for our Capitol Breach Newsletter here so that you never miss an update.