ALEXANDRIA, Va. — A Halloween tradition is on full display in Old Town Alexandria.
Several homes near the intersection of Lee and Prince Street are completely decked out in spooky decor including dozens of skeletons of all sizes and types, including humans, dogs, horses and at least one cyclopes unicorn of some kind. Giant spider and webs are also making themselves at home in the neighborhood.
It's a tradition of sorts for the Old Town street, and we saw plenty of people passing by to snap photos of the elaborate display.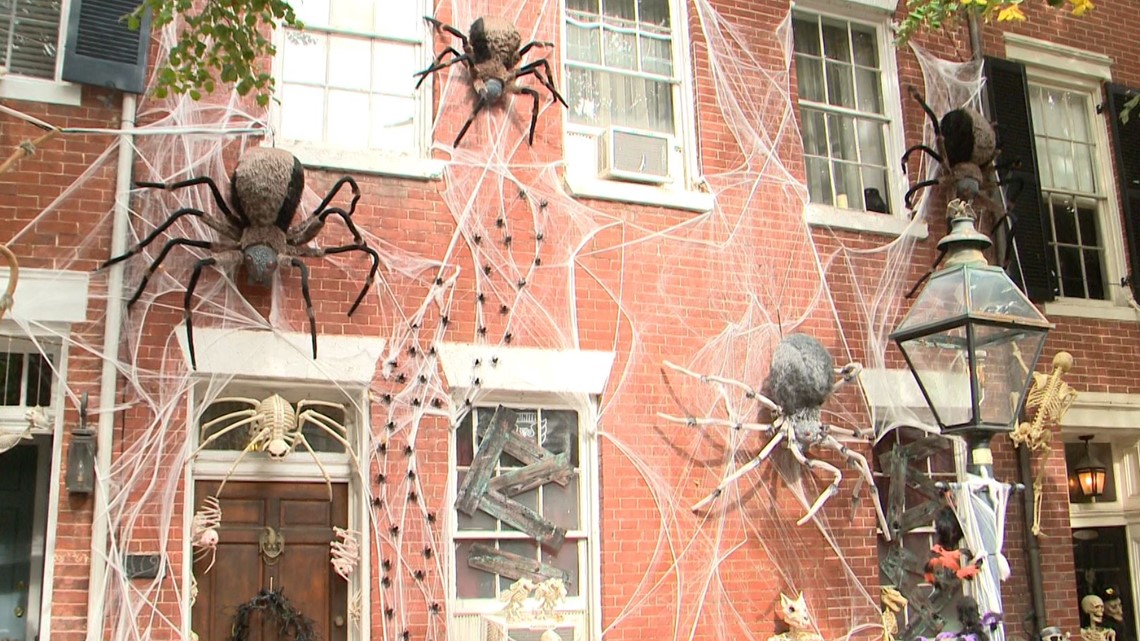 With severe weather on the way Friday, and threats of heavy rain, winds and flooding across the D.C., Maryland and Virginia, we'll cross our fingers that the display survives the storm.