The disappearance of Bethany Decker haunted police for nine years. Decker, who was a 21-year-old student at George Mason University at the time, was reportedly five months pregnant when she disappeared on Jan. 29, 2011. Despite extensive searches and a major investigation, she has never been found.
But in November 2020, authorities announced a major development in the case: prosecutors were charging Decker's boyfriend at the time of her disappearance, Ronald Roldan, with abduction.
Loudoun County deputies brought Ronald Roldan back to Virginia from North Carolina, where he had been serving time there for attacking another woman.
Then, in December 2020, Roldan was charged with second-degree murder in connection to Decker's 2011 disappearance, according to the Loudoun County Police Department.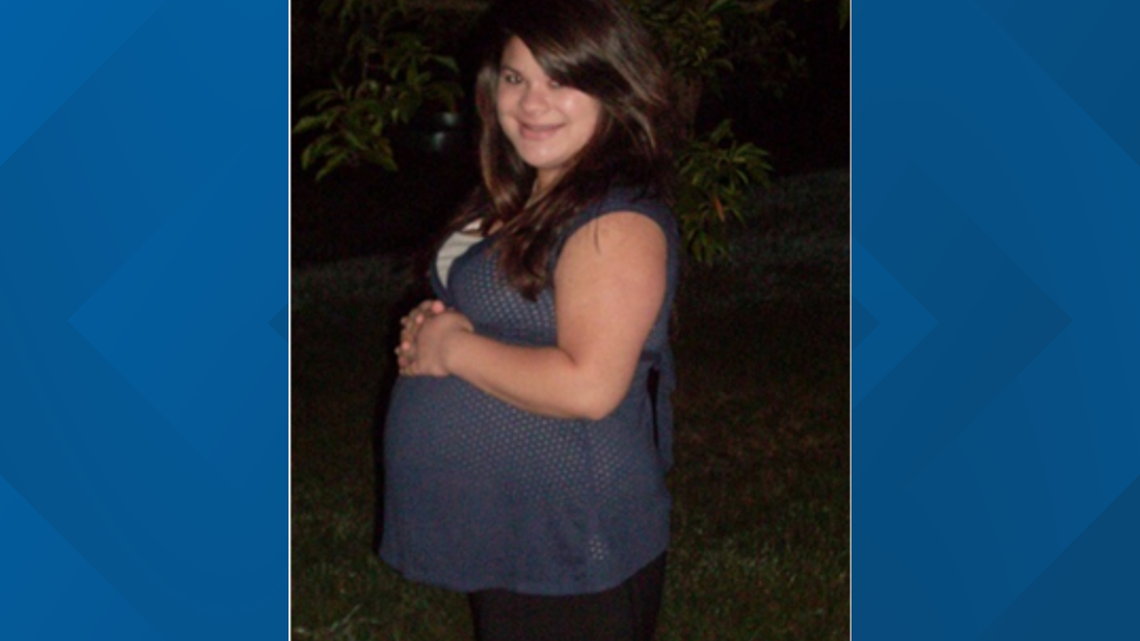 According to the Commonwealth's attorney, Roldan entered a plea of guilty to second-degree murder Thursday. He is set to be sentenced on Feb. 21, 2023.
"On behalf of Loudoun County and our office, I extend my deepest condolences to the family of Bethany Decker. We appreciate their patience and support," Commonwealth's Attorney Buta Biberaj said. "We are grateful for the efforts of Detective Mark Bush and our partnership with the Loudoun County Sheriff's Office. Our offices spent 1,000s of hours, including nights and weekends, to build the best case possible, which led to this resolution. We are proud to bring justice for Bethany."
A criminal complaint from Loudoun County General District Court offers some further details into the case, and the investigation that followed.
Decker was last heard from on the afternoon of Jan. 29, 2011, when she called her work to try to pick up a shift that evening, but never showed up. The complaint says a coworker recalled speaking with her, and her phone records verified the call.
Roldan told police in an interview that he was unaware where Decker was going, and wasn't able to provide details about what she was wearing when she left.
According to the criminal complaint, Roldan left the apartment and withdrew cash from an ATM. He came back to the apartment to meet up with his ex-girlfriend and watch their two children, the complaint says.
When the ex-girlfriend, identified as Danielle Olvera, came over to drop off the kids, she asked where Decker was, according to the complaint. Roldan said she had left. When Olvera returned hours later, Decker had not returned and Roldan could not offer an explanation as to where she was, the complaint says.
In February 2011, the complaint says Decker's Facebook page was used to contact Decker's husband and at least one of her friends. Those who got messages from the account said the person using the account could not answer basic questions about Decker's life or a recent trip to Hawaii, the complaint says. Authorities obtained records from Facebook through a search warrant that showed Roldan's IP address was used to access the account. Roldan is suspected of using Decker's account to prevent family and friends from discovering her disappearance, according to the complaint.
Decker's family reported her missing on Feb. 19, 2011. There was no activity on her cell phone or bank accounts. She had no contact with her friends or family.
A search of Roldan's mother's house found a key that belonged to her vehicle, according to the complaint.
Iarussi, the woman who survived the 2014 attack by Roldan that put him in prison in North Carolina, said she believes he killed Decker and disposed of her body.
"He just told me that he can make people disappear," she said. "And that I better be quiet and I better not go to the police. I'm just very thankful that he's going to still be locked up and behind bars, because then he can't hurt anyone else."
At the time of her disappearance, investigators told WUSA9 that Decker lived in an apartment in Ashburn where Roldan was the last person to report seeing her on Jan. 29, 2011.
Authorities called him a "person of interest" as the investigation stretched out over the years.