FAIRFAX COUNTY, Va. — Adopting an animal can be a very rewarding, fun and life changing experience and that's why we're highlighting Homeward Trails Animal Rescue. It's a non-profit that provides pet adoption and a whole lot more.
Rebecca Goodhart is its Deputy Director and she sat down with Allison Seymour to talk about the group and its mission.
Homeward Trails Animal Rescue believes in making the world a better place for all animals. It's rescued nearly 30,000 animals through its volunteer network. Their adoption center houses 60 dogs and it has 10 kitty cats
Goodhart says the vast majority of our animals come through transfer and transport.
"We move animals out of other shelters to increase their capacity to take in animals from their own communities. We work in primarily in rural areas where shelters have to euthanize for space. We bring those animals here to the DC area where we have lots of adopters add are able to get them into homes relatively quickly," she said.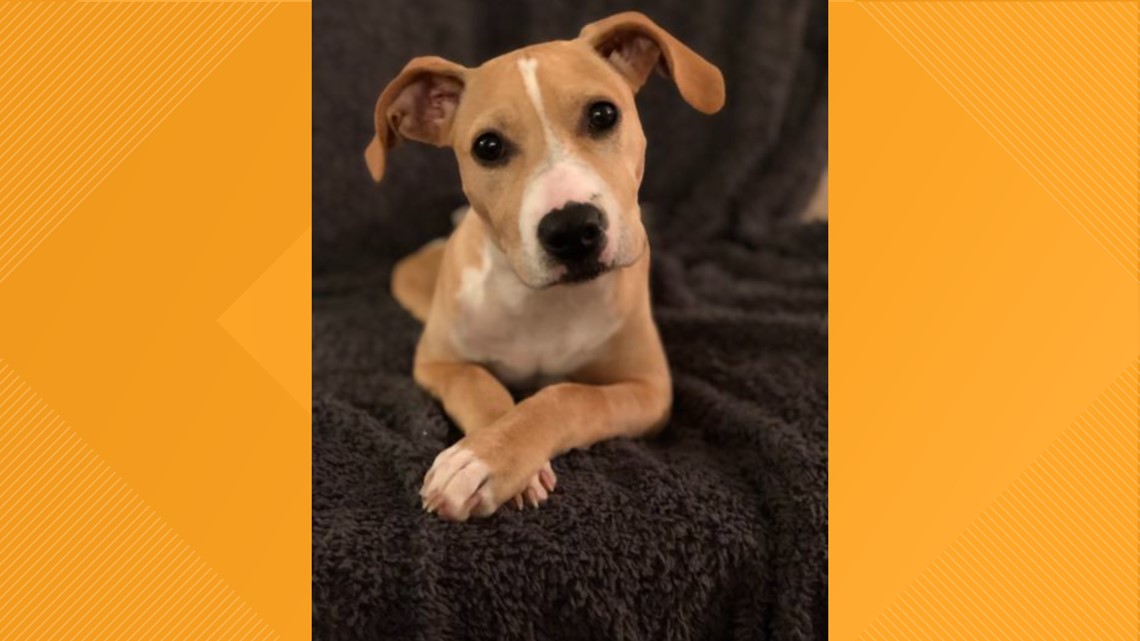 The group runs several programs and have tons of volunteer opportunities.
Its Tails Out program gets Adoption Center dogs out and about into the community.
"People can come and check out a dog take it on in adventure, whether it's just a walk around the park or a day hike or even a sleep over at their own house," Goodhart said.
Homeward Trials has a "Peace Out" room where you can just hang out with dog in a comfy space. Goodhart says this soothing setting gives the dog a quiet break and some one on one attention.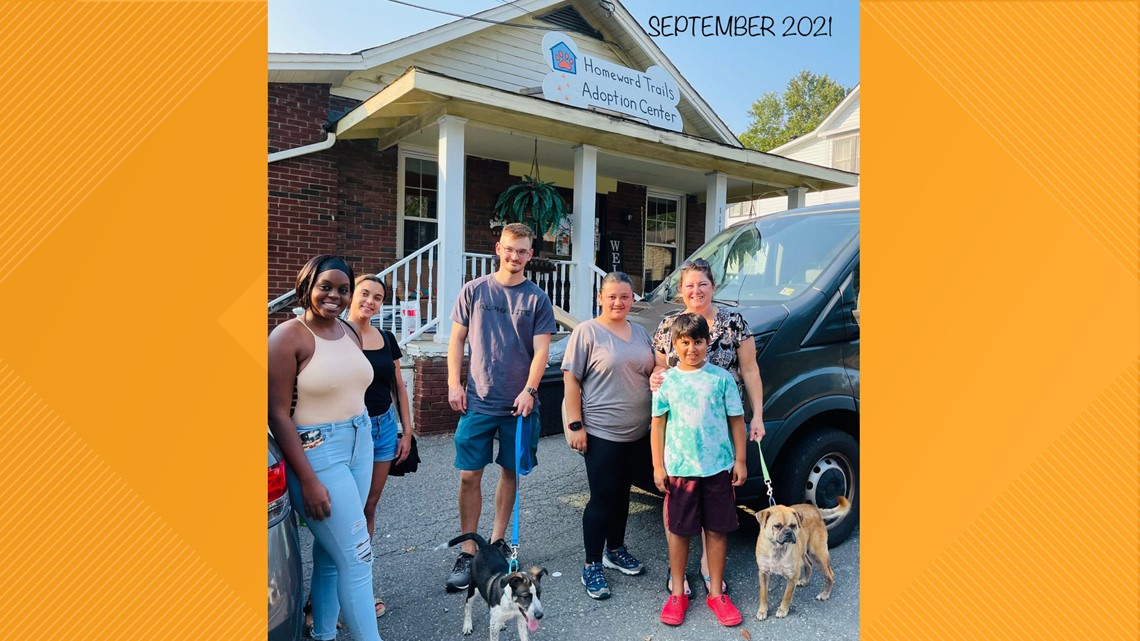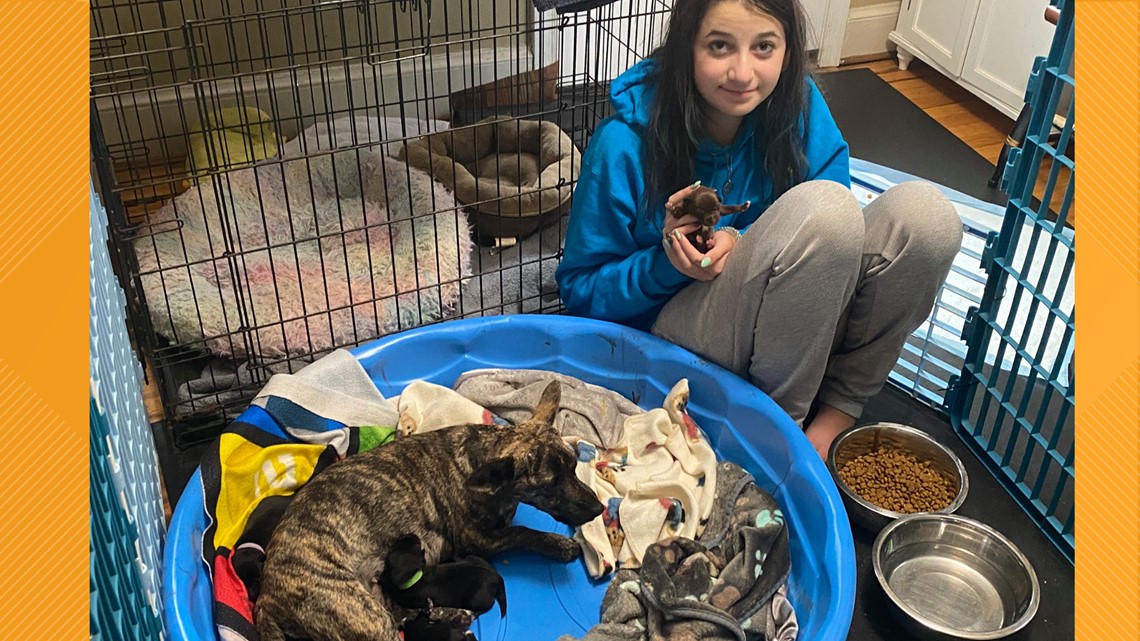 Goodhart said, "We have so many great cats and dogs looking for homes."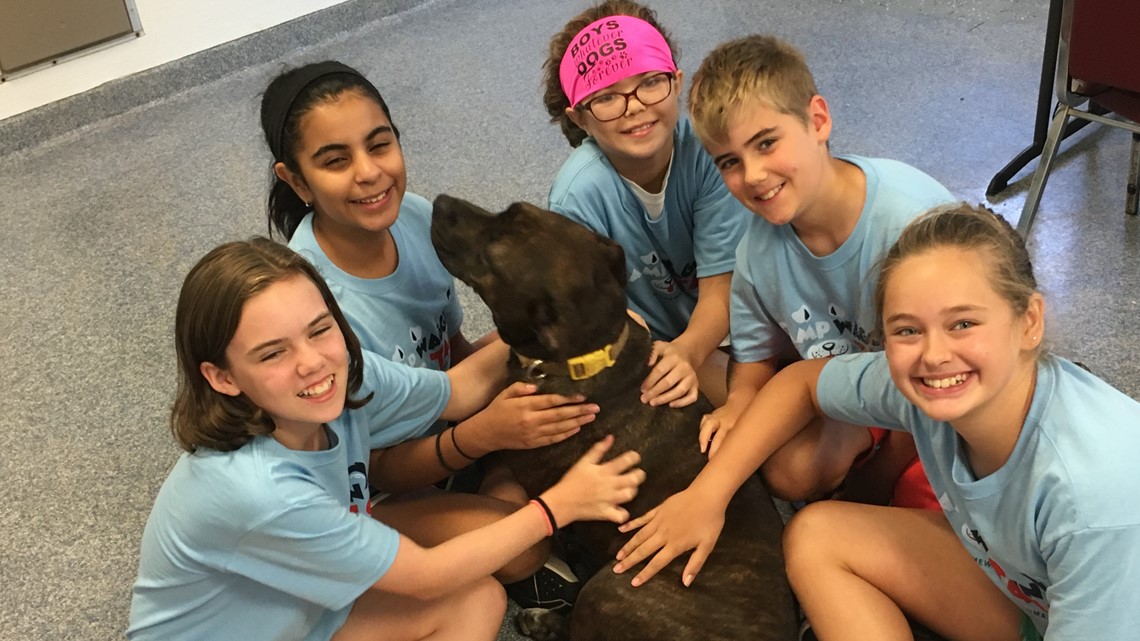 Allison said, "We here at WUSA9, with our partners at Easterns Automotive Group would love to help with your cause and give you a check for $1,000 towards helping these dogs and cat."
Goodhart responded, "Amazing, thank you so much."