BETHESDA, Md. — Hope Connections for Cancer Support believes no one should face the disease alone. This non-profit gives women and men with cancer the emotional care and physical support they need.
Mary McCusker is the group's president and CEO and she met with Get Up DC's Allison Seymour over Zoom to talk about the group and its mission.
McCusker said when you get a cancer diagnosis your life and your loved ones' lives are turned upside-down.
While medical treatments help cancer patients fight the illness, Hope Connections' team helps with the mind-body connection through its support groups.
"There is something very therapeutic to be able to sit in a room of people that know exactly what you're going through and what you're feeling at any given time," McCusker said. "And then also the physical side. We offer gentle yoga, Pilates, mind-body boxing, and also meditation and relaxation, and all of the things that will really help you on that journey."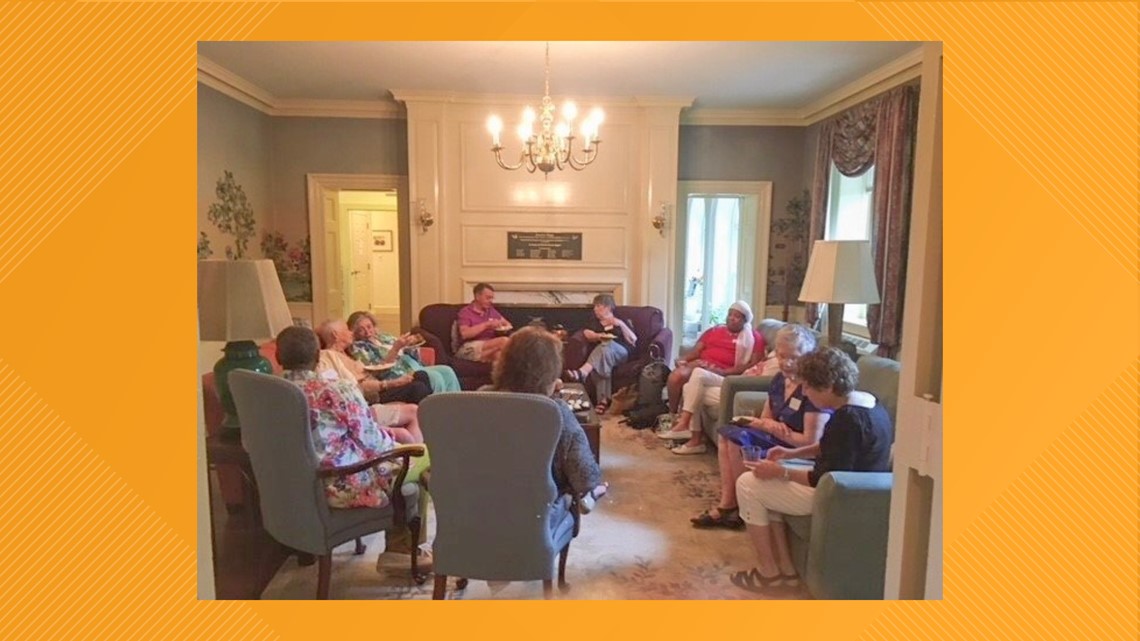 Its educational programs are run by a medical advisory board of professionals. They guide participants on topics like new cancer treatment options and how to deal with cancer-related fatigue. All of Hope Connections' services are free to participants and their loved ones.
"With your caregiver, they're trying to support you and figure out what's best for you, but not necessarily a lot of times thinking about themselves," McCusker said.
"Oh my God, Allison. Thank you. I was just happy talking to you so that's such an extra bonus. Thank you so much on behalf of all of our participants would really appreciate [it] if we will put it to good use," McCusker exclaimed.
Do you know someone we should help?
In support of Breast Cancer Awareness Month, Tanger Outlet at the National Harbor has, once again, chosen Hope Connections to be one of the beneficiaries, along with the Breast Cancer Research Foundation -- the largest private funder of breast cancer and metastatic breast cancer research worldwide.
The 25% Pink Savings Passes can be purchased at Client Services at Tanger, scanning the QR code posted throughout Tanger Outlets-National Harbor, or you can avoid the crowds and buy yours online anytime!