BALTIMORE — For the second day in a row, officers have intercepted a gun carried by a passenger at Baltimore/Washington International Airport.
According to officials with the Transportation Security Administration, a man from Anne Arundel County was stopped today at BWI Airport when an agent spotted the unloaded 9mm handgun in the man's carry-on bag inside the security checkpoint X-ray machine.
Maryland Transportation Authority Police were notified and responded to the checkpoint where they confiscated the gun, TSA officials said. The Pasadena man was questioned before he was arrested on weapons charges.
Just yesterday TSA reported agents at BWI stopped a man from Fort Washington who had a loaded 9mm handgun with a chambered round in his carry-on baggage.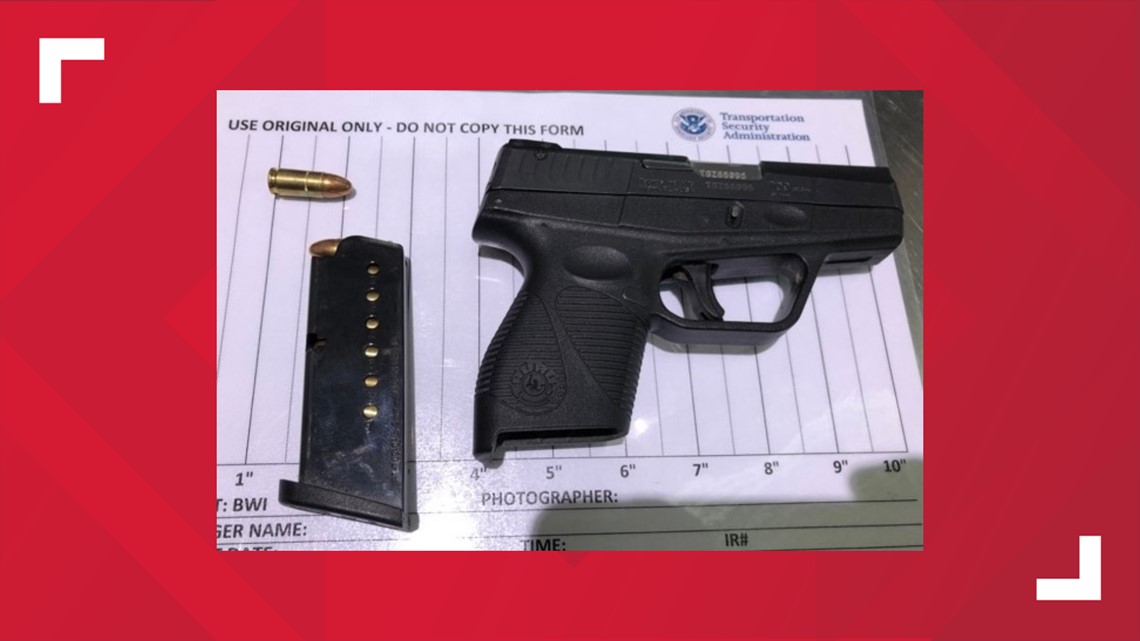 Both suspects claim they forgot they had the weapons on them, officials said.
According to the TSA, passengers are permitted to travel with firearms in checked baggage if they are properly packed and declared. Firearms must be unloaded, transported in a locked hard-sided case, and packed separately from ammunition. Firearm possession laws vary by state and locality.
Nationwide last year, 4,432 firearms were found in carry-on bags at checkpoints across the country, averaging about 12.1 firearms per day, approximately a 5% increase nationally in firearm discoveries from the total of 4,239 detected in 2018, according to the TSA.
Officials say eighty-seven percent of firearms detected at checkpoints last year were loaded.
You can find details on how to properly travel with a firearm posted on the TSA website. Travelers should also contact their airline as they may have more requirements for traveling with firearms and ammunition.