COLUMBIA, Md. — An EF-1 tornado touched down Thursday afternoon here, the National Weather Service confirmed.
Crews went out to survey the damage after it blew through at about 3:30 p.m. Wind speeds of an EF-1 tornado are estimated at 86 to 110 mph.
A portion of an office building roof was removed in the 9700 block of Broken Land Parkway, according to National Weather Service meteorologists. Several trees also were down in the area.
As of Friday morning, about 20,000 customers remained without power in the District of Columbia, Maryland's Washington and Baltimore suburbs and Northern Virginia, according to the electric utilities. The total was down significantly from Thursday night as crews scrambled to fix outages.
A woman was hurt after a tree crashed into a home in the 10200 block of Wayover Way at about the same time of the reported tornado, Howard County Fire and Rescue officials said.
That incident was about a mile away from where meteorologists confirmed the EF-1 tornado. The woman had minor injuries from the falling tree, officials said.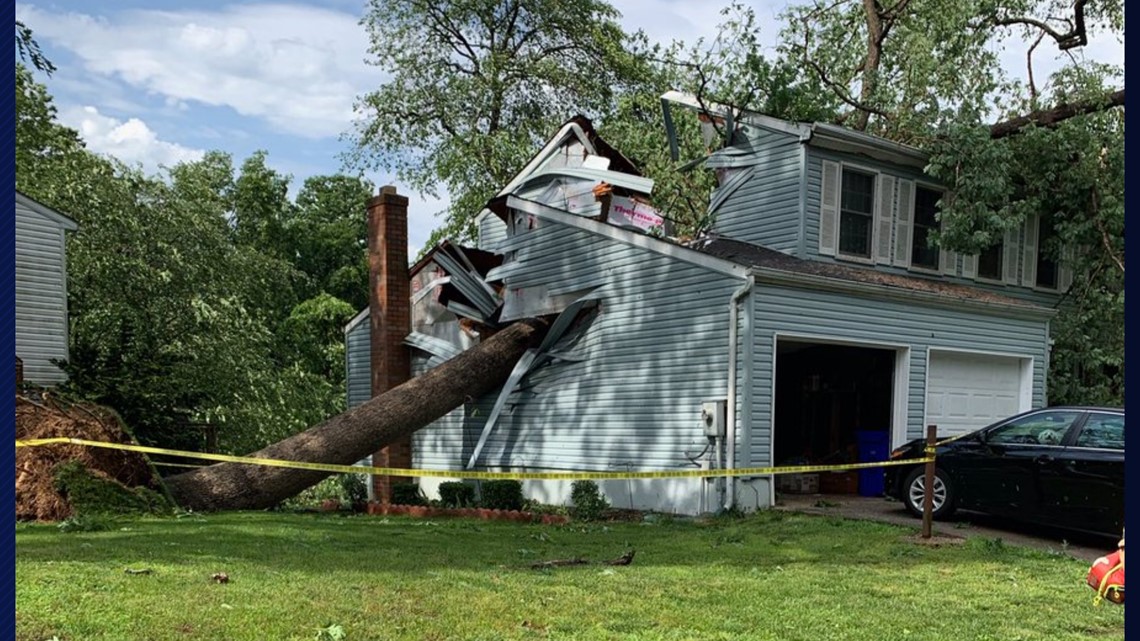 On Friday morning, almost 18,000 customers in Northern Virginia still were without power Friday morning, according to Dominion Energy. Fewer than a thousand still had no electricity in Maryland and the District in Pepco's service area with fewer than a thousand also affected farther north in Baltimore Gas and Electric's service area.
No heavy rains, just a chance for isolated thunderstorms Saturday and Sunday, are forecast for Friday into Memorial Day weekend, the WUSA9 weather team said.Friday and Saturday to be comfortable with highs in the 80s before more heat returns Sunday — maybe even 90 degrees — into Memorial Day.
Damage from severe weather in the DMV