PRINCE GEORGE'S COUNTY, Md. — Two Black families in Prince George's County found themselves joined by a shared experience involving their large, luxury homes. Their houses failed to meet the anticipated appraisal value after they were reviewed by certified professionals. Some suggest the shortfall is the result of the market. These families, however, call it blatant discrimination.
"In neighboring counties, we're seeing the exact same builder with the same style home, and [their] homes are worth twice as much," said Jacqulyn Priestly whose Bowie, Maryland home appraised lower than what it costs to construct.
Roshaunda Ingram-Harvey and her husband Derrick had their own experience.
"Every realtor said, we don't know that your house will sell for that price, because it's not going to appraise for that in Prince George's County," said Ingram-Harvey. "Houses in Prince George's County don't appraise for over a million dollars, and they definitely don't sell."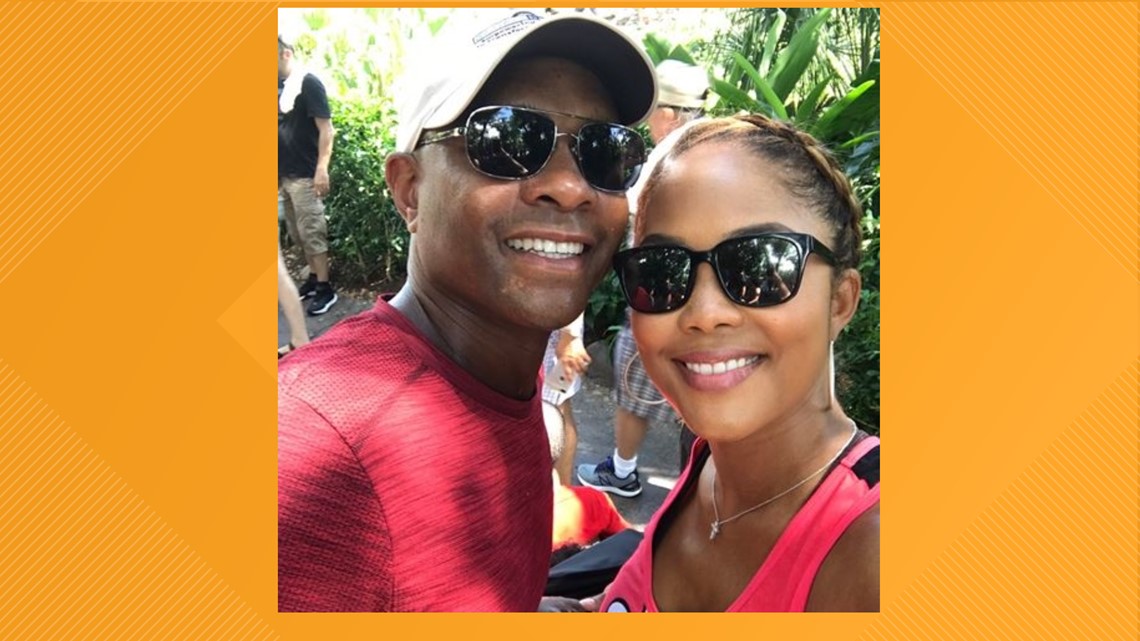 The two families said this isn't a coincidence. It's a trend—where homes in predominately Black neighborhoods are valued differently.
Priestly and her husband didn't think they too would fall victim to the trend.
"We wanted more space, multi-generational living with mom and my stepdad living with us too," said Priestly explaining what motivated her family to build their dream home in Prince George's County. "We looked in other counties in Maryland and then decided to stay in Prince George's County because we recognize the fact you can't put a price tag on community."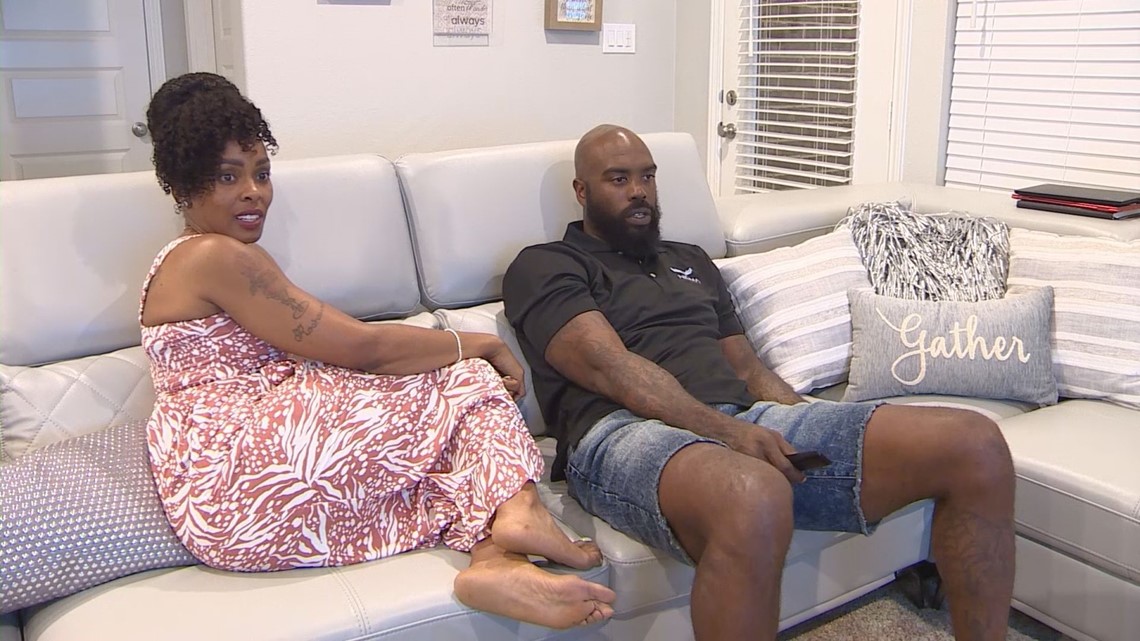 But community came at a cost.
After building their nearly nine-thousand square foot home from the ground up, they needed financing and so an appraisal was ordered. When appraisers survey a home, they examine characteristics like square footage, overall condition of the property and location.
Priestly's first appraisal returned, and the house was valued at 1.2 million dollars. But the appraisal report contained errors. So, another appraisal was ordered. The second appraisal came back at 1.3 million, but it was still lower than their total construction costs by nearly $500,000 dollars.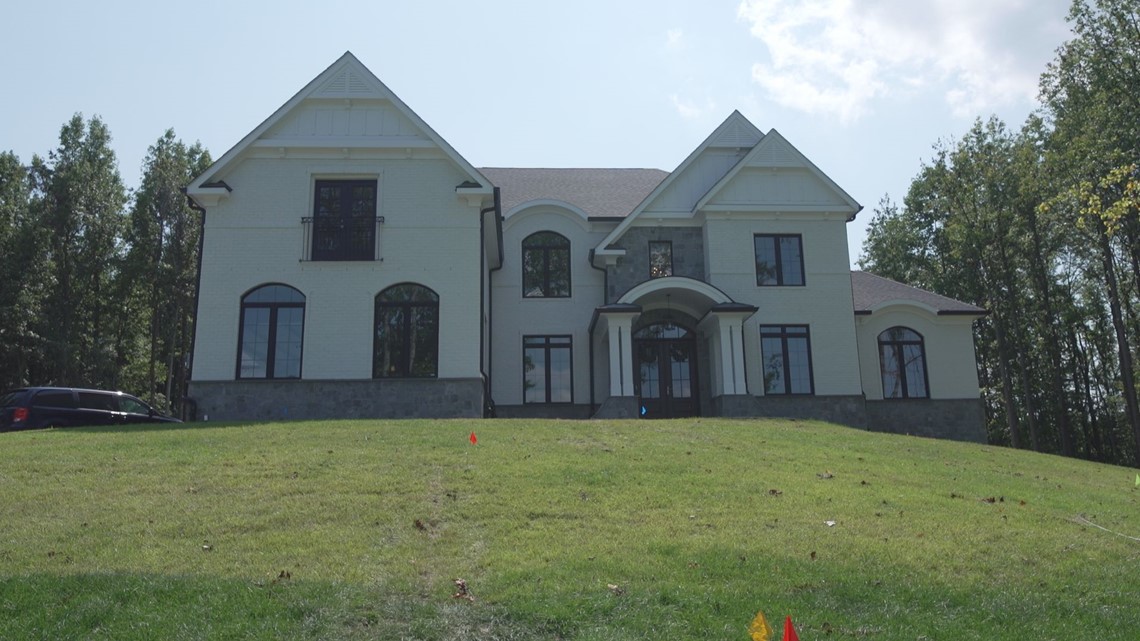 "How is it that the wood and the walls and the nails that were used… how are they worth less than what they cost us?" wondered Priestly. "[But] for as much as we're not gaining financially in choosing Prince George's County, we are gaining exponentially in terms of that true community."
Roshaunda Ingram-Harvey and her husband Derrick see it differently.
"Don't buy in Prince George's County," said Ingram-Harvey pointedly. "I mean, at the end of the day, this is historical. This is not something that just started. This is something that's been going on."
Preparing for a move to Texas, the two put their five-bedroom Upper Marlboro house on the market this spring.
They listed the house for nearly 1.3 million dollars and received an offer days later for that amount. The Harvey's thought it would be smooth sailing from there. The house was in great condition and everything seemed to be falling into place.
That was until it came time for the appraisal.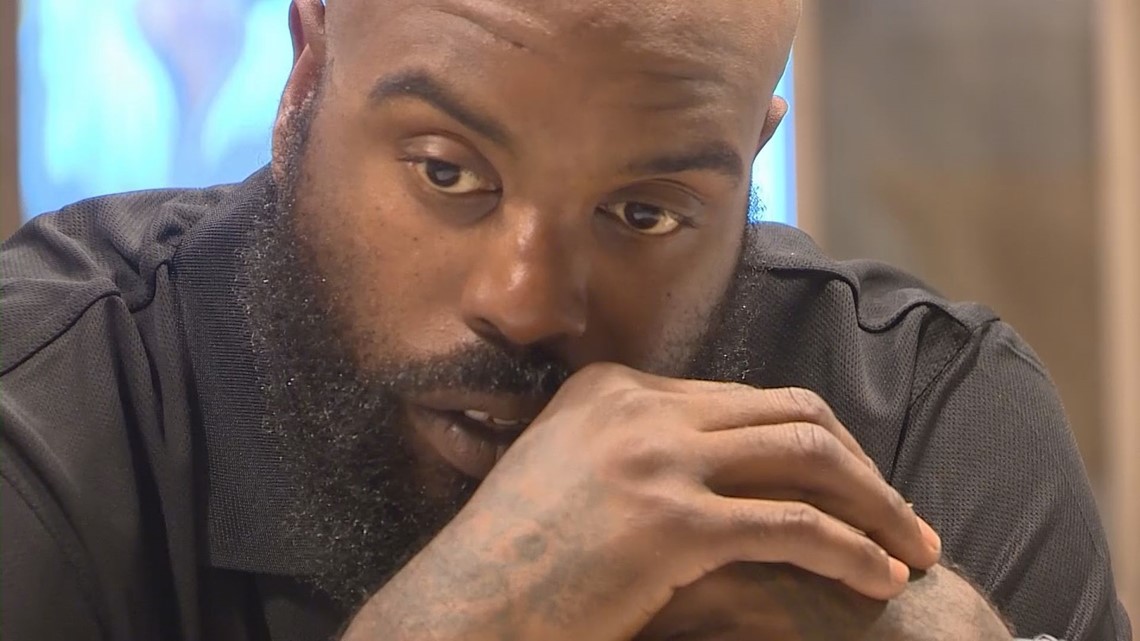 "I tried to show her all the modifications we have made," said Ingram-Harvey explaining her meeting with the appraiser. "I went over with her the actual original appraisal, to kind of review that, and literally nothing, nothing, nothing that she want[ed] to see."
The house appraised at $1.19 million—lower than the $1.275-million sale price. Their realtor tried stepping in.
"She's not budging. She doesn't want to take anything into consideration. I don't even know if she really reviewed the documents that I sent her," said Ingram-Harvey recounting her conversation with her realtor.
No changes to the appraisal were made and the Harvey's ended up selling below their asking price.
"We lost about $60,000," said Ingram-Harvey. "I think it's biased because of the stature. How often do African American people buy million-dollar homes, and in an area [where]… they look at Prince George's County as an area that's made for Black people."
The appraisers involved in these two transitions had no comment or did not respond to WUSA9's request for an interview when contacted.
These stories reflect a known and ongoing problem.
A 2018 report from the Brookings Institute, showed that owner-occupied homes in Black neighborhoods are undervalued by an average of $48,000.00. And when WUSA9 examined their data for the Washington metropolitan area, we found that the average remains consistent—meaning homes in Black neighborhoods are undervalued. The Brookings Institute said it amounts to $156 billion in cumulative losses.
Researchers point to bias in the home buying process for contributing to the disparity, pointing out home appraisals as an important role. An analysis by real estate brokerage REDFIN found that "appraisals can be problematic because they can perpetuate, the cycle of racism by assigning lower values to homes in Black neighborhoods than White neighborhoods."
Appraisers wield a tremendous amount of power in the home buying process.
"They come in and say what the home is worth. What the bank is willing to lend against the home. They may do their best to be objective as possible but ultimately those appraisals are subjective because of the individuals making them and putting their own view into to interpret all of the factors that go into what makes a home valuable," said Dr. Daryl Fairweather, Chief Economist for REDFIN.
Earlier this year, the organization sent a survey to the county's more than 3,000 realtors looking for examples of appraisal bias. WUSA9 learned, at the time of publication, less than 500 surveys have been returned and the results are pending, according to several members of the association.
"From a complaint standpoint, I have not been made aware of an influx of any complaints as it relates to folks in Prince George's County homes being appraised at values lower than other areas," said Gregory Morgan, Commission of the Division of Occupational & Professional licensing. He oversees that state office responsible for investigating claims of appraisal bias.
To combat appraisal bias, Maryland state officials recommend hiring appraisers that are familiar with the area. That's something you can demand of the bank. The Appraisal Institute, an international association of professional real estate appraisers, adds that's it's in the process of developing training for appraisers to identify and limit bias in the appraisal process.
"There's no room for appraisal bias. But first, you have to understand what the bias is and how you can fall victim to it," said Appraisal Institute President Rodman Schley
Both Priestly and Harvey said they did not file formal complaints because they had no idea there was a state commission that monitors the issue. But Priestly hopes educating others will save time and money for families trying to sell and buy homes in the county quickly. She and a group of community leaders formed the group 'Fair and Unbiased Appraisal Advocate'. They even launched the website blackhomesmatter.org.
"[We want to] bring this conversation to the forefront, [so] homeowners know to be their own advocates and to be aware of this. We've got a lot of work to do," said Priestly.
The new group has already begun to generate buzz as it works to address perceived bias. Roshaunda and Derrick worry about the issue a lot less now in Texas. They are building a new million-dollar home in a neighborhood with no known reports of appraisal bias.
"We wish things would had been different in Maryland," said Ingram-Harvey standing comfortably in the kitchen of her temporary house in Texas. She smiles at her husband over a cup of tea. "At the end of the day, you spend a million dollars on something, you want your money back and it just wasn't something that we could do there."
WATCH: We walked people through what a home appraisal process looks like with Christian Jackson.
A business in Fairfax County has decided to cut a learning center's rent for three months as a way to offer assistance during the spread of coronavirus.